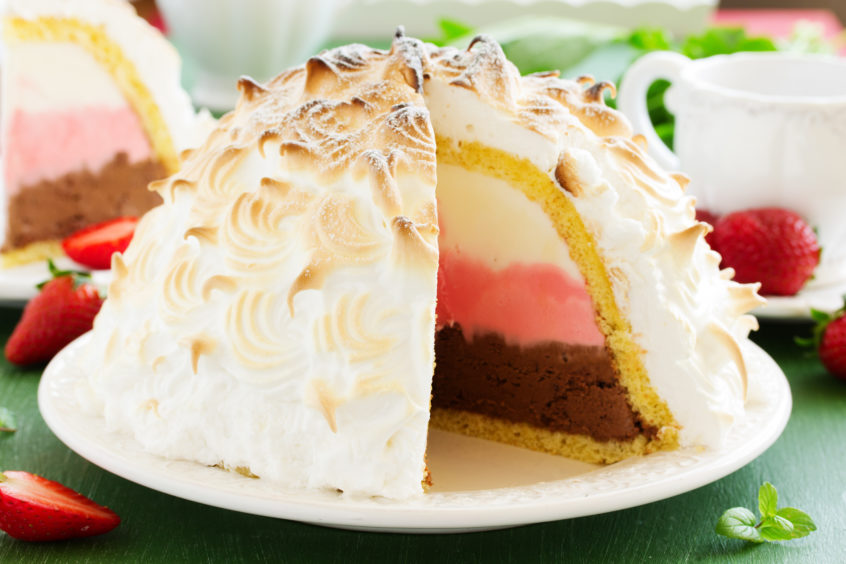 Each week Julia Bryce uncovers previously popular dishes in our Throwback Thursday series and offers both a classic recipe and a modern twist.
Omlette norvegienne, omelette surprise, Norwegian omelette or omelette siberienne. However you refer to it across the globe, Baked Alaska is a household name almost everyone will know.
A dessert consisting of ice cream, cake, and browned meringue, it's the flashy toasting flambe experience (which can sometimes result in it catching on fire) that completes this 1950s dinner party staple.