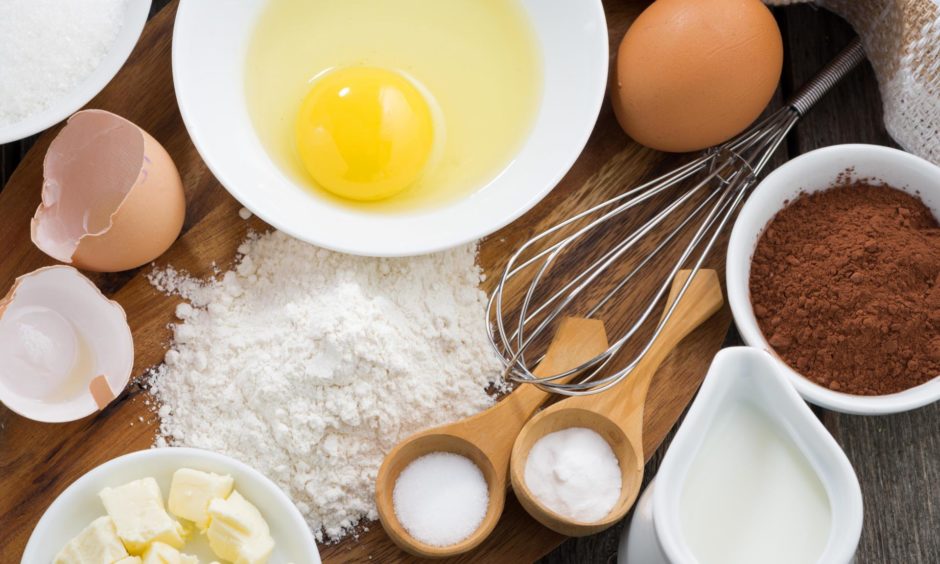 Since we can't travel abroad at the minute without heavy restrictions, why not have a holiday at home with these three recipes from the 1930s?
Aunt Kate, dubbed "the original domestic goddess", wrote recipes and household tips for The People's Journal and The People's Friend from the 1880s to the 1960s. During that time she released several cookbooks, including Aunt Kate's 1933 Baking Book, from which these recipes derive.
First of all, we venture to Vienna and learn how to make one of the city's traditional breads, then we pass through Bordeaux and sample some of their delicious three-ingredient cakes, before trying our hand at making a seven-hour Algerian cake.
Many of Aunt Kate's recipes are in pounds and ounces with no mention of serving portions and some reference to "slow", "moderate" and "hot" oven temperatures.
Where possible we have converted these to today's measurements, though we recommend using your own judgement where possible.
For more inspiration, take a look at the previous recipes in this series here.
---
Vienna Bread

Ingredients
1 lb (approx 450g) Vienna flour
1 tsp salt
1 oz (approx 28g) butter
½ oz (approx 15g) yeast
1 tsp sugar
Milk
Method
Sieve the flour and salt into a warm basin, rub in the butter to make a well in the centre.
Cream yeast with sugar, heat a little milk and add to yeast and pour all into the flour.
Mix lightly and beat until the dough leaves the sides of the basin cleanly. Sprinkle with flour and score across with a knife.
Cover the basin and let the dough rise for two hours. Then, turn it out on to a floured board, re-knead lightly and make into small rolls in a variety of fancy shapes – one of the nicest is the horse-shoe twist.
Roll out some of the dough ¼ inch thick and cut into triangular shapes. Then take the base of the triangle and roll it up until the other point turns over on the outside.
Bend round like a horseshoe.
Another shape is made by rolling the dough into small round rolls, or as baguettes, and cutting slits on top.
An egg can be added to Vienna bread to make a spongier dough.
---
Easy Bordeaux cakes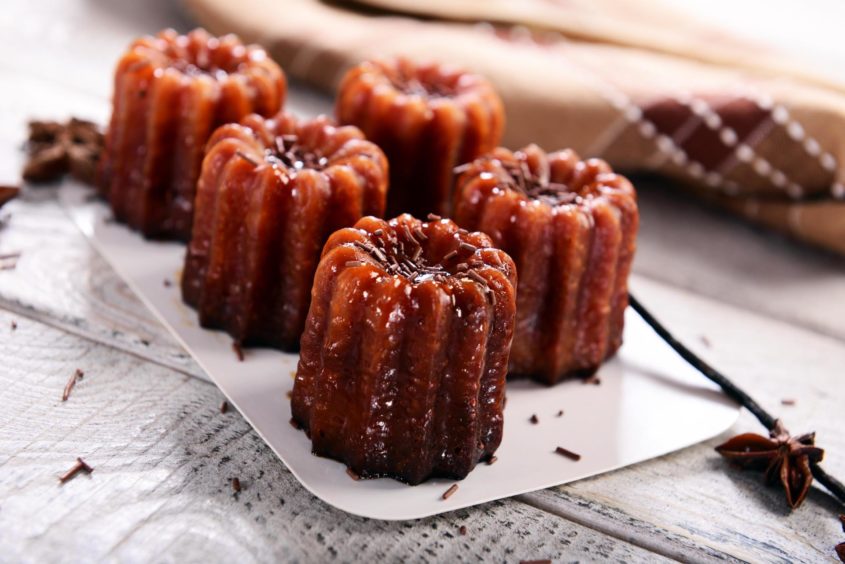 Ingredients
3 egg whites
Icing sugar
Cinnamon oil
Method
Whisk the egg whites stiffly, then add enough sieved icing sugar to make a paste that will cut into fancy shapes.
Flavour with the cinnamon oil and bake in a slow oven (approx 150°C) on a tin lined with baking paper.
---
Algerian Cake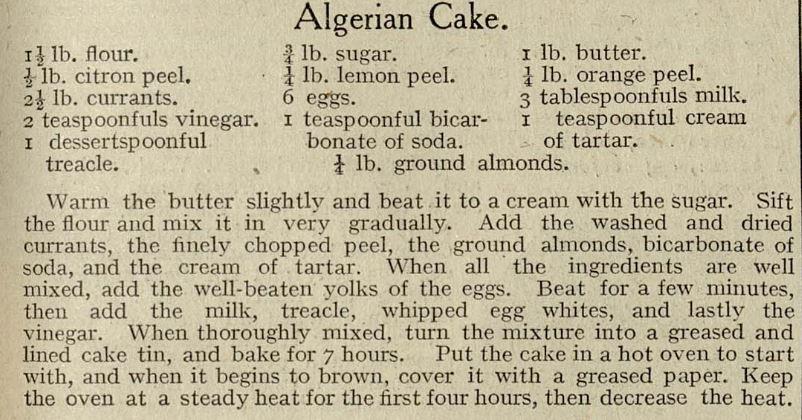 Ingredients
1 ½ lb (680g) flour
½ lb (225g) citron peel
2 ½ lb (approx 1.13kg) currants
2 tsp vinegar
1 dessertspoon treacle
¾ lb (approx 340g) sugar
¼ lb (approx 113g) lemon peel
6 eggs
1 tsp bicarbonate of soda
¼ lb (approx 113g) ground almonds
1 lb (approx 455g) butter
¼ lb (approx 113g) orange peel
3 tbsp milk
1 tsp cream of tartar
Method
Warm the butter slightly and beat it to a cream with the sugar. Sift the flour and mix it in very gradually.
Add the washed and dried currants, the finely-chopped peel, the ground almonds, bicarbonate of soda and the cream of tartar.
When all the ingredients are well mixed, add the well-beaten yolks of the eggs. Beat for a few minutes, then add the milk, treacle, whipped egg whites, and lastly the vinegar.
When thoroughly mixed, turn the mixture into a greased and lined cake tin, and bake for seven hours.
Put the cake in a hot oven to start with, and when it begins to brown, cover it with greased paper. Keep the oven at a steady heat for the first four hours, then decrease the heat.
---
Read more in this series…
Aunt Kate's Kitchen: Waffle recipes from the 1930s that were made for breakfast in 2020
Aunt Kate's Kitchen: Have a 'staycation' with these recipes from each of the four nations