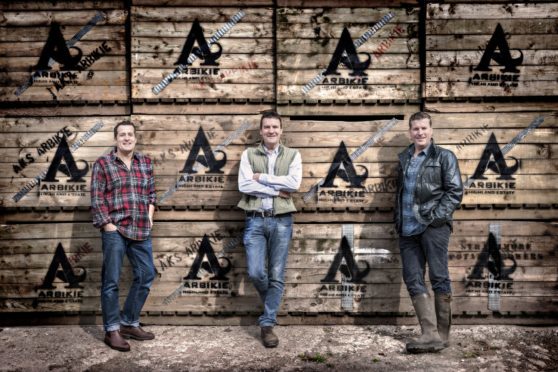 No one can fail to notice the plethora of new distilleries—mainly distilling gin—sprouting on both sides of Hadrian's Wall, and across the sea in Ireland. I've lost track of all the gin distilleries in Scotland but keep an eye open for whisky distilleries.
Many distil gin and vodka, both being promptly bottled and marketed, the whisky going into casks to slumber for three years until their contents gain the accolade Scotch whisky. Indeed, some distilleries are bottling small quantities before the three-year hurdle, calling it new spirit or young spirit or, in the case of Annandale, "Rascally Liquor", a delightful term coined by Scotland's most famous former exciseman, Rabbie Burns.
Four new distilleries that will some time hence be bottling whisky are Arbikie in Angus, Twin Rivers in Deeside, Aberdeenshire, and Glenwyvis and Toulvaddie in Highland.
Arbikie lies just north of Inverkeilor, inland from Lunan Bay. It is the brainchild, hatched during a discussion in New York by the three Stirling brothers, whose family have farmed Arbikie for nigh on a century. Arbikie gin and vodka have been available for some time and casks of malt have been laid down since 2016. As the farm sits north of the Highland Line, the whisky, once available, may be called Arbikie Highland Estate— certainly the only Highland estate that looks across Lunan Bay.
Sitting uphill from Dingwall, Glenwyvis distillery has been part-funded by local enthusiasts-turned-investors keen to see distilling return to the town where Benwyvis distillery operated from 1879 to 1926. The neighbouring Invergordon grain distillery acquired the name for an in-house malt distillery in 1965. It is long defunct but Invergordon have held on to the name—hence the new distillery being called Glenwyvis.
Slightly further north, local girl Heather Nelson's new Toulvaddie distillery claims to be the first founded by a woman in Scotland for 200 years. Sited on a former RNAS airfield near Fearn, it will initially produce 30,000 litres of alcohol a year, all destined to become whisky.
Another new distillery is Twin Rivers, part of Deeside Brewery, based at Lochton of Leys, just north of Banchory. Here, too, gin and vodka are being distilled but with some malt spirit being casked to be bottled as whisky in the years ahead.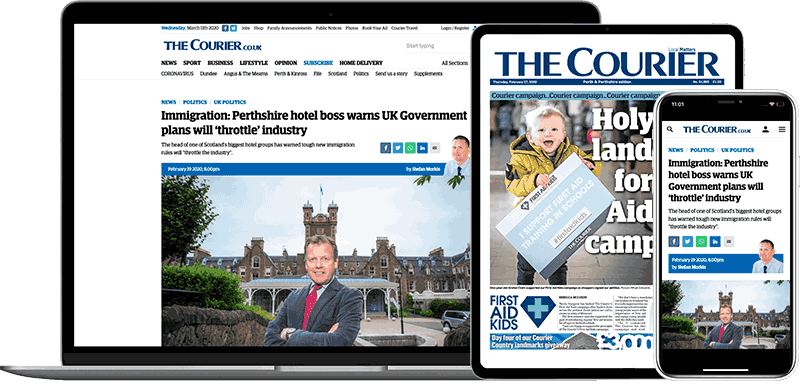 Help support quality local journalism … become a digital subscriber to The Courier
For as little as £5.99 a month you can access all of our content, including Premium articles.
Subscribe