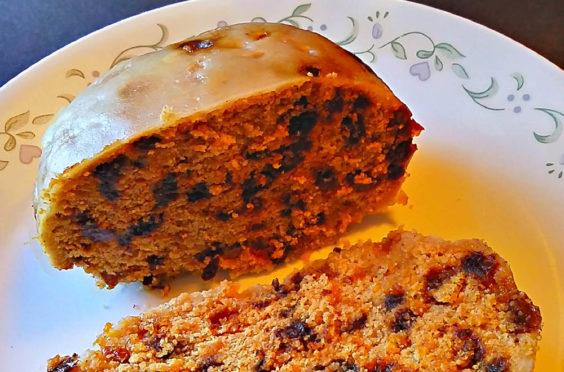 Most Scots have at least heard of clootie dumpling even if they haven't had the pleasure of tasting one.
For those who are unaware of this traditional Scottish dessert, you are about to discover more about its origins and how to make one.
Its name 'clootie' derives from the old Scots word for 'cloth', as this is what the dumpling mixture is wrapped in before being boiled and served. The cloth, rag, or square of material gives the pudding its rotund dumpling shape.
Dating back to the mid-1700s, the clootie dumpling (which is sometimes referred to as clootie pudding) is made using plain flour, beef suet, sugar, raisins, sultanas and spices. Traditionally charms, sixpences or thruppenny bits were hidden in the dumpling and finding one was said to bring wealth. But, modern health and safety regulations have put paid to this tradition!
When a clootie dumpling was being served, there was usually a celebration and it was a popular dessert at Christmas (a less-rich Scots alternative to the Christmas pud), Hogmanay and in some families was served at birthdays, complete with candles on top.
It can be eaten like a slice of cake or, the more popular way is to enjoy it from a bowl with lashings of custard or cream poured over it.
So now you know a little about its history, perhaps it is time for you to keep this Scottish tradition alive and try making your own clootie dumpling…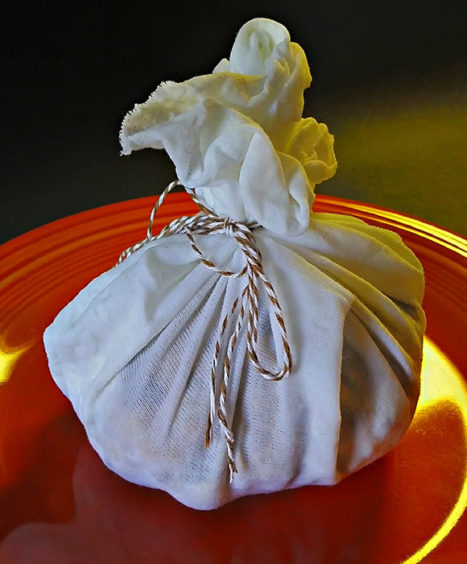 How to make a Clootie Dumpling
Serves: 6
Cooking time: 3 hours 20 minutes
You will need a good quality tea towel (clootie)
Ingredients:
• 500g self-raising flour
• 500g dried fruit (such as currants, sultanas and raisins)
• 125g suet, grated
• 100g breadcrumbs
• 200g sugar
• 1 large egg, lightly beaten
• 120ml milk
• ½ tsp mixed spice
• ½ tsp ground cinnamon
• 1 tsp baking powder
• 1 pinch salt
• 1 tbsp treacle
• 1 tbsp golden syrup
Method:
Take the biggest pan you have and fill with water, leaving 2-3 inches at the top, and boil. Top tip is to place an upturned plate at the bottom of the pan.
Add all the dry ingredients (flour, suet, sugar, salt, breadcrumbs, dried fruit, spices) into a large mixing bowl and stir them altogether. In another bowl, add the wet ingredients: the milk, treacle, eggs and syrup and whisk them before adding to the mixing bowl.
Stir the wet and the dry ingredients together to make a dough.
Take your clootie, and wet it before squeezing it out, then lay it on the kitchen worktop. Dust it with plain flour right to the edges.
Place the dumpling mixture into the centre of the clootie, and shape into a pudding shape with your hands.
Wrap the dumpling into the clootie by bringing up the edges and either tying the corners in a knot or tying them together with string.
Carefully place the clootie dumpling into the pan of simmering water, cover it with a lid and leave to boil for three hours (make sure you are topping up water regularly).
The final stage is to bake the dumpling in the oven to dry it. So carefully peel off the cloth, and bake for 15-20 in an oven at 180C (160C for fan assisted) or gas mark 4.
Then you will see its classic skin has formed, and it is ready to eat!