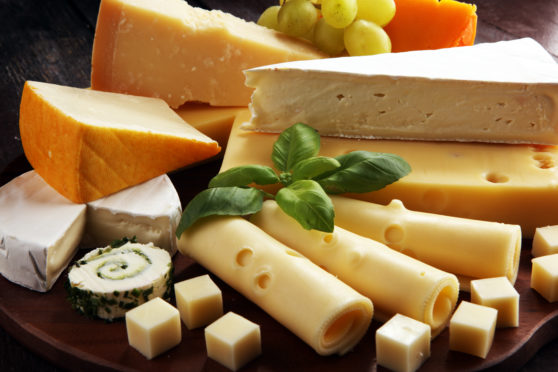 For many of us, cheese is the ultimate savoury treat, whether it's a simple supermarket-bought cheddar for a toastie or more exotic, artisan varieties for a cheese board.
And it appears that lockdown has increased our appetite for this product, with searches for "cheese and wine night" on Google tripling during the pandemic, according to recipe box company Gousto.
To celebrate National Cheese Day, which takes place today, the company has revealed the most popular cheeses that we've been choosing and has given tips on putting together a cheese board, as well as a recipe suggestion for using up leftover cheese.
The most popular cheese over the past couple of months was Red Leicester, with Google searches up by 164%, followed by goat's cheese (searches up by 158%) and Cheddar (up by 97%), the research revealed.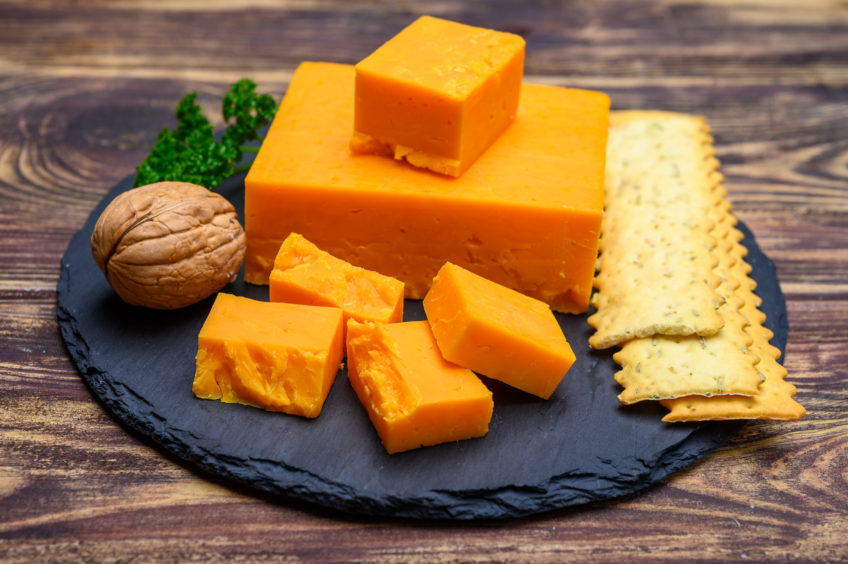 Other popular cheeses were Camembert, Brie, blue cheese, Mozarella, Parmesan, Stilton and Wensleydale, in that order.
Gousto's senior recipe developer Jordan Moore explained that the perfect cheese board should be based on your own tastes and preferences, but there are a few general rules you can follow to ensure you have enough variety texture on the board.
He recommends including the following cheeses:
A hard cheese: Try a strong crumbly Cheddar or for something different, try Gruyere
A soft and semi-soft cheese: Brie and Camembert are popular choices for the soft-cheese section, and Port Salut is a great all-rounder for the semi-soft section.
A blue cheese: Stilton is the most traditional option, but if you want something a bit lighter for the summer months, take a look at Gorgonzola too.
A flavour-added cheese: Wensleydale with cranberries or apricots is a nice addition to a summer cheese board, or for something more punchy, why not try a black pepper or garlic flavoured goats cheese?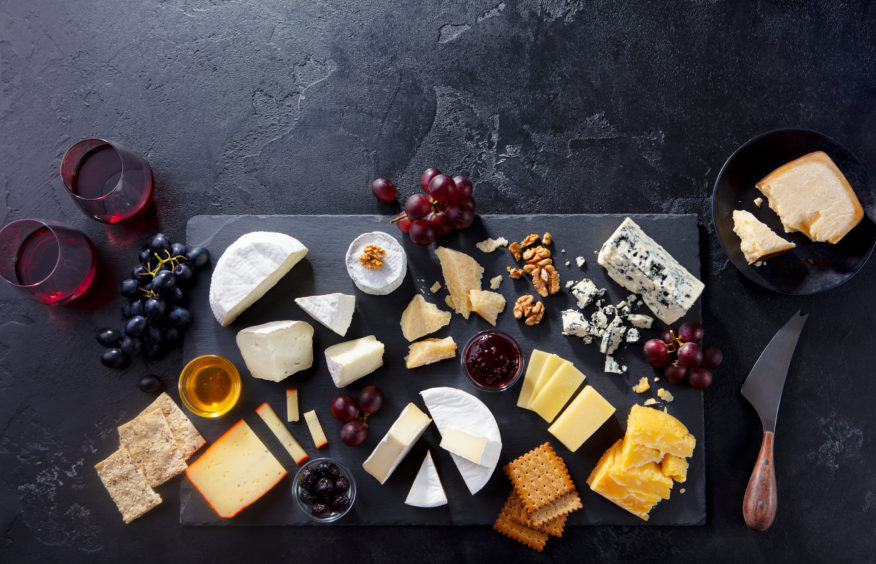 Jordan added that accompaniments such as crackers should be kept as plain as possible, letting the natural flavours of the cheese shine through.
"There are so many different flavours of crackers to choose from nowadays, it can be difficult to know what to pick up", he said.
"My general rule is to keep the crackers as plain as possible, so try an oatcake or a cream cracker to serve alongside.
"Cheese boards are all about indulgence, but if you're unsure about how much cheese to display, allow between 30-50g cheese per person.
"Thirty grams  is about the size of a matchbox so you can eyeball it easily, but don't worry if you have leftovers. Simply wrap them in wax paper and refrigerate until you're ready to use them again.
"One of my favourite ways to use up leftover cheese is to chop it all up and use it to create the most decadent mac and cheese."
Meanwhile Gousto food stylist Jenny Brown said that the board itself should be the backdrop to your delicious selection of cheese.
"Most people have a wooden or glass chopping board in their kitchen which is a great way to display your cheese and accompaniments", she said.
"If you have a marble or slate board, then these are perfect for keeping your cheese cool, as well as being a beautiful canvas to show off the cheese."
Jenny added that fruit can be both beautiful and delicious on a cheese board.
She said: "Grapes, strawberries, apples and figs are perfect cheese board additions – just be sure to give the apples a spritz of lemon or lime before serving to avoid them going brown on the board."
Jordan's Ultimate Mac 'N' Cheese Recipe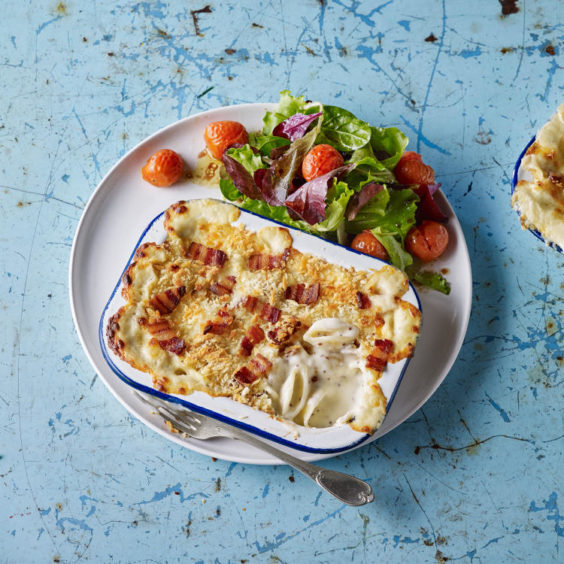 Ingredients: 
200g conchiglie
1 garlic clove
2 tbsp wholegrain mustard
1 Mozzarella ball (125g)
135g smoked streaky bacon
40g Cheddar cheese
40g Italian hard cheese
30g Panko breadcrumbs
50g baby leaf salad
125g baby plum tomatoes
15ml balsamic vinegar
Method: 
Preheat the oven to 180°C/ 160°C (fan)/ 350°F/ Gas 4.
Add the baby plum tomatoes to a baking tray with a drizzle of olive oil and season with a pinch of salt and sugar. Put them in the oven to slow-roast until serving (approx. 30 min).
Meanwhile, add the conchiglie to a pot of boiled water with a large pinch of salt and bring to the boil over a high heat. Cook the conchiglie for 8-10 min. Once done, drain the conchiglie, reserving 300ml of the starchy pasta water.
Cut the streaky bacon into small, bite-size pieces. Heat a large, wide-based pan (preferably non-stick) over a high heat and once hot, add 2/3 of the chopped bacon, saving the rest for later. Cook for 3-4 min or until crisped, then transfer to kitchen paper and set aside.
Peel the garlic, grate the Italian hard cheese and the Cheddar. Drain, pat dry and rip the Mozzarella into small, bite-size pieces. Return the pan to a medium heat and once hot, add 30g butter.
Put the Mozarella in and once it's melted, add 30g flour and stir with a wooden spoon for 1-2 min or until a sandy paste forms.
Gradually whisk 350ml milk into the mixture and cook for five minutes or until a smooth, thick sauce remains – this is your béchamel sauce.
Grate the garlic into the béchamel sauce and season with a generous pinch of salt and pepper.
Once thickened, add the Italian hard cheese, cheddar, wholegrain mustard, crispy bacon and drained conchiglie with a few splashes of starchy pasta water to loosen the mixture Tip: you want your sauce to be quite loose as it will continue to thicken in the oven.
Remove the slow roasted tomatoes from the oven and set them aside until serving.
Increase the oven temperature to 240°C/ 220°C (fan)/ 475°F/ Gas 9
Transfer the cheesy pasta to an oven-proof dish, then top with the ripped mozzarella, panko breadcrumbs and the remaining chopped bacon, drizzle with olive oil and put the dish in the oven for 20-25 min or until it's golden.
Meanwhile, combine the balsamic vinegar with 2 tbsp olive oil and a pinch of salt and pepper – this is your balsamic dressing.
Gently toss the baby leaf mixed salad with the slow roasted tomatoes and drizzle with the balsamic dressing when you're ready to serve. Enjoy!