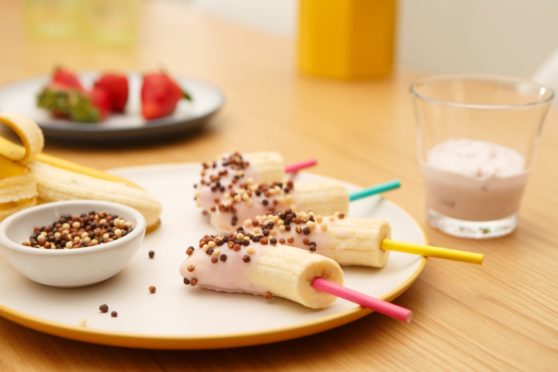 Jacqueline Jossa shares three fun recipes inspired by some of your best-loved telly characters, to encourage children big and small to spend more time in the kitchen
Celebrity parent and queen of the jungle, Jacqueline Jossa, teamed up with streaming service NOW TV to create afternoon tea recipes inspired by some of the nation's most-loved shows.
Here, she shares some of those fuss-free and easy-to-follow recipes with young readers.
These include banana lollies – delicious fresh bananas dipped in strawberry yoghurt, inspired by Curious George.
A pineapple smoothie – a fruity concoction inspired by none other than SpongeBob SquarePants – and sparkly mallows – colourful marshmallows that are just as magical as the characters in My Little Pony.
---
My Little Pony inspired sparkly mallows
(Makes 12)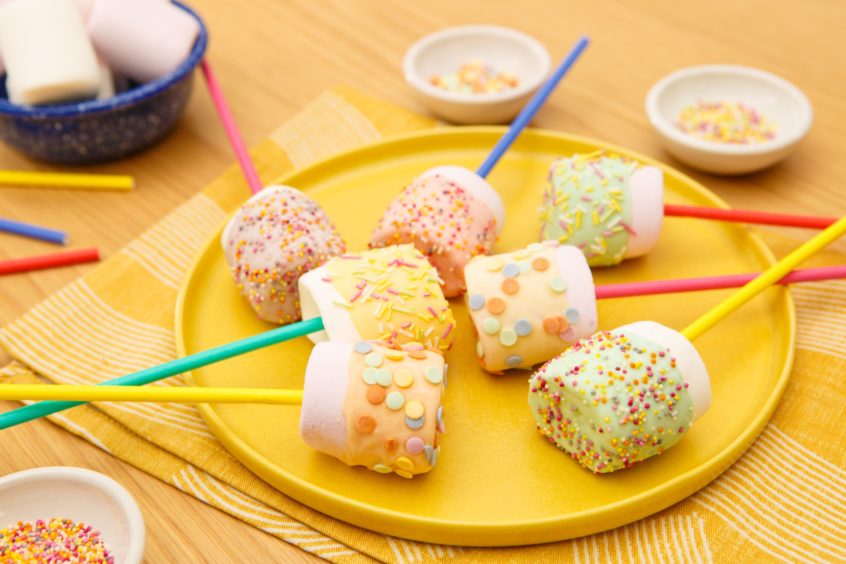 Ingredients
12 extra large marshmallows
500g white chocolate
Pink, purple, blue, yellow and orange gel food colouring
Sprinkles
12 paper straws
Method
Push a paper straw into the bottom of each marshmallow.
Melt the chocolate in a microwave in bursts of 10 seconds, stirring in-between
each until smooth. Be careful not to overheat it.
Split the melted chocolate into six little bowls and add a little squeeze of food colouring into five of the bowls. Give each bowl a good mix around.
Dip two marshmallows into each of the bowls making sure to let any excess chocolate drip off. Decorate with the sprinkles.
Stand the marshmallow-topped straws in a glass.
Pop in the fridge for 15 minutes to set the chocolate.
---
Curious George inspired banana lollies
(Makes 6)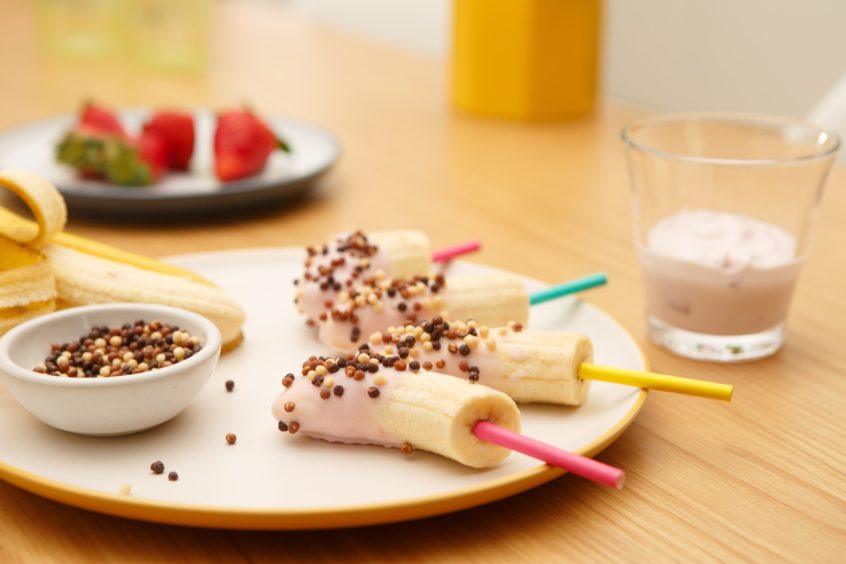 Ingredients
100g strawberry yoghurt
3 bananas
Chocolate sprinkles
6 lolly sticks or paper straws
Method
Peel and cut the bananas in half and push a lolly stick or straw into the flat end.
Pour the yoghurt on to a plate. Roll the bananas around in the yoghurt to cover them.
Place the dipped bananas on to a baking tray lined with parchment. Cover with chocolate sprinkles.
Place the tray in the freezer for a few hours before enjoying this curiously yummy treat.
---
SpongeBob inspired pineapple smoothie
(Makes 2)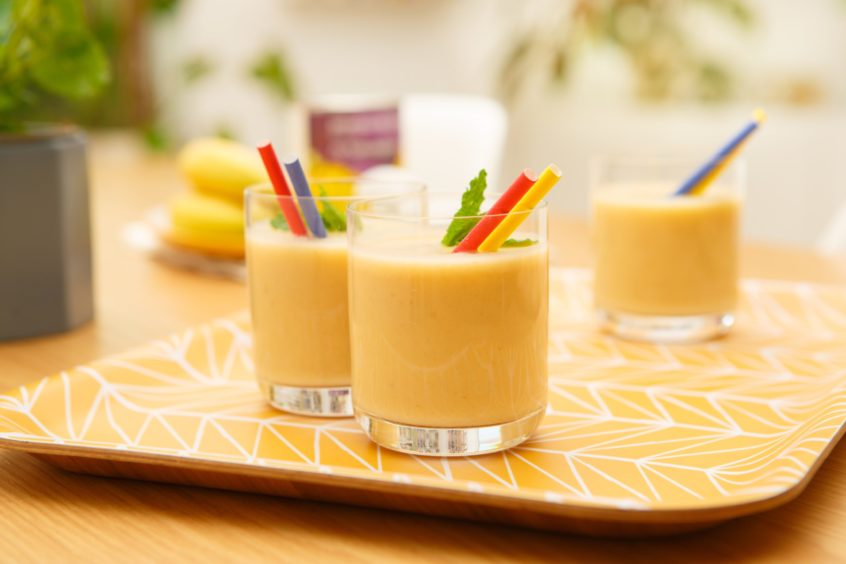 Ingredients
1 x 430g tin of pineapple chunks in juice
2 bananas, peeled
4 tbsp plain yoghurt
150ml any fruit juice
2 sprigs of mint
Method
Add all the ingredients, apart from the mint, to a blender and blend until smooth.
Serve in glasses with a sprig of fresh mint to finish.
---
Read more in this series…
Kids' Kitchen: Sweet and delicious treats the whole family can make
Kids' Kitchen: The Gruffalo's 'poisonous wart' frittatas are great for getting children cooking