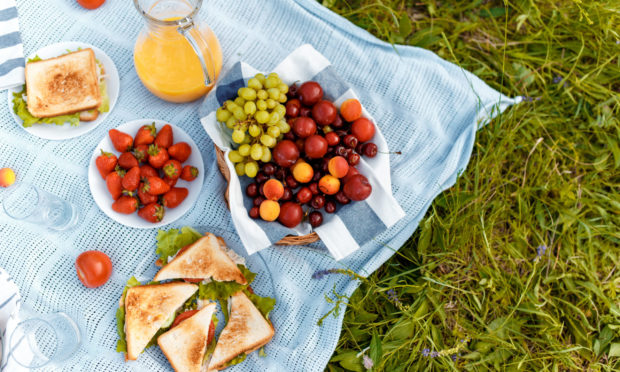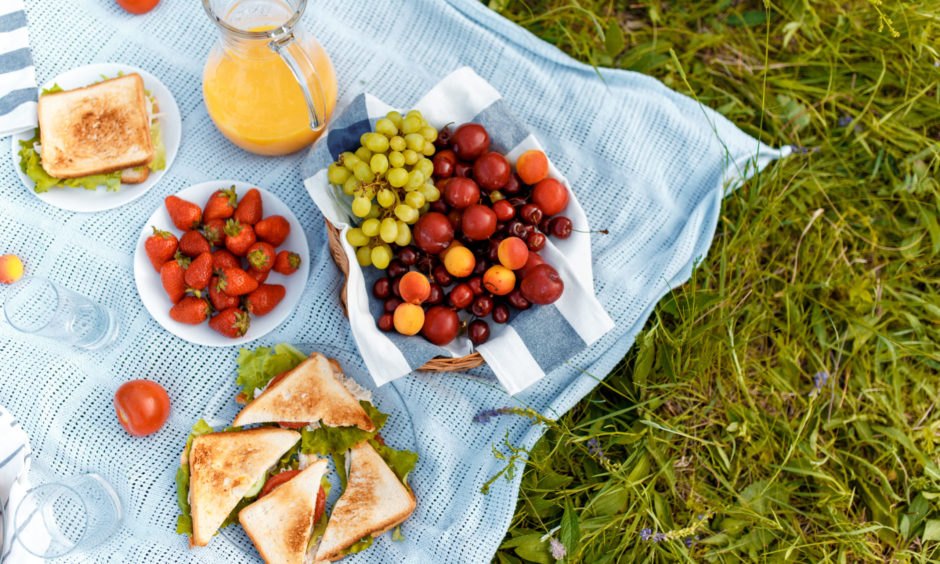 Whether it's in the garden, at a local park or even in your living room, picnics are always a fun way to enjoy lunch and celebrate the good weather.
At long last, picnic season is upon us. So, while we're all gradually emerging from lockdown and starting to form household bubbles, picnics are proving to be even more appealing and allow the whole family to get involved.
But just what makes the perfect picnic? The options are endless but anything that can easily fit into your bag will work a treat.
So, here are three easy-to-make picnic ideas that will help you spend less time in the kitchen you've come to know so well these last few months, and more time in the great outdoors.
---
Celery sausage rolls with a beer dip
(Makes 24)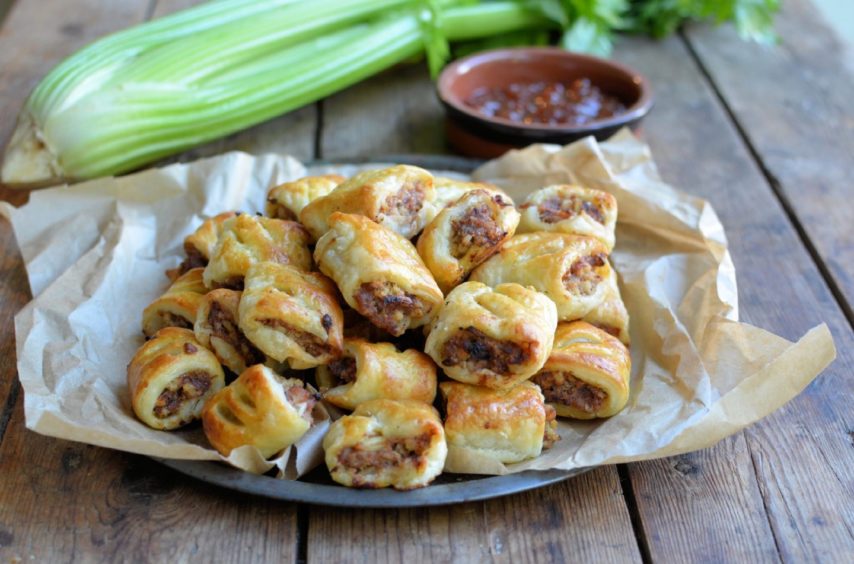 Ingredients
450g good-quality sausage meat
1 small onion, peeled and finely diced
4 sticks celery, trimmed and finely diced
1 tbsp chopped fresh sage
350g ready-made puff pastry
1 free-range egg, beaten with 1 tbsp milk (to seal)
1 free-range egg, beaten (to glaze)
Salt and pepper to taste
For the beer dip:
4 tbsp tomato ketchup
2 tbsp tomato chutney
1 tbsp Worcester sauce
1 tsp English mustard
150ml dark beer
Method
Pre-heat oven to 220C/450F/gas 7.
Grease and line two large baking sheets with greaseproof paper.
Mix the sausage meat, onion, celery and sage together and season with a little salt and pepper.
Roll the pastry out on a well-floured board into a large rectangle. Cut into three strips, lengthways.
With floured hands, divide the sausage meat in three, and roll each into a long sausage shape. Place each one into a strip of pastry, half way.
Moisten the edges with a little egg/milk mix then fold the other half of the pastry on top, sealing the edges.
Cut each strip into 8 pieces, then snip the tops to allow steam to escape.
Place on baking sheets, brush with beaten egg and bake on two shelves, swapping them over half way through for 15 to 20 minutes until the pastry is puffed up and golden brown.
To make the dip, add all the ingredients to a pan and heat gently until warm.
Pour the dip into a bowl and serve with the sausage rolls, which can be eaten warm or cold.
Recipe from www.lovecelery.co.uk
---
Barley salad with rocket, Zespri kiwifruit and feta cheese
(Serves 4)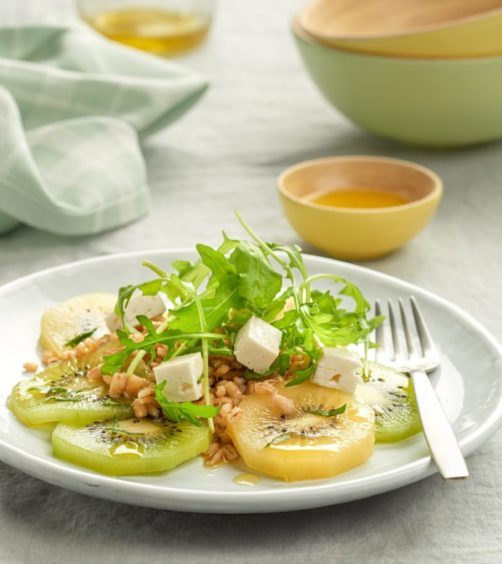 Ingredients
100g pearl barley
100g rocket
100g fresh cheese
1 Zespri green kiwifruit
1 Zespri sun gold kiwifruit
1 sprig of basil
2 tbsp olive oil
2 tbsp lemon juice
Salt and pepper
Method
Put water in a pan, add salt and boil the barley for 30 minutes.
Drain in a colander and leave to cool.
Place the barley on the bottom of a serving dish and arrange slices of kiwifruit around the edge.
Top with the rocket and diced fresh cheese.
Mix the olive oil with the lemon juice, adding a pinch of salt and pepper. Add the dressing to the salad then sprinkle it with plenty of chopped basil.
Recipe from www.zespri.eu
---
Radish, feta and baby leaves salad
(Serves 4)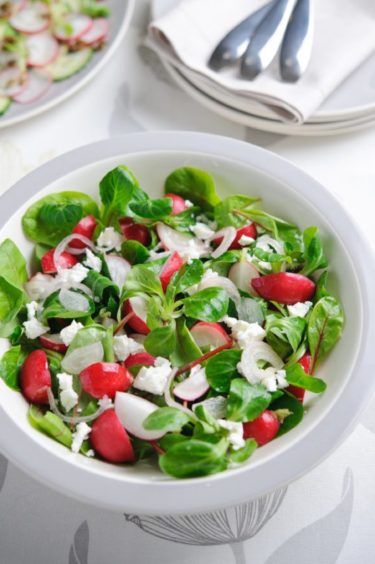 Ingredients
2 tbsp olive oil
2 tbsp red wine vinegar
1 shallot, finely sliced
20 French breakfast radishes
½ bag lambs lettuce
½ bag chard and spinach salad or ½ bag red leaf
salad
150g feta cheese, crumbled into chunks
Method
Combine the oil, vinegar and shallot and season with salt and pepper.
Quarter the radishes and toss in a large bowl with the lambs lettuce and chard and spinach or red leaf salad leaves.
Add the dressing, toss again, then scatter over the feta.
Recipe from www.loveradish.co.uk
---
Read more in this series…
Three ways with raspberries: sponge pudding, cheesecake and scrumptious white chocolate tarts
Three ways with barbecue: Perfect ribeye steak, Scotch lamb chops and pork souvlaki