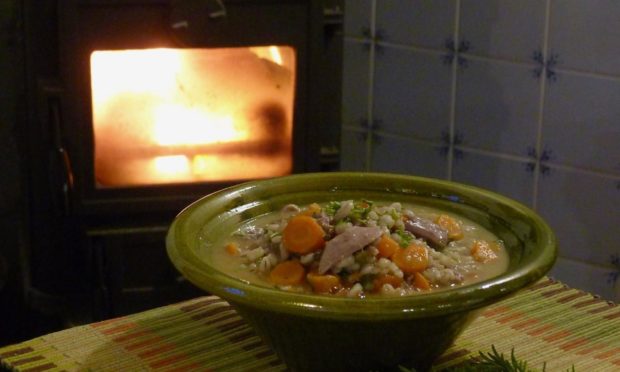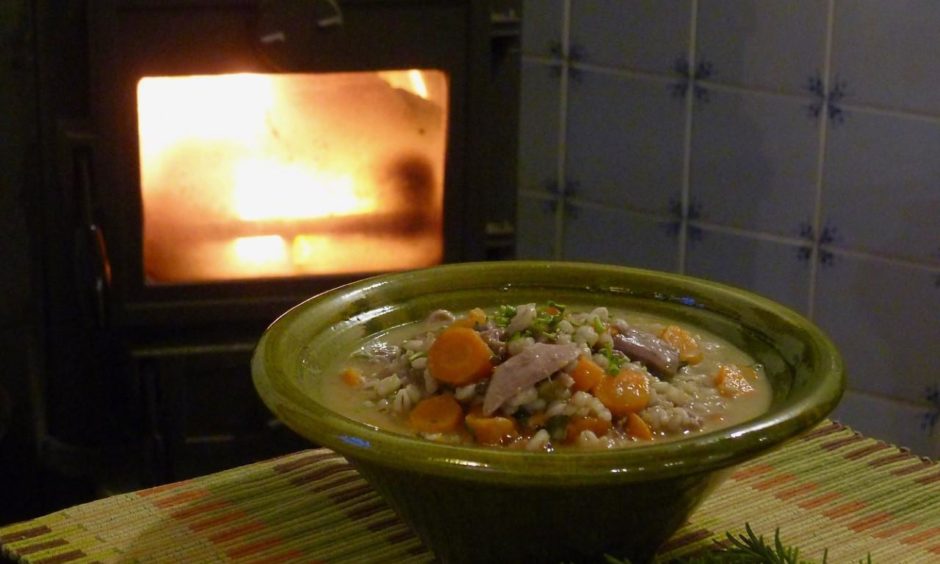 Wendy Barrie is founder of the award-winning Scottish Food Guide and contributes regularly to The Courier's food and drink magazine, The Menu
Trust me, there is nothing simpler, more economical or warming than a bowl of 'rib-sticker' mutton broth as we call it.
Hearty, thick and nourishing, it was supposed to stick to your ribs! Sure you can add some garden herbs if you wish but with freshly pulled roots, leeks and a tasty good value cut of lamb or mutton, all from your local farm shop, it is already packed with natural goodness.
Pasture-fed
Be sure to ask for pasture-fed meat as it contains more nutrition in terms of fatty acids and trace elements in addition to valuable protein and vitamins. It also has a far superior flavour to that of grain fed animals.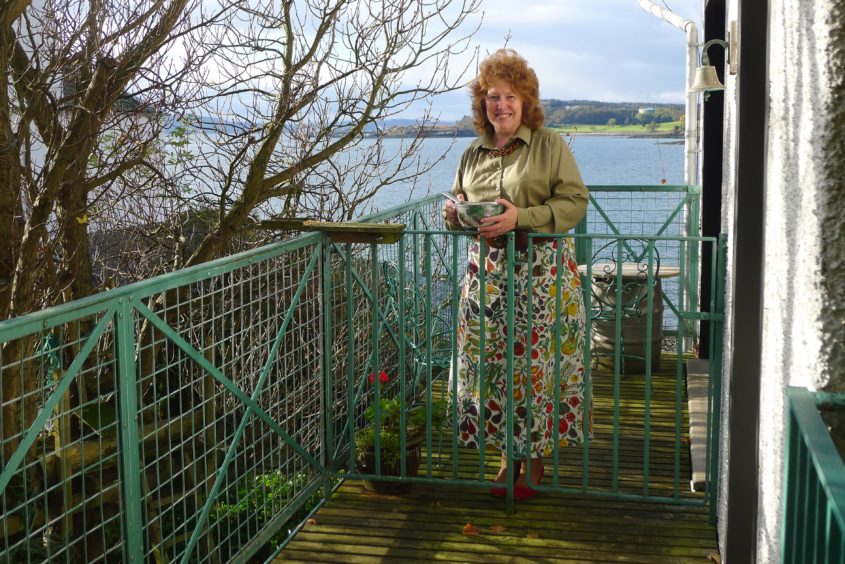 One pot cooking couldn't be simpler, nor is it an exact science: substitute a parsnip for a carrot if you like and add more vegetables if you have extra mouths to feed.
Top up with a little boiling water towards the end if you prefer your soup a little thinner. It is all a matter of taste so let the ingredients speak for themselves.
Simply place a joint of neck or shank of pasture fed lamb or mutton in a good-sized pan and cover completely with water.
Simmer for an hour or so with the lid on to produce your fabulous stock. When the stock has had a head start and is bubbling away, add a couple of handfuls of pearl barley and continue cooking for another half hour, leaving it to simmer gently on the hob.
Taste and adjust
Add sliced carrots, leeks, sea salt and pepper, and simmer for at least a further half hour until the vegetables are soft and the meat falls from the bone. Taste and adjust seasoning.
Lift the joint from the pan and set on a plate. Using a spoon and fork, it is easy to pull all the meat from the bones – you will find a considerable amount. Return all the shredded mutton to the pan and discard the bones.
This will make a full meal for two with artisan bread and butter. Alternatively set aside to cool then chill overnight – it is just as delicious the following day.
---
Scottish Thistle Award Regional Ambassador (2018/19) for Central, Tayside & Fife
Founder & Director of award-winning www.scottishfoodguide.scot & www.scottishcheesetrail.com Leader in Scotland for Slow Food Ark of Taste & Member of Slow Food Cooks Alliance.
Recipes & Photos © Wendy Barrie
---
Read more in this series:
Food blogger: Make a Scottish version of Russian fish pie – perfect for the freezer