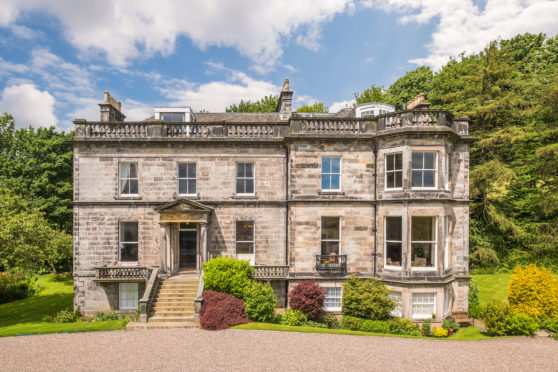 The last embers of the sunset are glowing over the Forth as I arrive at Park House.
The lights of Bo'ness twinkle across the water, while the Queensferry Bridge is illuminated, its white glow reflecting off the water below.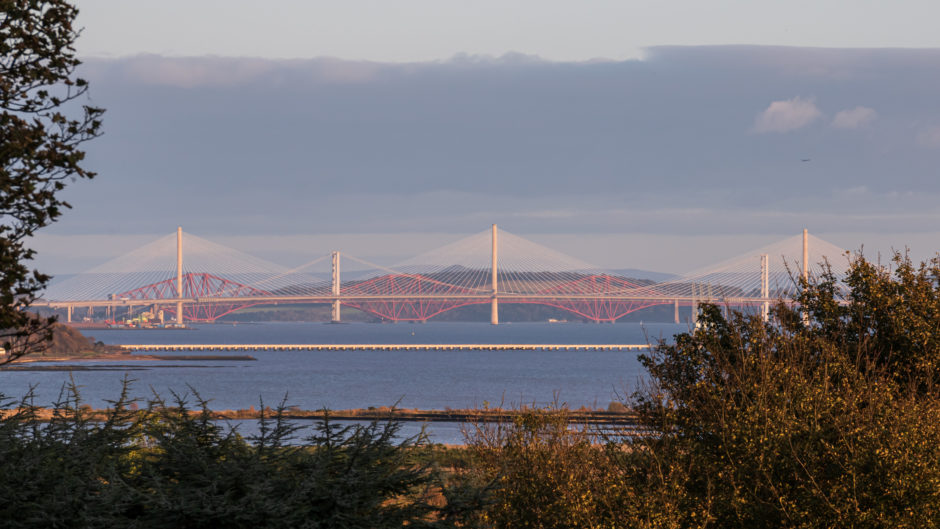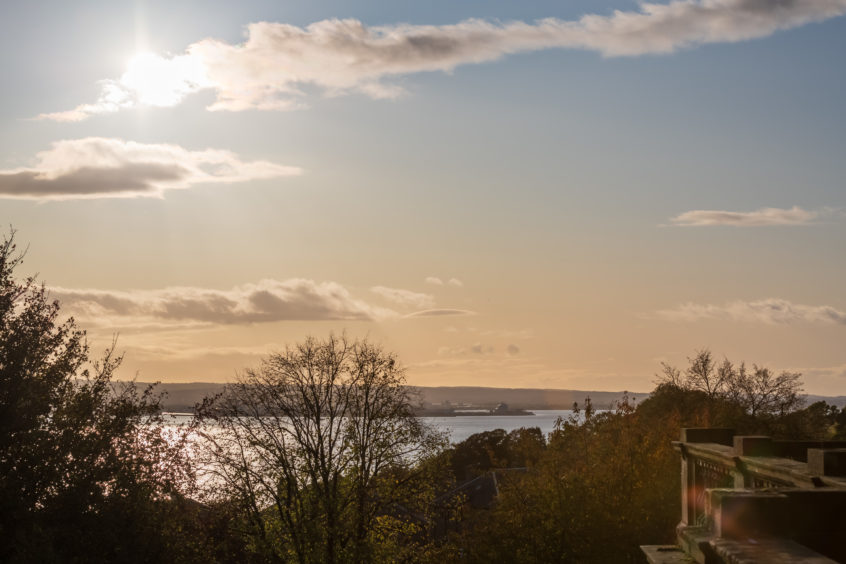 Esther Simkens meets me at the front door, two of her cats slipping out with her to explore the garden. The 41-year old Dutch national moved to Culross five years ago and fell in love with the 19th Century apartment.
B-listed Park House was built in Georgian times and extended in the Victorian era. It was split into four flats in 1975.
The two lower properties have their living rooms on the ground floor and bedrooms on the basement levels. The upper flats make use of the large first floor windows for their living areas, and the bedrooms are up in the attic.
Esther's flat occcupies the upper right hand side of the building. The living room is quite spectacular, with an enormous bay window making the most of the amazing views.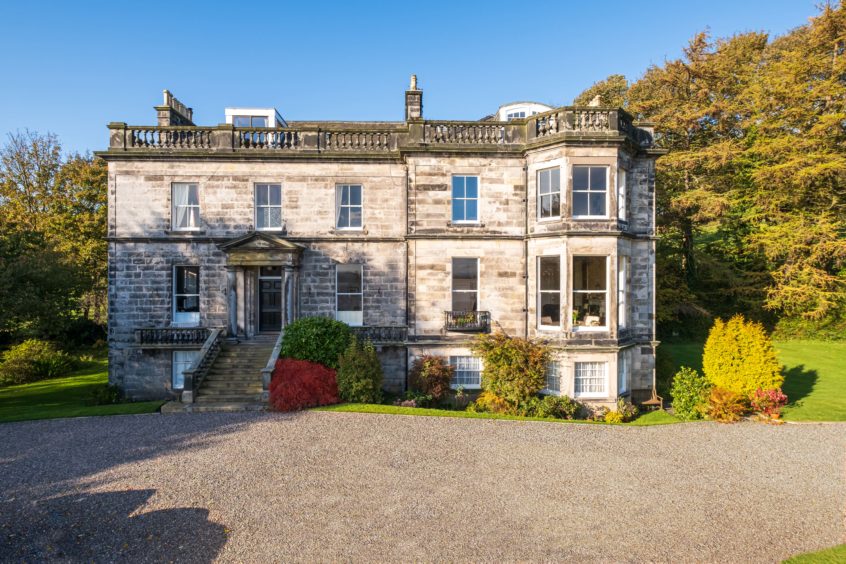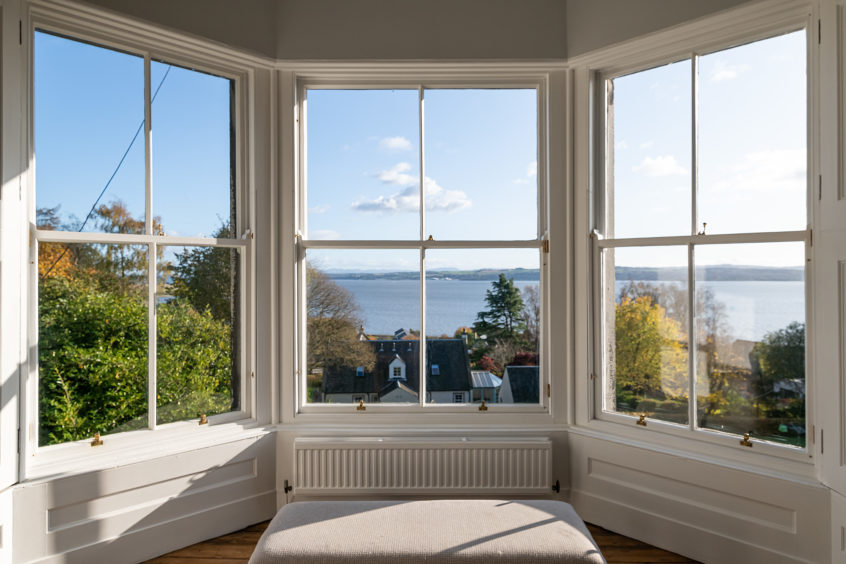 An open fire keeps the room cosy and adds to the atmosphere. Although the windows are single glazed, Esther commissioned a company that specialised in draught exclusion and they don't let too much warm air out.
"There are working shutters but the view is so good, even at night, that I only use them if it's really stormy weather outside," Esther continues.
Beside the living room is a library with lovely bespoke bookshelves, while behind the living room is the kitchen and behind that are the dining room and bathroom.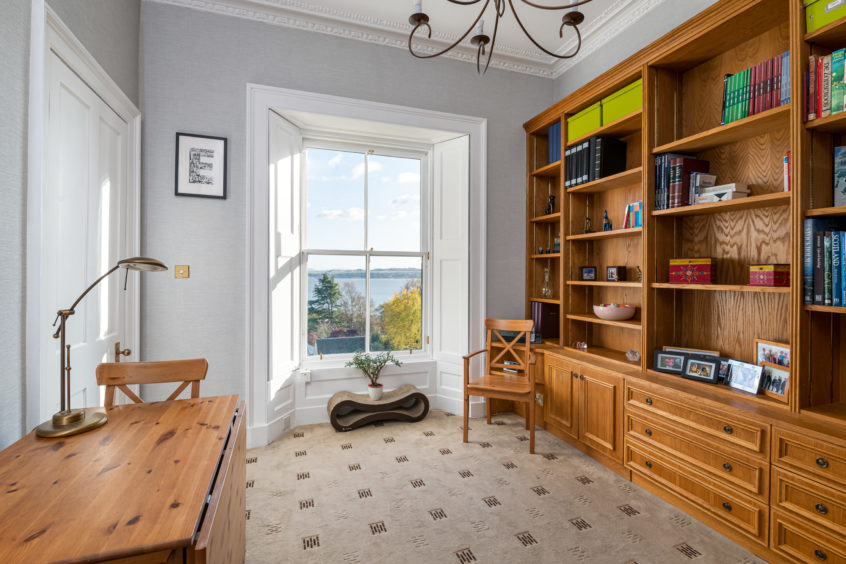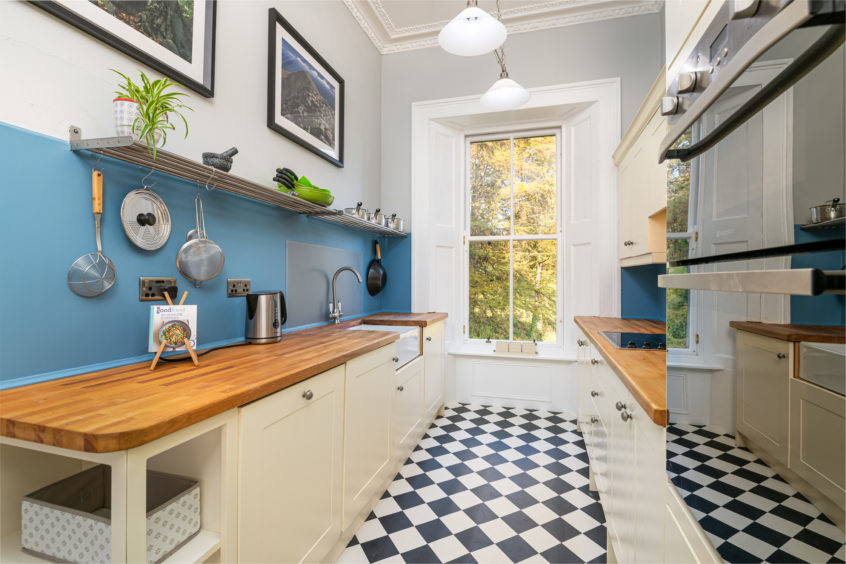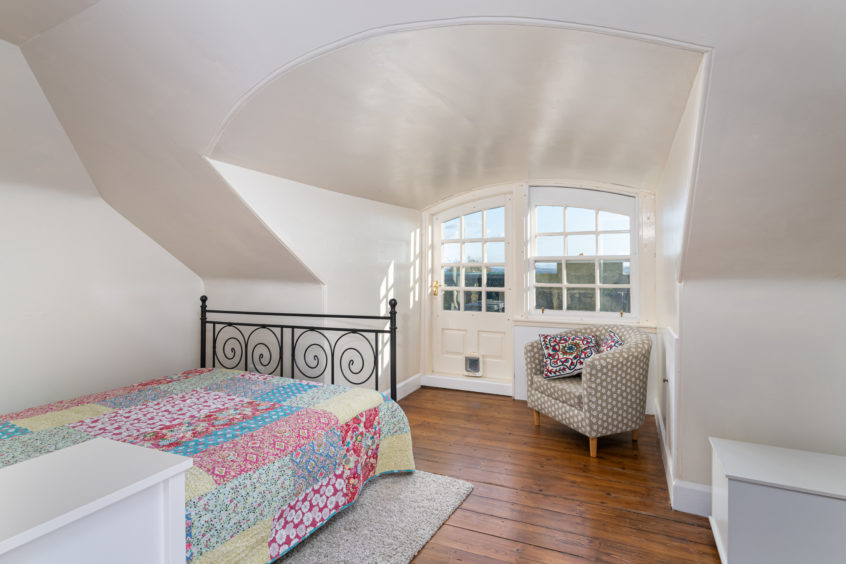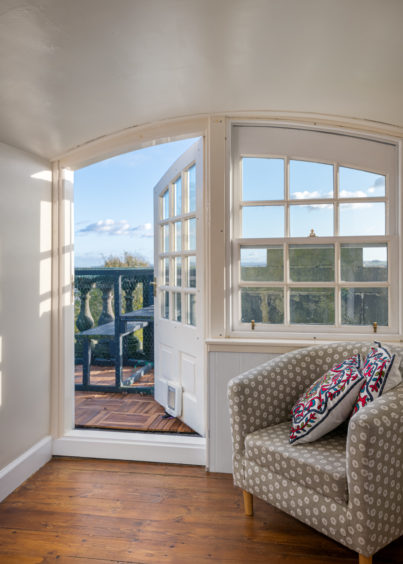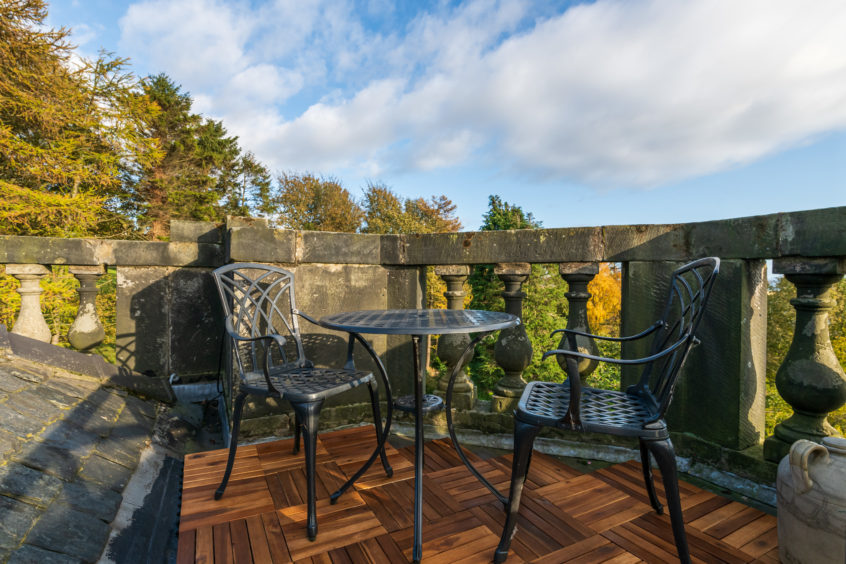 The layout is flexible and the library and dining room could easily be used as bedrooms. Upstairs are the master and guest bedrooms. The latter opens on to a wonderful roof balcony from where there are magnificent panoramic views.
The master bedroom looks onto woodland at the side of the house and has a walk in wardrobe and an en suite shower room.
Park House sits in around two acres of mature grounds which are communal to the four apartments. A long driveway past woodland and fields takes you to the house, but pedestrians can use a gate in the garden to cut a few minutes of the time it takes to walk into the centre of Culross.
The historic village has buildings dating from the 16th Century and has recently become famous as one of the locations for hit TV show Outlander.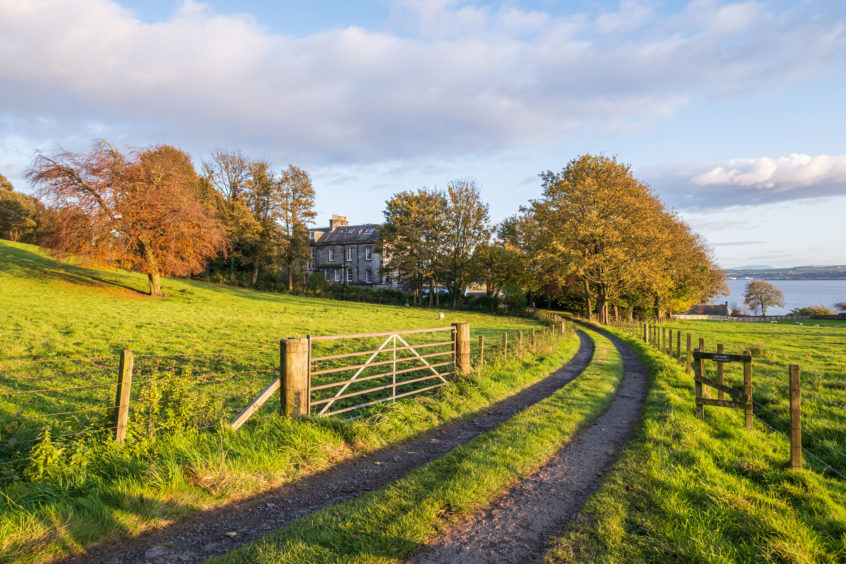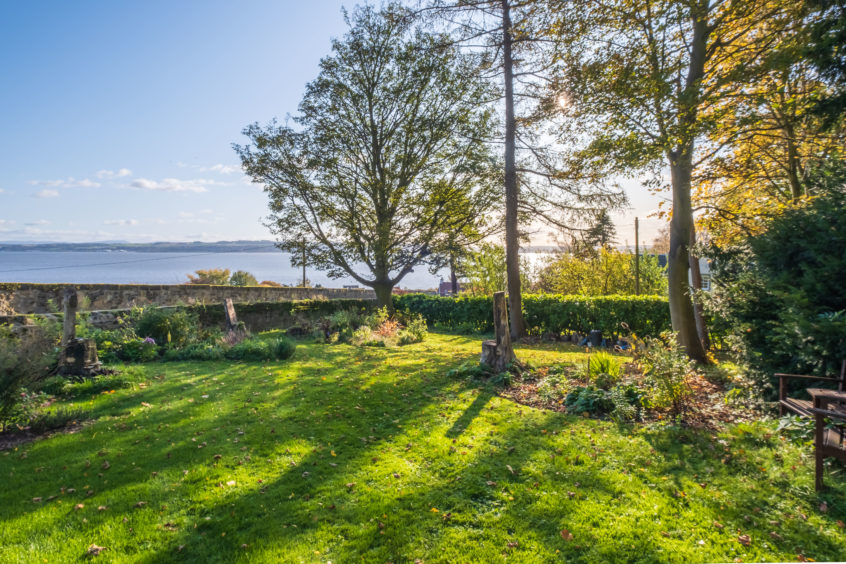 Esther is selling up to go on the adventure of a lifetime – the hiking enthusiast is travelling to America where she'll walk the 2,200 mile Appalachian Trail.
"It's something I've always wanted to do and I think it's good to take a career break and do something adventurous rather than waiting for retirement age," she says.
jmckeown@thecourier.co.uk
Flat C, Park House, Culross is on sale with Galbraith for o/o £315,000.