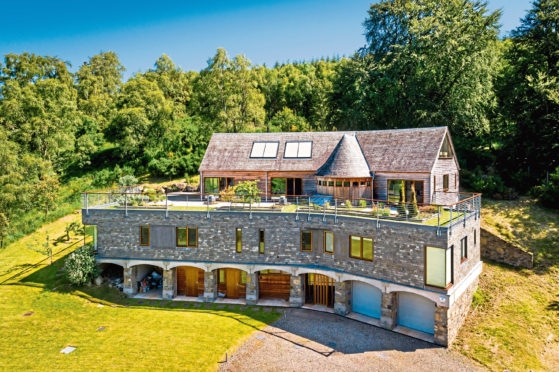 Coronavirus has changed the way we live our lives, not least that many of us are working from home. How will the places we live change over the coming years and decades? Courier property writer Jack McKeown looks at the homes of the future
Before looking how homes might look in the future it's worth considering just how much amazing technology is available right now. In a sense we are already living in the future.
Take this humble scribe, for example. Back in the strange old days when I used to work in an office, if it looked chilly outside I'd switch on the central heating using my phone, and by the time I'd walked home my house was nice and warm.
Remote heating controls let me save money by leaving the heating off if I'm not going straight home after work. Over time the energy saved has probably exceeded the £200 or so cost of the system – as well as reducing greenhouse gases.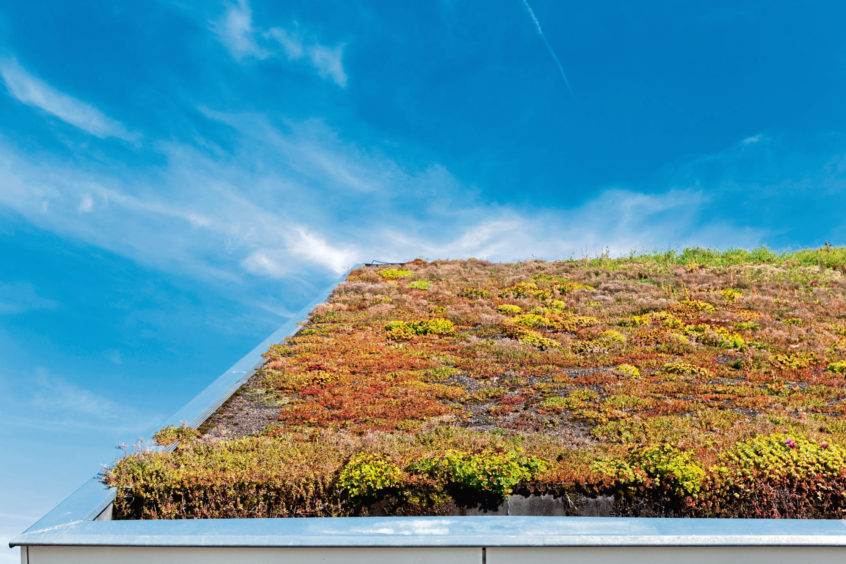 That's not the only piece of home tech that's available right now – and that doesn't cost the Earth. For around £7 you can get a smart plug and start hooking up all the lamps in your house to your phone, letting you switch them on and off from wherever you are.
Buy the right model of washing machine or dishwasher and you can turn them on remotely – great for those who forget to do it before heading out to work in the morning. You can even have fridges that keep an eye on what's out of date and can automatically order more.
The level of technology that's available relatively cheaply in homes right now is incredible and would have seemed the stuff of billionaires' mansions only 10 years ago.
Ardlebank, near Kirkmichael, sold for £1.35 million to Euromillions winner Adrian Bayford earlier this year. It's packed with technology, including a ground source heat pump, an app to control every room's temperature, external cameras that let you see what's going on outside the house from anywhere in the world, solar water heating and gutters that recycle rainwater for toilets.
So where might we be in another decade's time? Jon Frullani is president of the Dundee Institute of Architects. He says we can expect technology to become much more integrated into our homes over the coming years.
"There is no doubt that homes of the future will be smarter, economical and more efficient than our current homes and with technology at the forefront of this," he explains. "We are currently designing homes with automated lighting and heating systems, all controllable from a smart phone. You can be sitting in your place of work and turn your washing machine on at the swipe of a button if you forgot to switch it on when you left for work.
"We've even specified fridges that connect to the internet and automatically order fresh food after a midnight snack."
The majority of homes in towns and cities are heated by gas combi boilers, but Jon says these will be a rarer sight a decade from now. "We are seeing a switch from installing traditional gas and oil boilers in new homes to more efficient renewable systems, with Air Source being the most popular.
"In my opinion this will become the standard in the next 10 years, with the government currently developing new regulations to ensure all new homes use renewable or low carbon heating from 2024. This combined with the ever-increasing regulations to insulate properties to a higher and more energy efficient standard will ensure in less than 10 years all new homes are sustainably heated."
Many post-war homes have small windows and limited natural light. Improvements in glazing technology means homes of the future can be much brighter places – though Jon says the size and placement of windows remains one of the trickiest parts of designing a house. Too little glazing and the house will be too dingy, too much glazing in the wrong place and the summer months will turn your home into a greenhouse.
"We always want to create a design that lets as much natural light into a property as possible and it is usually one of the first requirements of a client's brief," he continues. "The amount of glazing, however, has to be carefully thought out due to the thermal properties of windows and the potential for uncontrollable solar gain."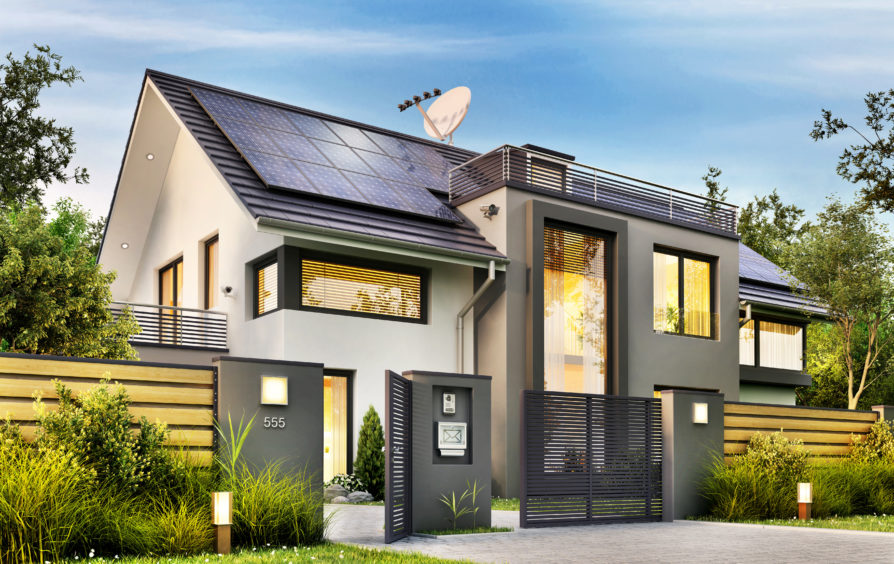 The latest glass technology is helping architects design homes where the windows don't cause huge fluctuations in temperature.
Jon adds: "With the introduction of triple glazing, at around an extra cost of 5%-10% over double glazing and the very low U-Values (the measure of thermal performance/heat loss) that it achieves, almost half that of standard double glazing, there are more ways to integrate glazing into the design of new homes responsibly."
None of us have ever witnessed anything like the coronavirus crisis before, with the economy largely put on hold, people self-isolating, millions furloughed and millions more working from home. It's impossible to know what society will look like afterwards or what, to employ an overused phrase, the "new normal" will look like.
It seems unlikely life will go back to exactly as it was before and Jon says some of his clients have already begun shaping their plans around a post Covid-19 world. "The popular requests seem to be home working spaces, annex accommodation for elderly relatives and general house extensions to give people more flexible living space. People are also wanting to improve the functionality of their outdoor spaces."
With urban areas being by far the hardest hit by the virus, will we see an increase in the number of people looking for a home in the countryside?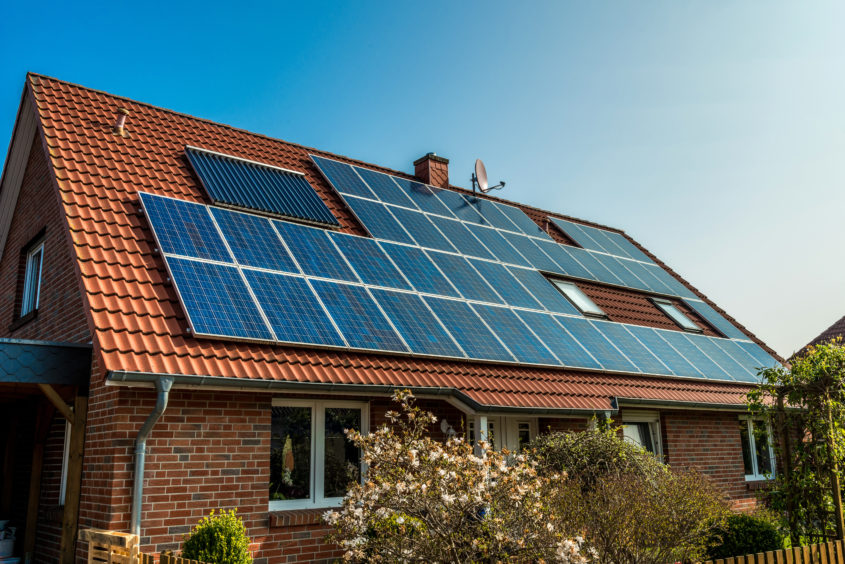 George Lorimer, who leads Galbraith's Fife sales and lettings team, thinks so: "Across the UK as a whole, the average commute time is just under an hour. If more of us are working from home for the majority of the week, commuting distance becomes less of an issue. Previously unconsidered rural properties may now be well worth considering. Rural homes generally offer a lower cost per square foot than homes in suburban areas – certainly compared with the surrounds of St Andrews, the rural home represents great value for money."
The change wrought on society by Covid-19 will change what people look for in a house, George thinks. "The prospect of spending more time at home equals greater running costs.
"A house which offers the potential to reduce our energy consumption, thereby reducing our carbon footprint and cutting our energy bills, will hold significant appeal.
"Houses with solar panels, a ground-source heat pump, or a wind turbine will catch the home-worker's eye in the short to medium-term.
"It may be that in the future we will give more consideration to having a dedicated games room for younger children, converting the loft to a chill-out space for teenagers, or creating an annex for older family members, either as a permanent addition to the home or for occasional use."
Harry Maitland is a director of Savills and deals with residential sales in Fife, Stirling and Tayside. He agrees coronavirus will change what house buyers look for.
"Savills carried out a survey of almost 700 prospective buyers and sellers. For those under 40, outdoor space is now a priority, whereas before proximity to schools and to the office was more important. Those over 50 are still looking to downsize but not to the same degree.
"Up until now people might have one office room in their home at the maximum. Now with a lot of households having both partners working from home, people will want at least two home office rooms in their house.
"People like a space that's set aside for work and isn't just the kitchen table. It may be that we see garden rooms becoming much more popular.
"People may want to make that 30-step commute across the patio to feel like they're at work.
"I also think new urban developments will look a lot harder at how they can incorporate green space into their buildings, with roof gardens and atriums becoming more commonplace."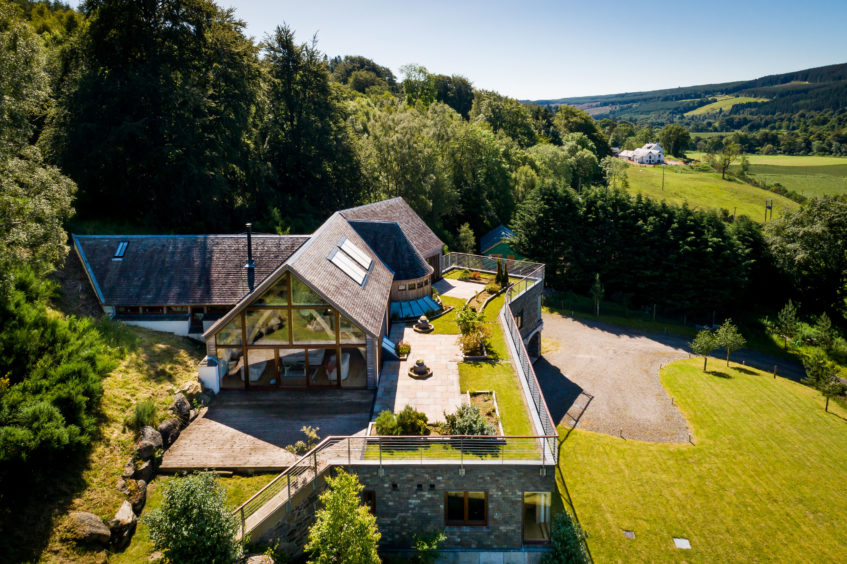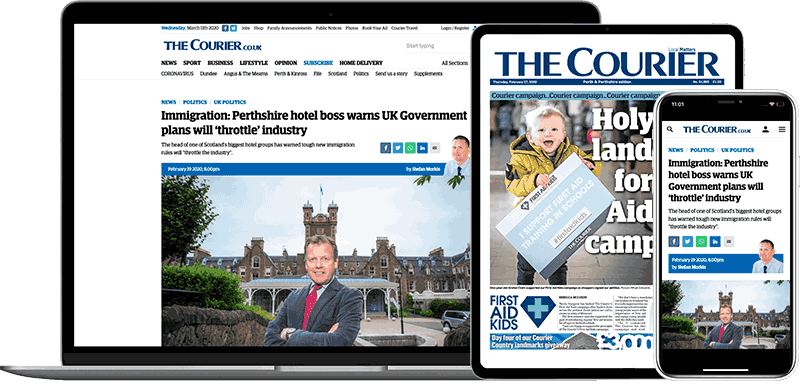 Support The Courier today.
The Courier is committed to delivering quality content to our communities and right now that's more important than ever — which is why our key content is free. However, you can support us and access premium content by subscribing to The Courier from just £5.99 a month. Because Local Matters.
Subscribe