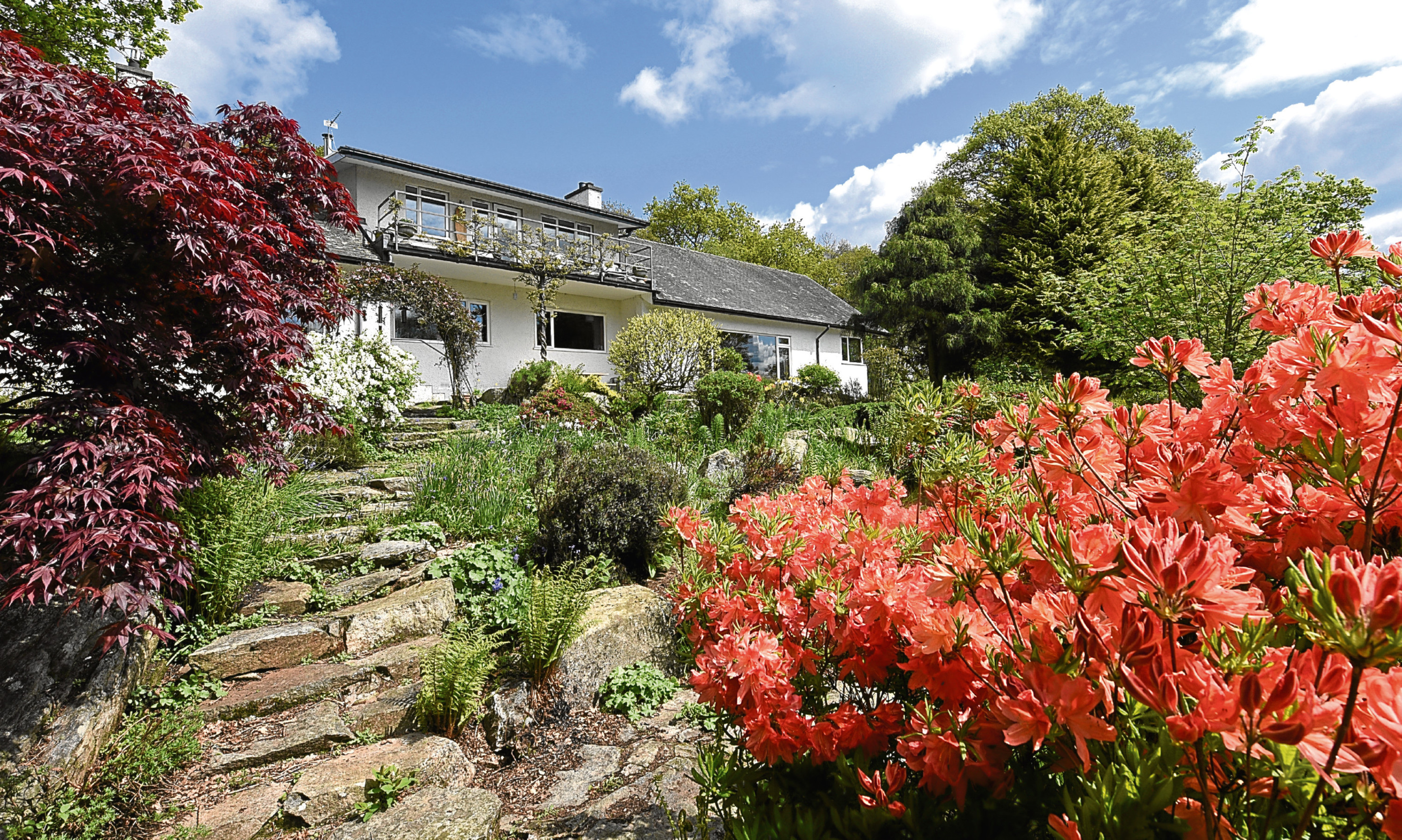 The long flank of Grimmstane eases into view through the ancient trees like a ship emerging out of mist.
It's an apt analogy. Grimmstane, in a rural spot between Blairgowrie and Dunkeld, was built in 1963 by a retired naval architect and is designed to look like a ship.
Jeremy and Sara Scuse have lived there since 1999. The couple bought the property for its woodland setting –it's surrounded by nearly 50 acres of forest and hillside – and to indulge their love of nature.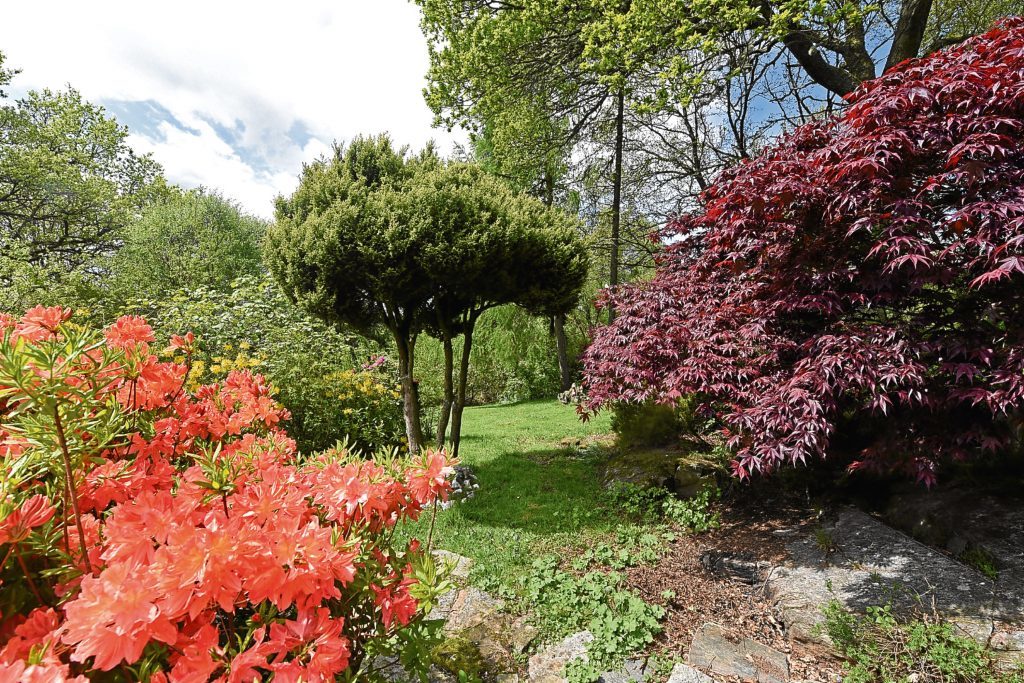 Standing in the kitchen looking out over the beautiful rear garden I see two red squirrels guzzling peanuts from a planter.
As I watch, a third leaps up on a picnic table, gripping a nut in its tiny paws and munching delightedly, heedless of the three humans observing him just a few feet away.
Grimmstane is such a haven for wildlife the SSPCA regularly contact Jeremy and Sara to release animals there.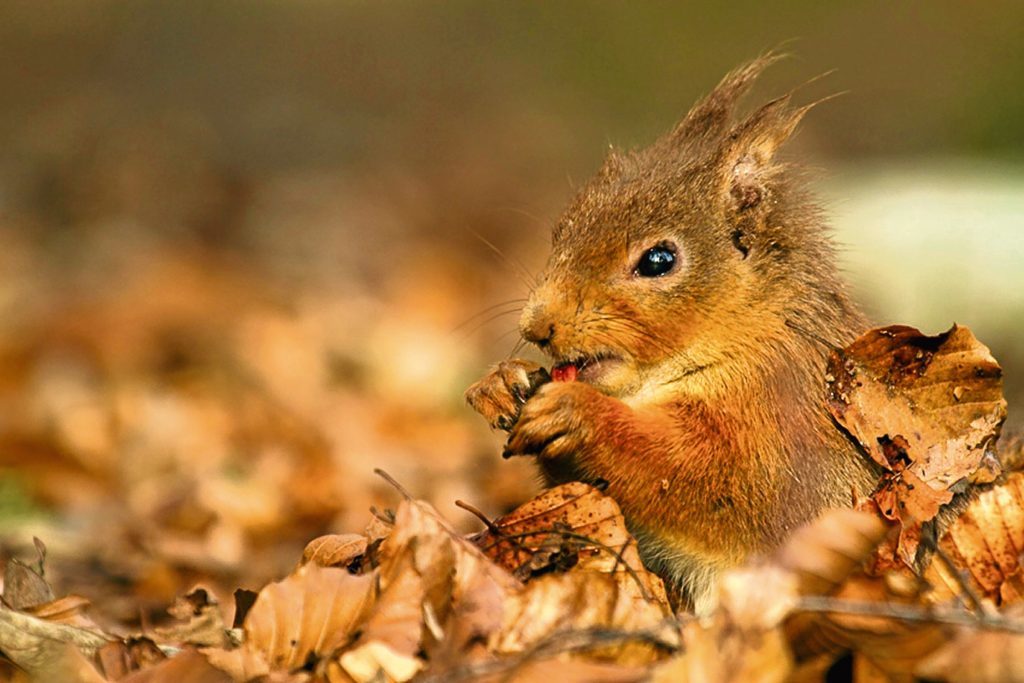 "They bring red squirrel, owls and hedgehogs," Sara explains. "They get a great life here."
The heart of Grimmstane is the enormous kitchen with its warming Aga and dual aspect picture windows.
Next door to this is what's affectionately termed "the snug" but is larger than many living rooms and warmed by a wood burning stove.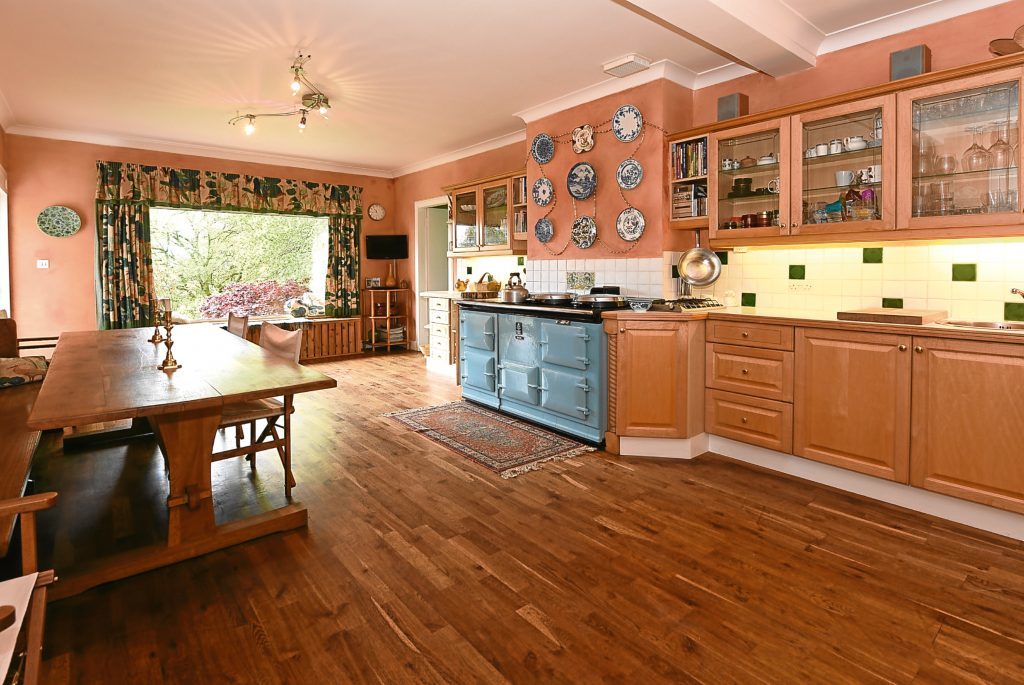 "The naval architect who built the house designed this as the prow of the ship with the bedrooms at the back as the stern," Sara explains. "We removed some of the more questionable nautical nods such as sliding doors and railings."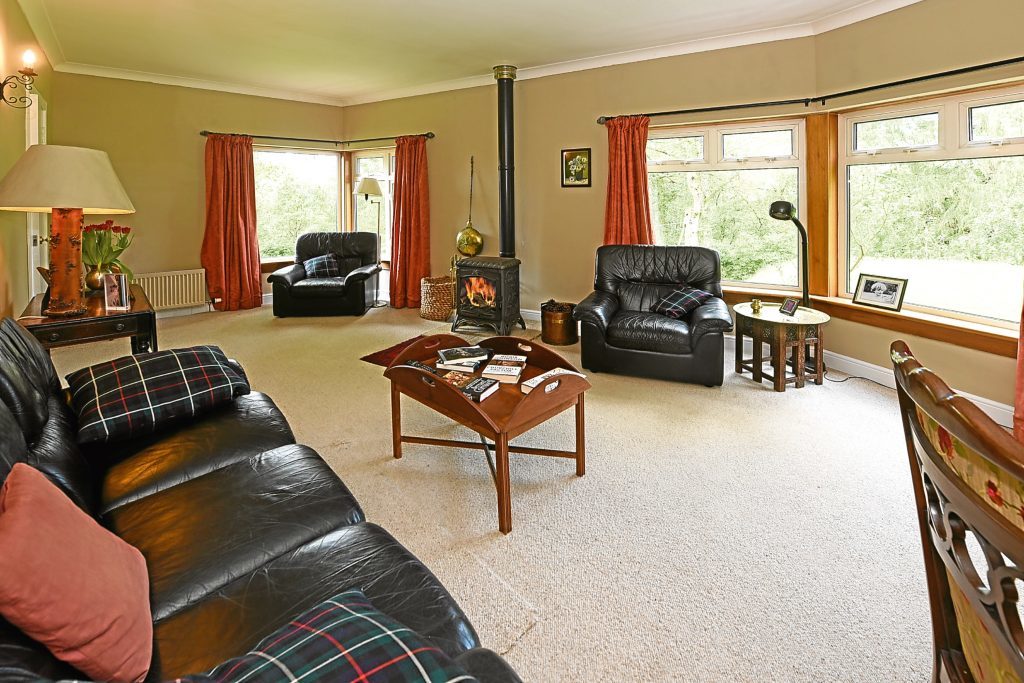 Above these rooms is an en suite master bedroom with a terrace gazing across the woods to Butterstone Loch.
A dining room, drawing room, four more bedrooms and a family bathroom completes the accommodation.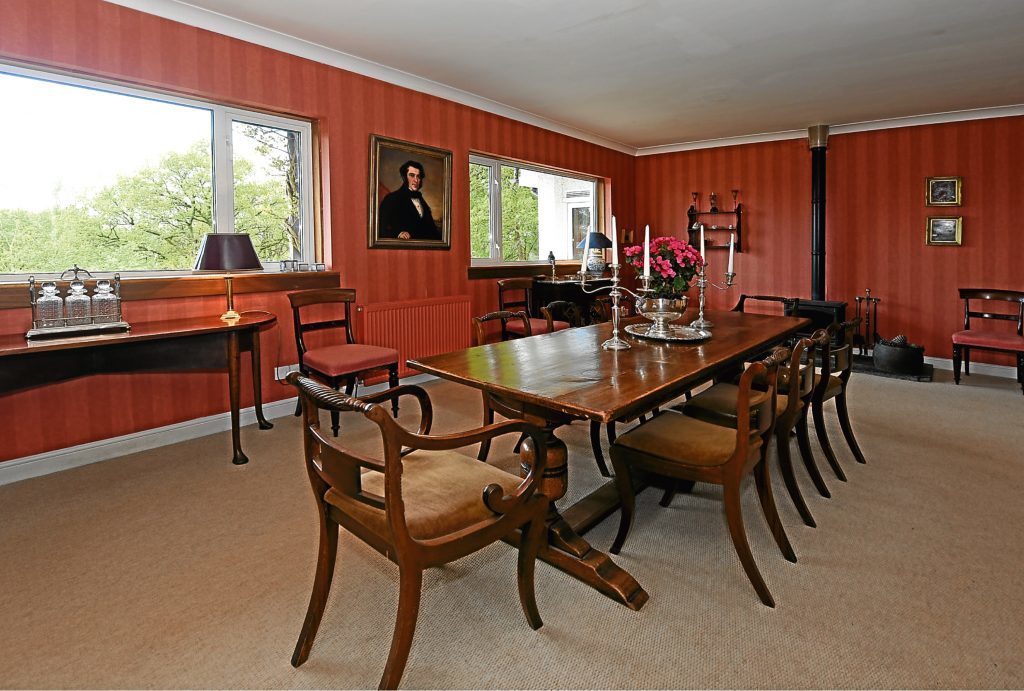 Jeremy's job as a mediator sees him deal with employee disputes all over Scotland. His calm, easygoing demeanour must be a prerequisite for such a job but Jeremy says his home plays a big role.
"It would be a much tougher job if I didn't live here," he says. "Whatever's happened during the day, when I get back here I'm surrounded by woodland and wildlife. Everything's tranquil and it's impossible not to shrug off the cares of the day."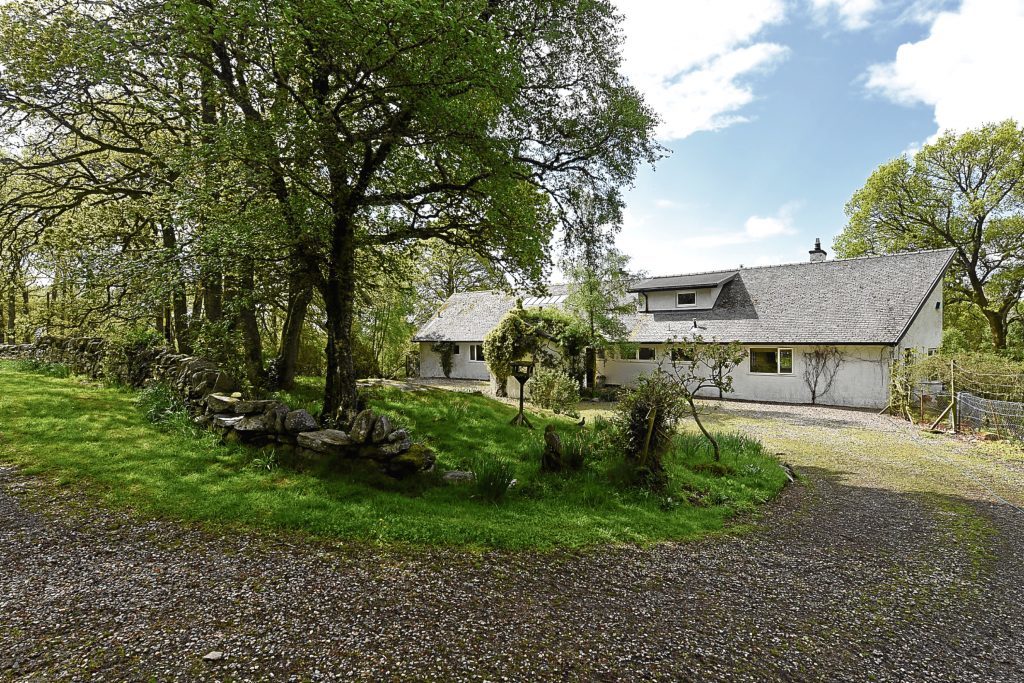 With their two daughters grown up and both living in France the house is now too big for them. The couple spend a chunk of each year there looking after their grandchildren.
"Because of that we want a house we can lock the door on for a month or six weeks without much needing done." explains Sara.
The couple are building a carbon negative house in their remaining woodland. "Carbon negative means it will use less energy than it generates," Jeremy explains.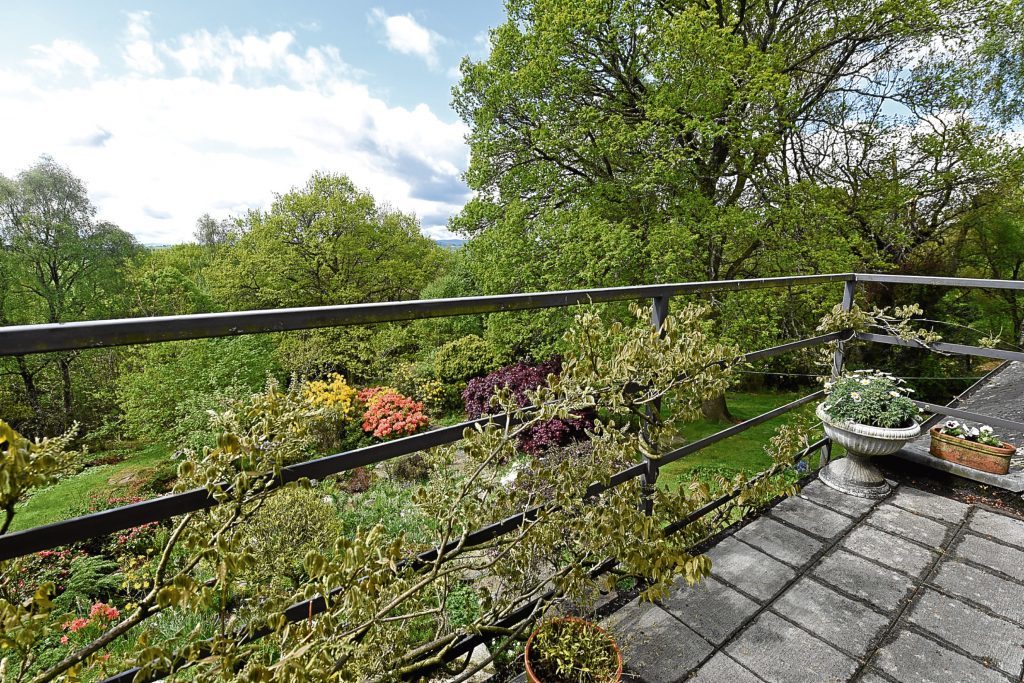 Jeremy and Sara are selling Grimmstane with around seven acres of woodland, although more may be available by negotiation. The remaining 40 acres will surround their new eco home.
"What's great is that it won't be visible at all from Grimmstane," says Jeremy. "Even the track into it should be well screened by trees, so the house with retain its seclusion."
Sara is more worried about her beloved wildlife. "I'm going to make sure the squirrels come with us," she says. "I'll be laying a trail of peanuts."
jmckeown@thecourier.co.uk
Grimmstane is for sale through Rettie for offers over £595,000.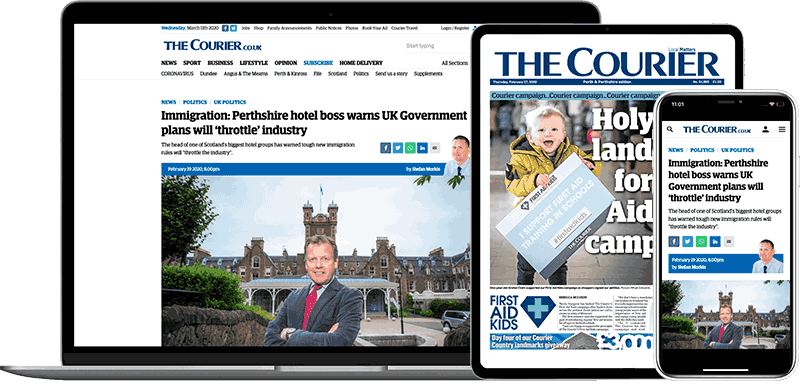 Help support quality local journalism … become a digital subscriber to The Courier
For as little as £5.99 a month you can access all of our content, including Premium articles.
Subscribe