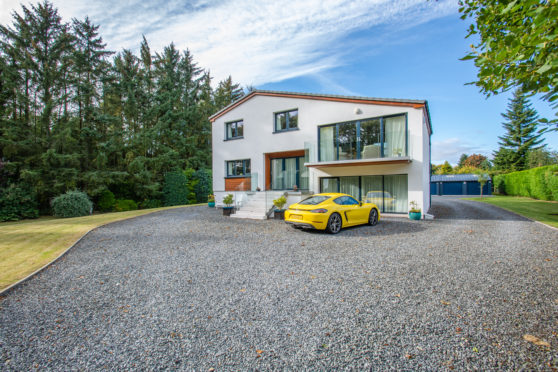 Greenland House is one of those homes that seems to have the best of town and country.
Located on Brucefield Road, a quiet U-shaped lane on the outskirts of Blairgowrie, it's surrounded by woodland and other well-screened houses – yet is an easy walk into the bustling town centre.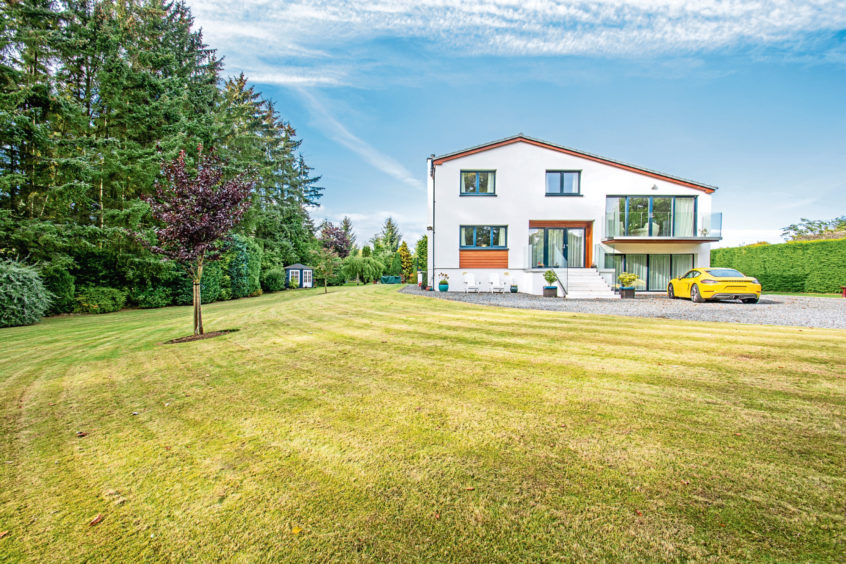 Owner David Adam bought the house around four years ago. The commercial lawyer retired after a career in Aberdeen's oil and gas industry and moved to Blairgowrie from Edzell. He immediately set about transforming the house. "It's barely recognisable from what it was then", he smiles. "The original house dates from around 1980 and we more or less reconstructed it."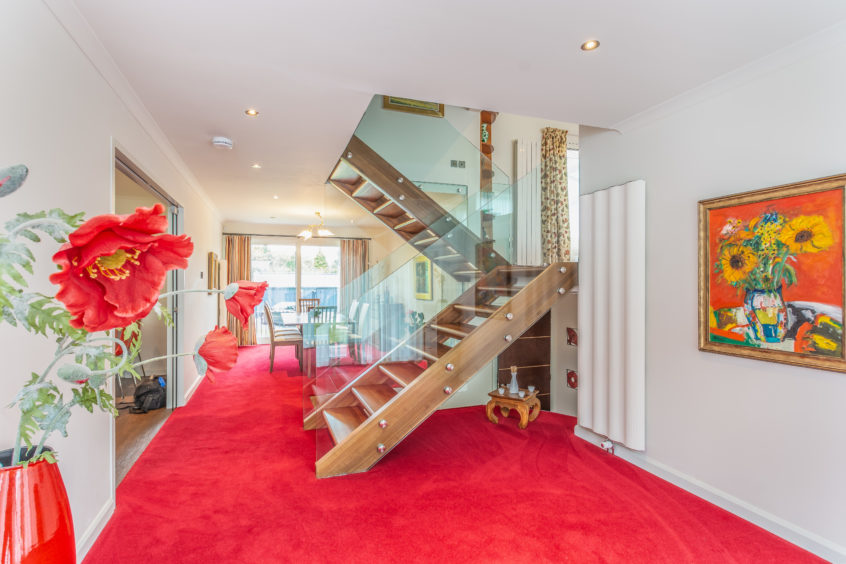 The outside walls were rendered with modern insulation and the external steps were replaced, the new ones framed by modern glass balustrades.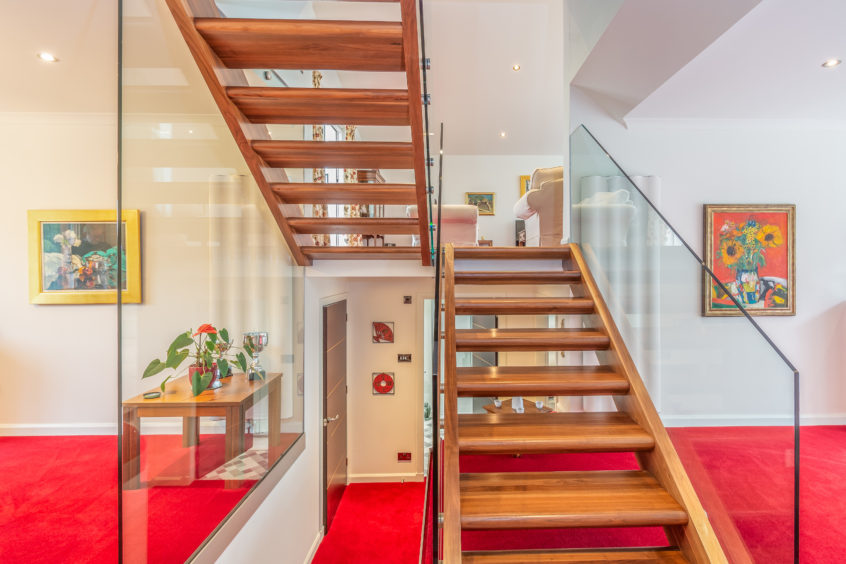 Walls were torn down inside to create open plan living spaces. The staircase was removed and replaced with an open tread walnut staircase.
"We also turned the staircase sideways to create more of a feature and a bigger entrance hall," David continues.
The garage was converted into a master bedroom with dressing area, shower room and single bedroom or study behind it.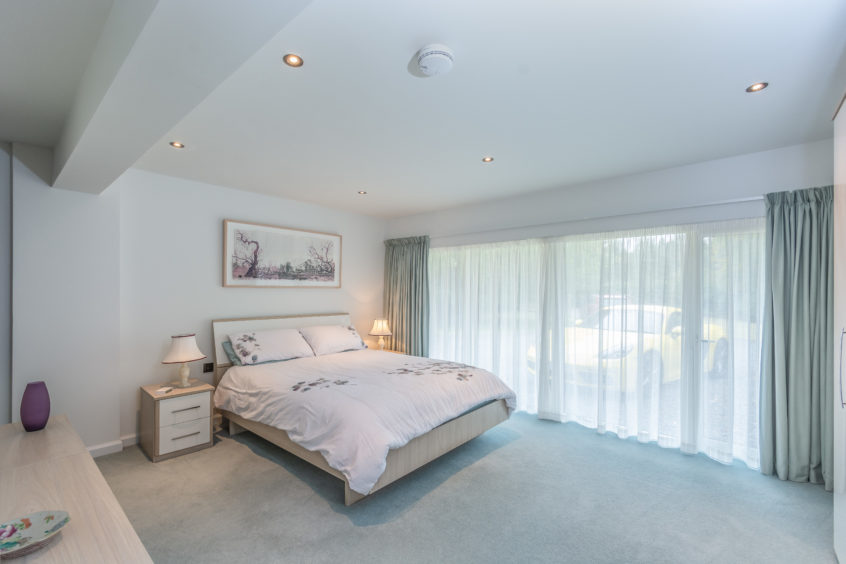 A new triple garage was constructed in the garden which houses David's cherished classic car collection.
The automotive theme continues in the kitchen, which is by Pininfarina.
"Everyone associates them with Ferrari but they're an Italian design house and they also do kitchens," David explains. Sliding glass pocket doors allow cooking noises and smells to be kept within the kitchen.
Up half a flight of stairs is the living room, with living flame gas fire, and an upper level conservatory behind it.
On the top floor are four more bedrooms, one with en suite, and a large bathroom.
"We increased the size of the en suite and made the main bathroom much bigger," says David.
The rear facing conservatory captures the evening sun while the balcony off the living room is a fine spot to enjoy a cup of coffee on a sunny morning.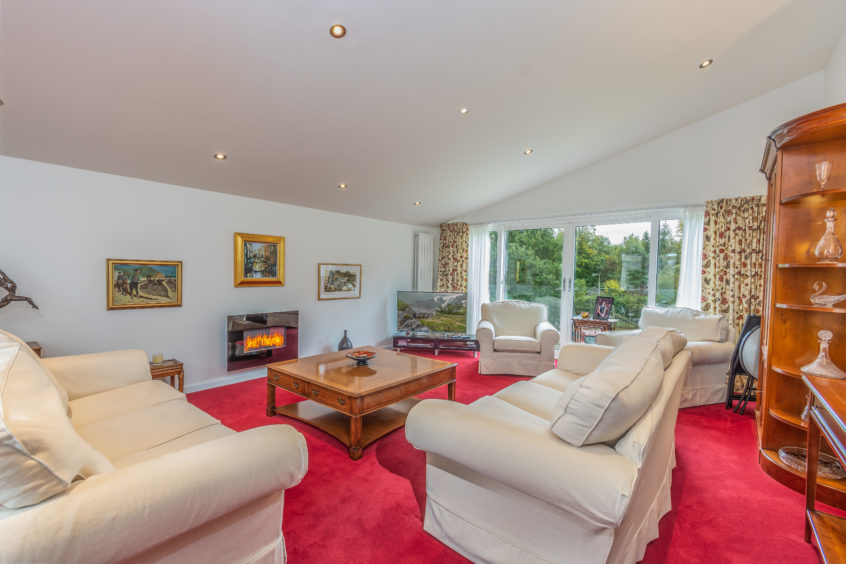 Greenland House's gardens extend to 1.3 acres and have been completely re-landscaped.
In addition to a large parking area and expanse of lawn there's a strip of woodland that provides screening from neighbours and shelter from bad weather.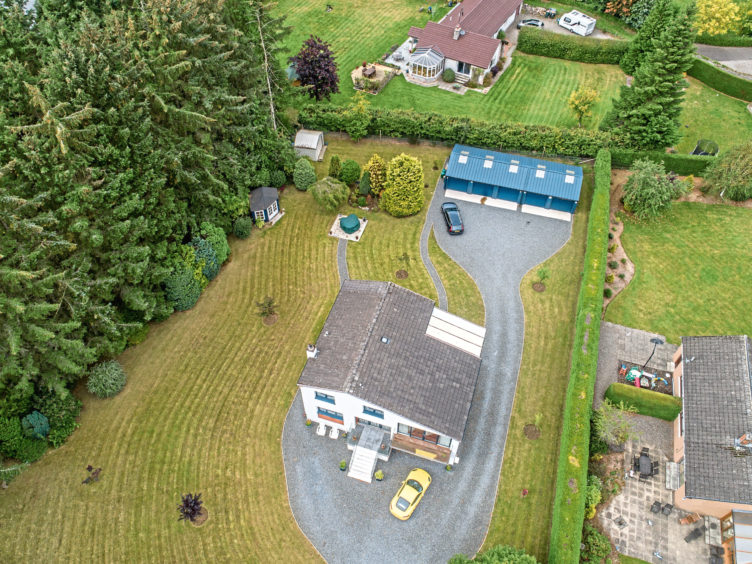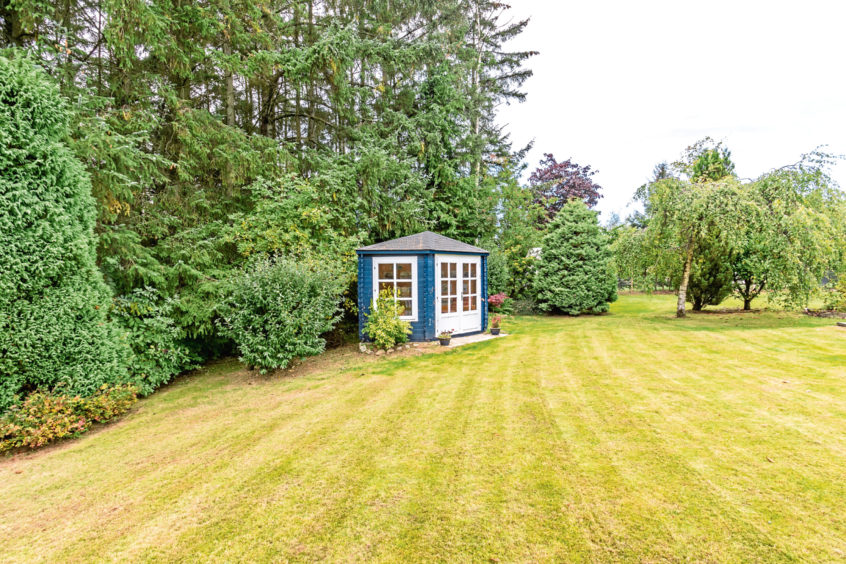 Sadly, David (72) lost his wife around 18 months ago and has decided to sell the house. "Now that it's just me it's far too big," he says. "I'm not sure where I'll go next but it's nice to have an adventure ahead of me."
---
Greenland House, Brucefield Road, Blairgowrie is on sale with Thorntons for o/o £525,000.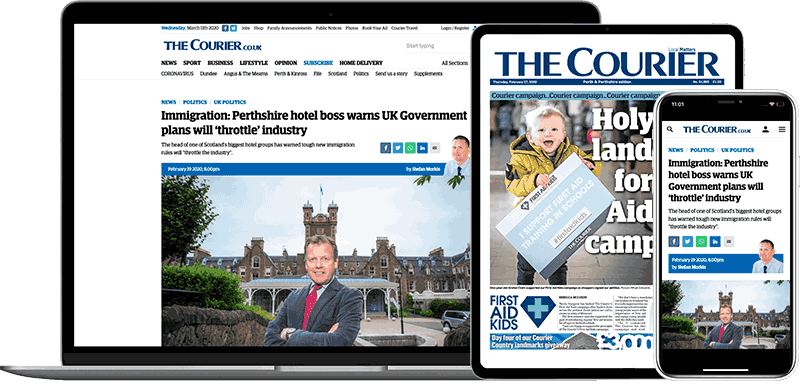 Help support quality local journalism … become a digital subscriber to The Courier
For as little as £5.99 a month you can access all of our content, including Premium articles.
Subscribe