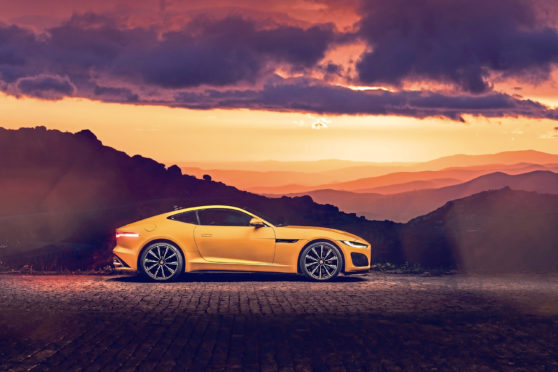 Jaguar's F-Type launched in 2014 and as the spiritual successor of the iconic E-Type had a weight of expectations resting on its shoulders.
With beautifully proportioned, elegant looks, a lightweight chassis and a fantastic driving experience it was as good as we all hoped it would be.
Designed by Scotsman Ian Callum, the F-Type is available as a convertible or hard top. It was given a refresh in 2017 and has just been updated again for 2020.
Its looks have only been mildly fettled with, Jaguar not wanting to risk the car's most obvious asset. Apart from a large I-Pace inspired grille on the front end and restyled lights the changes have been limited to a few tweaks.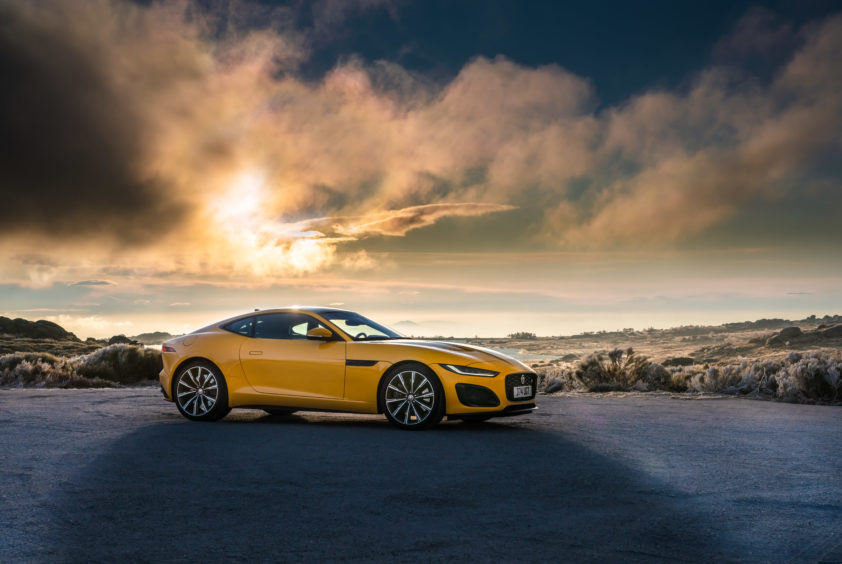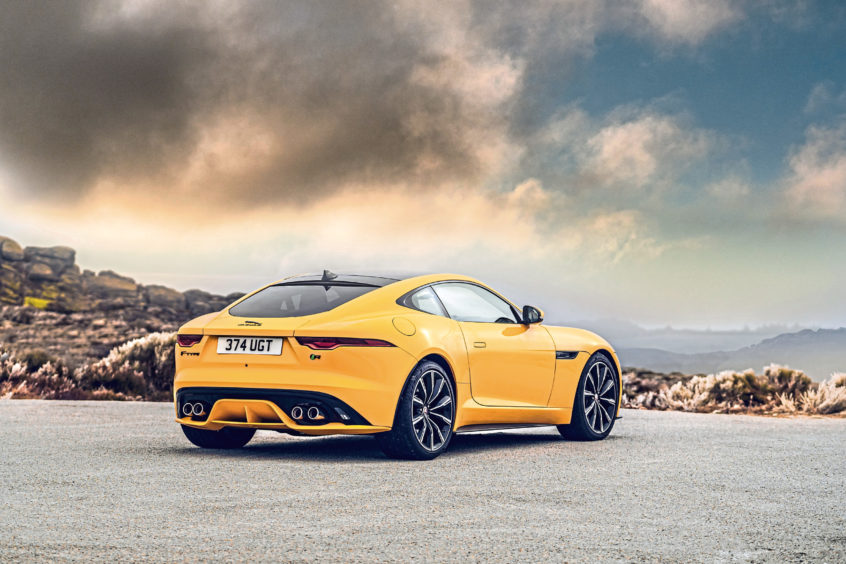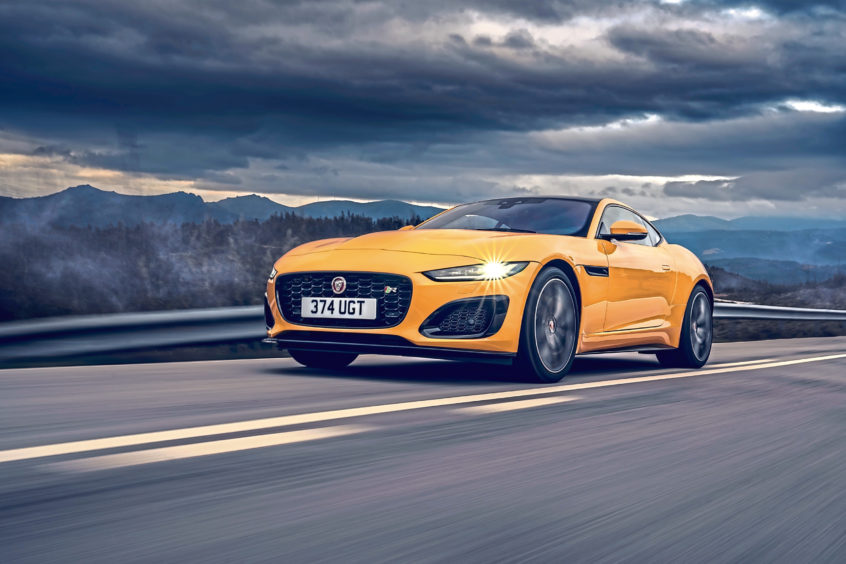 Under the bonnet there's a new engine line up. The old entry level V6 is gone, replaced by a 2.0 litre, turbocharged four cylinder unit that develops 300hp. Above that is a 5.0 litre, 450hp V8 engine and at the top of the range is the F-Type R, with a supercharged 5.0 litre V8 developing 575hp.
The 2.0 litre is rear-wheel drive only and the V8 models can be had with rear-wheel or four-wheel drive.
Jaguar brought all three versions of the latest F-Type coupe up to Scotland last week and I was one of the first journalists to drive one on UK soil.
The 2.0 litre is the cheapest F-Type at just over £54,000 (info below is for this model) and provides as much speed as most people could want or need, completing the 0-62mph sprint in 5.7 seconds. The only disappointment is a somewhat weedy exhaust note.
Into the 575hp R model and it's an absolute beast. It does 0-62 in a supercar-quick 3.7 seconds and tops out at 186mph. On some snowy back roads between Glasgow and Edinburgh I discover that even with four-wheel drive a Scottish winter is not the time or place to explore this car's enormous performance envelope. It also costs £97,000.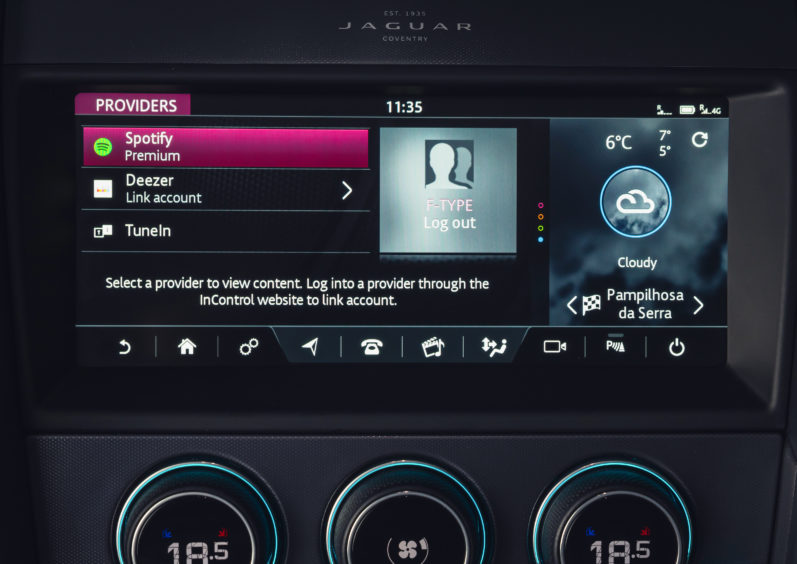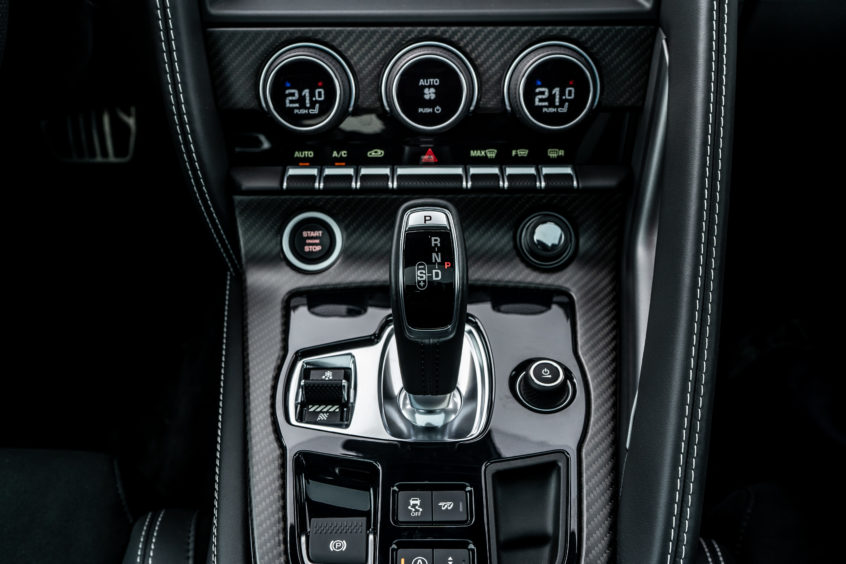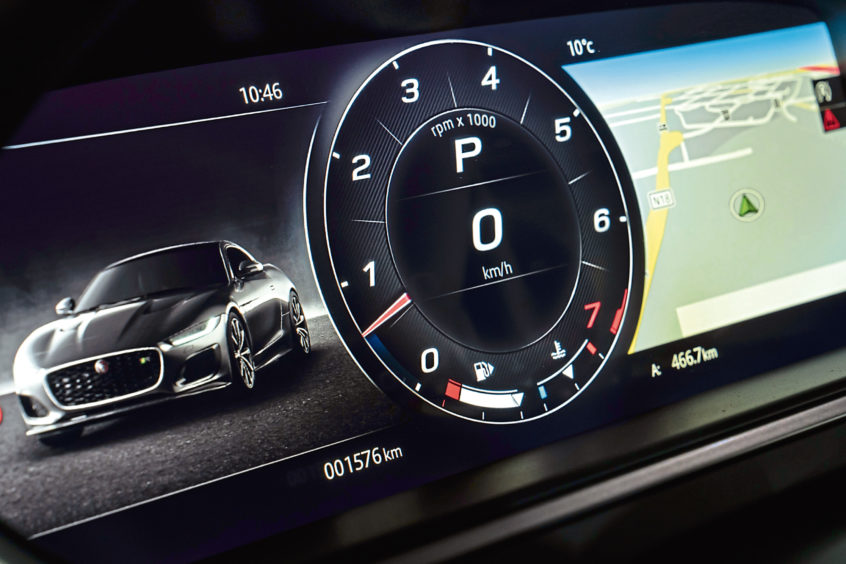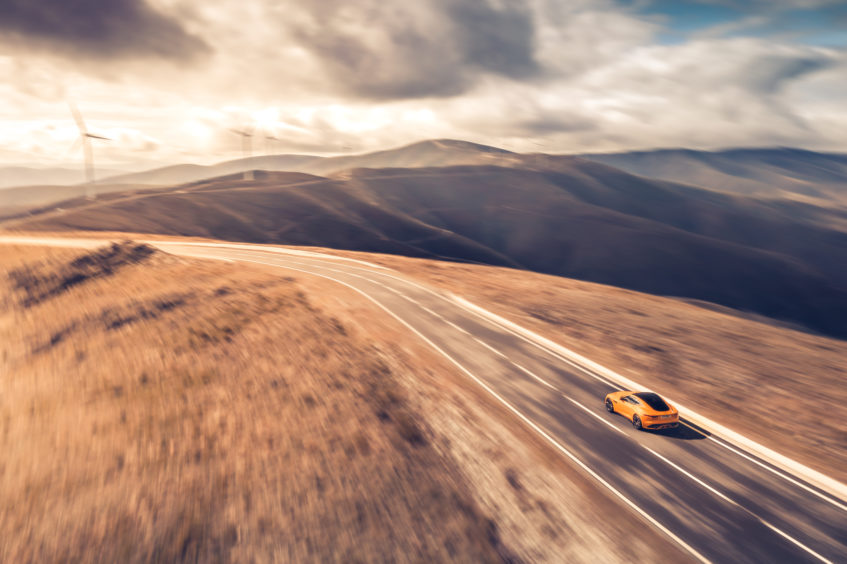 The sweet spot of the range is the 450hp V8, which costs from around £70,000. It sprints to 62mph in 4.7 seconds accompanied with a glorious yowl from engine and tailpipes. Joyous.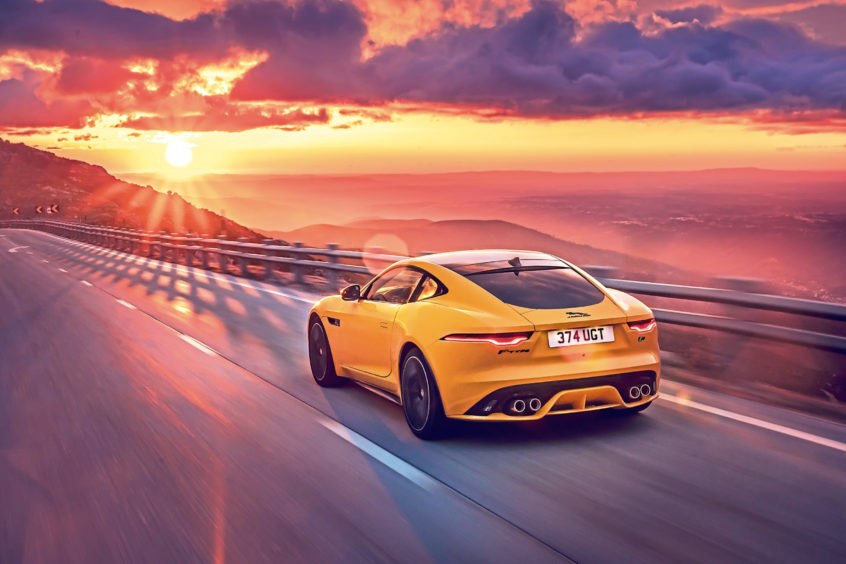 I drove both two and four-wheel drive versions of the F-Type. In dry weather you'd be hard pressed to spot the difference but on a snowy day I had much more confidence in the all-wheel drive models.
These versions are cars you can use year-round in any weather. Which is what I would do if I was lucky enough to own an F-Type.
---
Price:
£54,060
0-62mph:
5.7 seconds
Top speed:
155mph
Economy:
29.9mpg
CO2 emissions:
220g/km