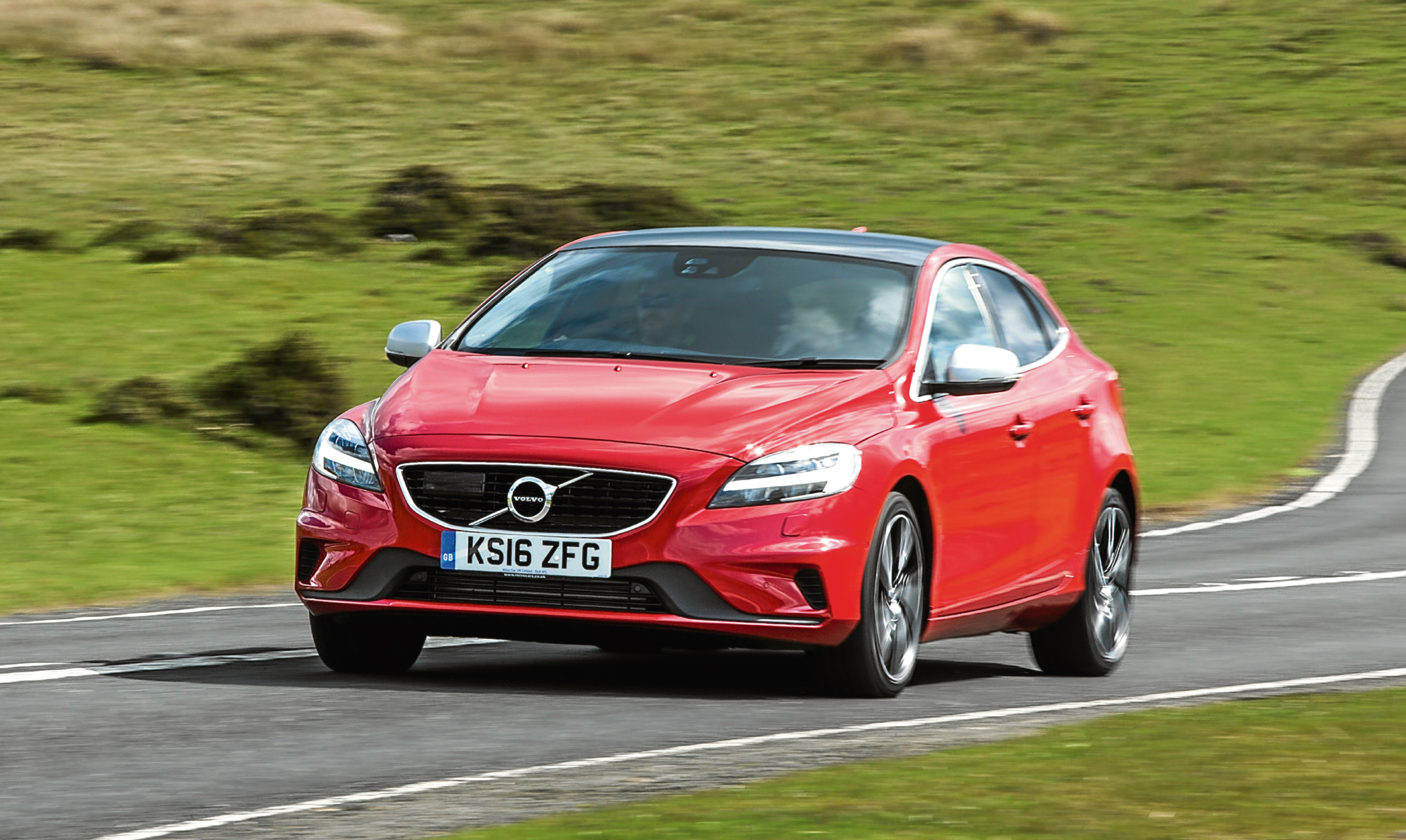 Remember the days of old when Volvo had all the style and street cred of Matalan?
Those days are long gone. In 2016, the Swedish car maker has some of the best looking models in the mainstream car market.
One of its latest additions is the revised V40. It's aimed at buyers who want something more distinctive and upmarket than a Volkswagen Golf but not as showy as a BMW 1 Series or Audi A3.
When it comes to style it certainly succeeds. The hatchback V40 is a very pretty car – especially in bold colours – but doesn't have the flashy image of similar upmarket rivals.
This 2016 refresh takes cues from more expensive Volvo models such as the fantastic XC90, including the distinctive "Thor's hammer" headlights.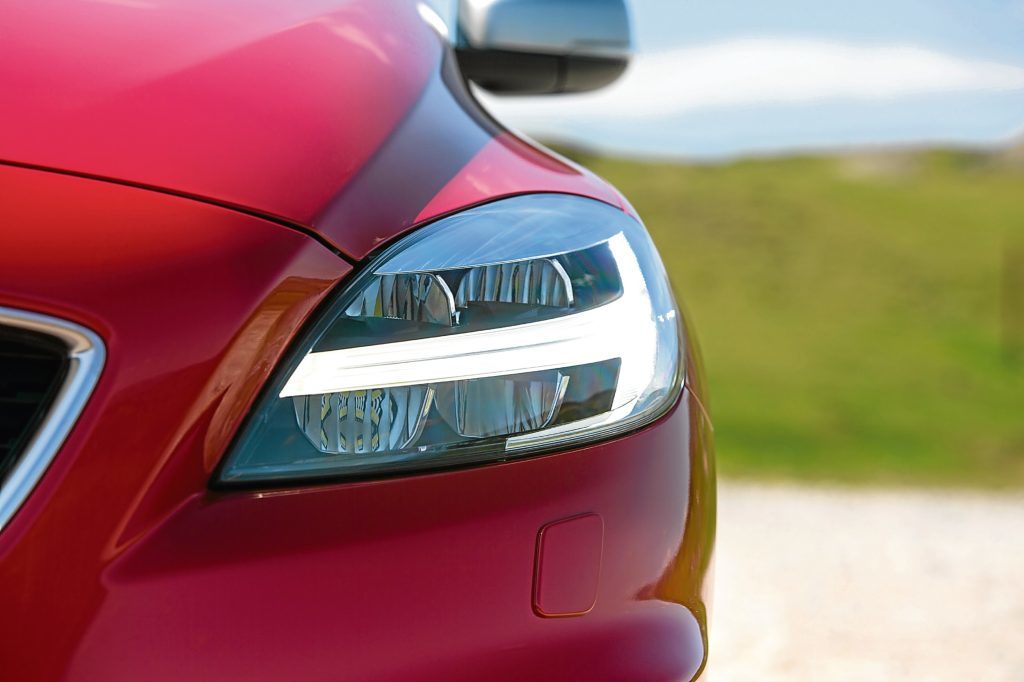 The engine options are badged as the T2, T3 and T5 petrols plus D2, D3 and D4 diesels.
Trim levels changed with the 2016 update. Before, buyers had a choice of ES, SE and SE Lux, R-Design and R-Design Lux, but now they're given Momentum, Inscription, R-Design and R-Design Pro.
I drove the entry level Momentum D2 diesel, likely to be the biggest seller in the UK. The V40 range starts at £20,255 and my model (with sat nav added) weighed in at £22,855.
With just 120bhp on tap the D2 isn't going to be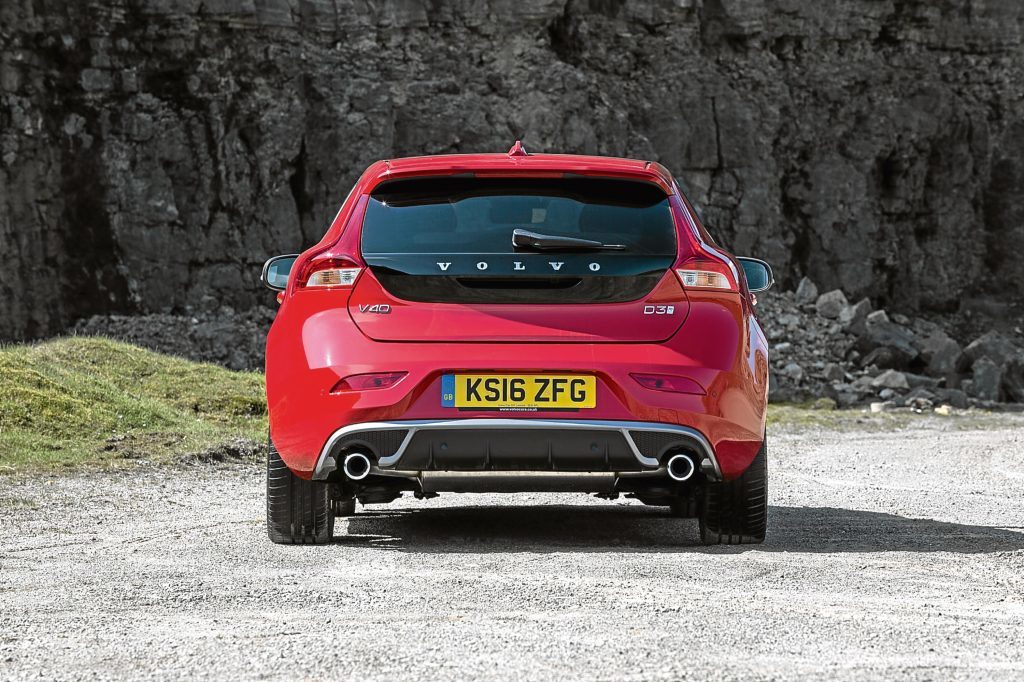 at hot hatches in a drag race but it's smooth and pulls willingly.
It'll do 0-62mph in 10.5 seconds, which is quick enough, and fuel economy is excellent at 84.1mpg, with CO2 emissions an equally impressive 89g/km.
Boxy looks may be gone but old Volvos and new Volvos have one thing in common: they are among the safest cars in the world. When the V40 was first launched in 2012 it scored a near-perfect 98% in the Euro NCAP test, making it the safest family car on the market.
Out of all the many cars that have been launched since then only one has gained a better safety rating and that's another Volvo – the XC90.
All V40s get bonnet airbags and an autonomous emergency braking system that hits the brakes if the car detects a collision is imminent.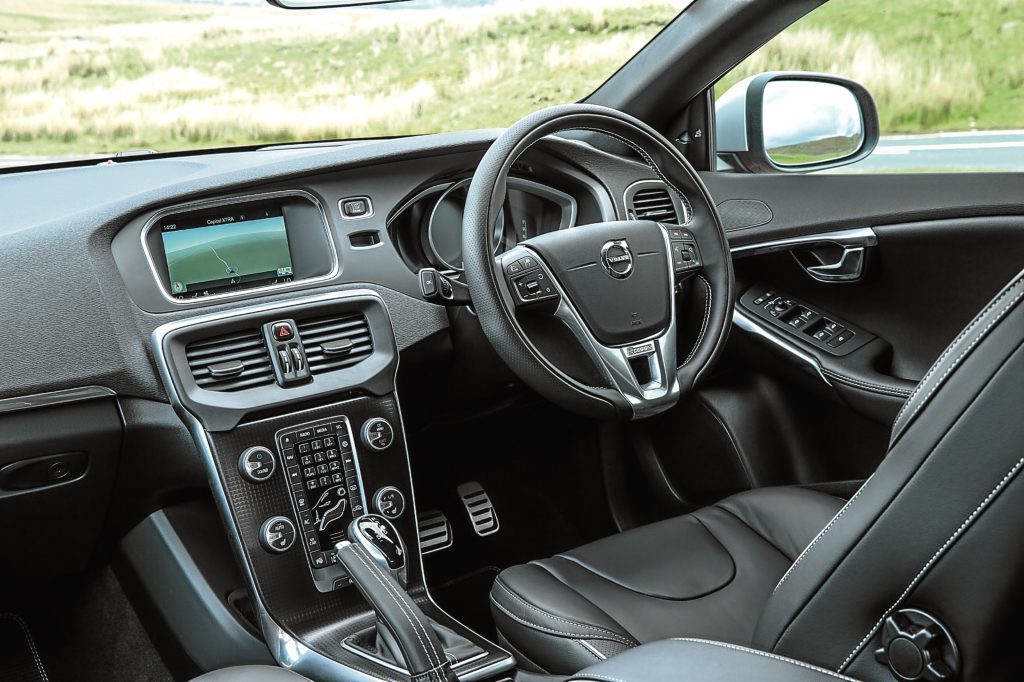 Volvo used to own Ford and the V40 sits on the same chassis as the current Focus. That's a very good thing, given the Focus is a terrific driver's car.
The V40 inherits many of these traits. That supple chassis makes for a fine blend of comfortable ride and entertaining handling.
There's more good news inside, where the V40 enjoys Volvo's usual high level of quality. The seats are extremely comfortable , there's a neat "floating" centre console with useful storage space behind and everything feels very well put together.
Compared to other cars of this ilk there's quite an array of buttons. You soon get used to which one does what but rivals have created more user friendly systems.
Rear legroom is okay, headroom a bit pinched. It's fine for small to average adults but if room in the back is key there are more spacious cars in this sector.
The boot, too, isn't huge at 335 litres – a VW Golf enjoys 380 litres. That's the price you pay for the stylish teardrop rear end I suppose. So while it's not the last word in practicality, it may well be roomy enough for most owners.
What it has in its favour is wonderfully understated style, a high quality interior, fantastic fuel economy, a polished ride and entertaining handling.
And, while you will hopefully never need to put it to the test, it's comforting to know you're in one of the safest cars in the world.
Vital stats:
Price:
£22,855
0-62mph:
10.5 seconds
Top speed:
118mph
Economy:
84.1mpg
CO2 emissions:
89g/km