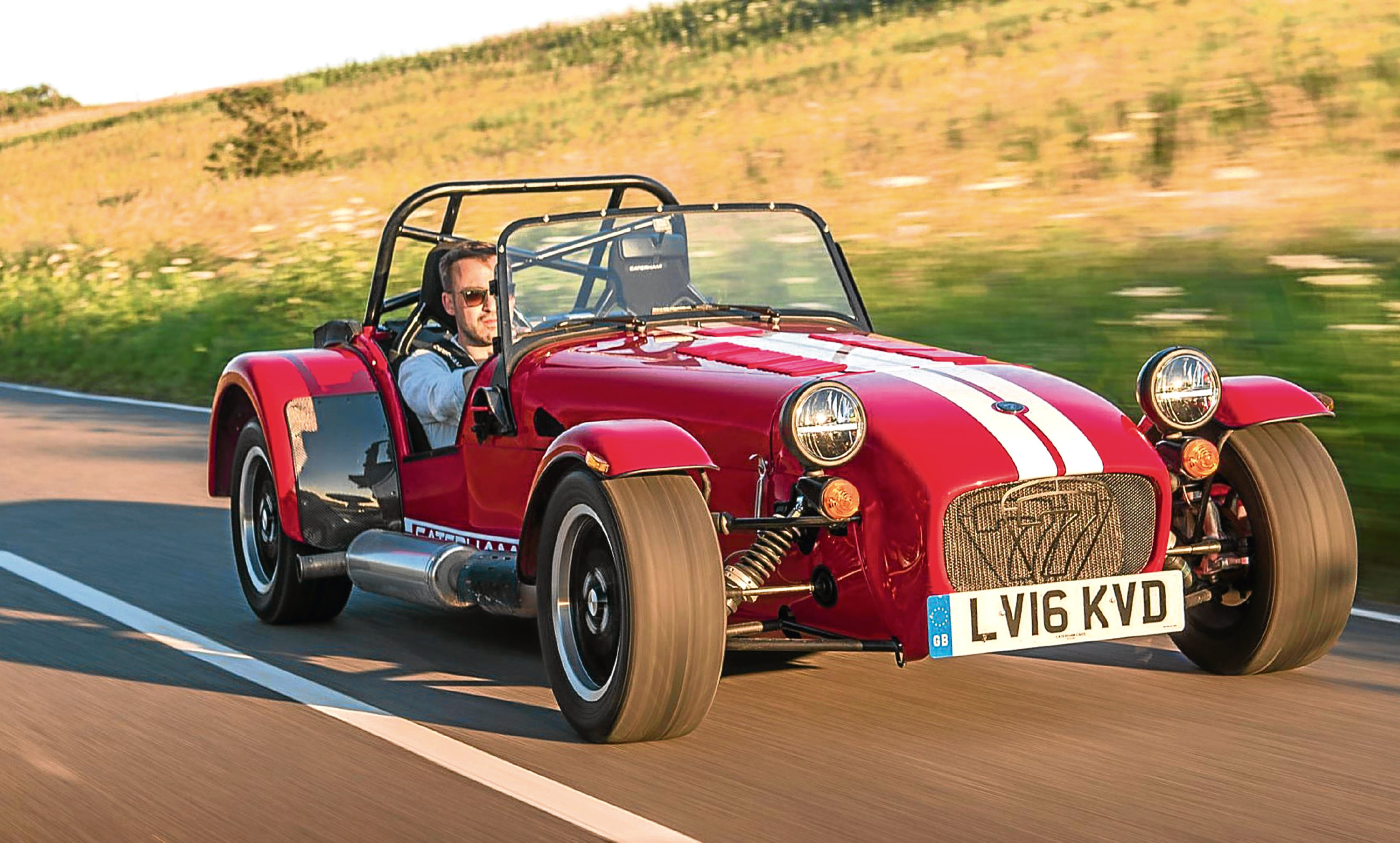 Caterham has introduced an all-new car to its famous Seven range – the 310.
Designed as a middle ground between incredible performance and impressive handling, the 310 sits above the popular Seven 270.
Priced from £24,995, the Seven 310 features a reworked Sigma engine that produces 152bhp. The additional performance was added quite by accident, when a 270 was upgraded to compete in the Supersport racing category as opposed to the Tracksport.
High-performance camshafts were fitted to the engine and the entire unit had its mapping revised, which enabled it to produce the extra power.
The 310 is also the first car in the Seven range to come fitted with LED headlamps.
Existing 270 owners can have their cars upgraded to 310 specification for £1,495.
Simon Lambert, chief motorsport and technical officer for Caterham Cars, said: "It's entirely fitting that the Seven 310, which we feel perfectly synchronises power and handling, has come out of the motorsport engineering process.
"This car will be genuinely loved by Caterham enthusiasts, but will also convert car fans in general who understand that creating a genuinely fun driving experience is not about simply adding more and more power; that often, less is more."
The Caterham Seven 310 is available to order now, with the first cars arriving in early 2017.
Meanwhile, Tesla CEO Elon Musk has confirmed that the electric car brand will build a minibus based on the Model X SUV, as well as a fourth passenger car dubbed the Model Y.
Musk took to Twitter to confirm that the minibus would use the Model X platform. "The Tesla minibus will be built on a Model X chassis," he wrote. "People density potential is surprisingly high".
The news comes just two weeks after the electric car manufacturer unveiled the second part of its 'master plan', which included the introduction of a truck and "high passenger-density urban transport" into the range.