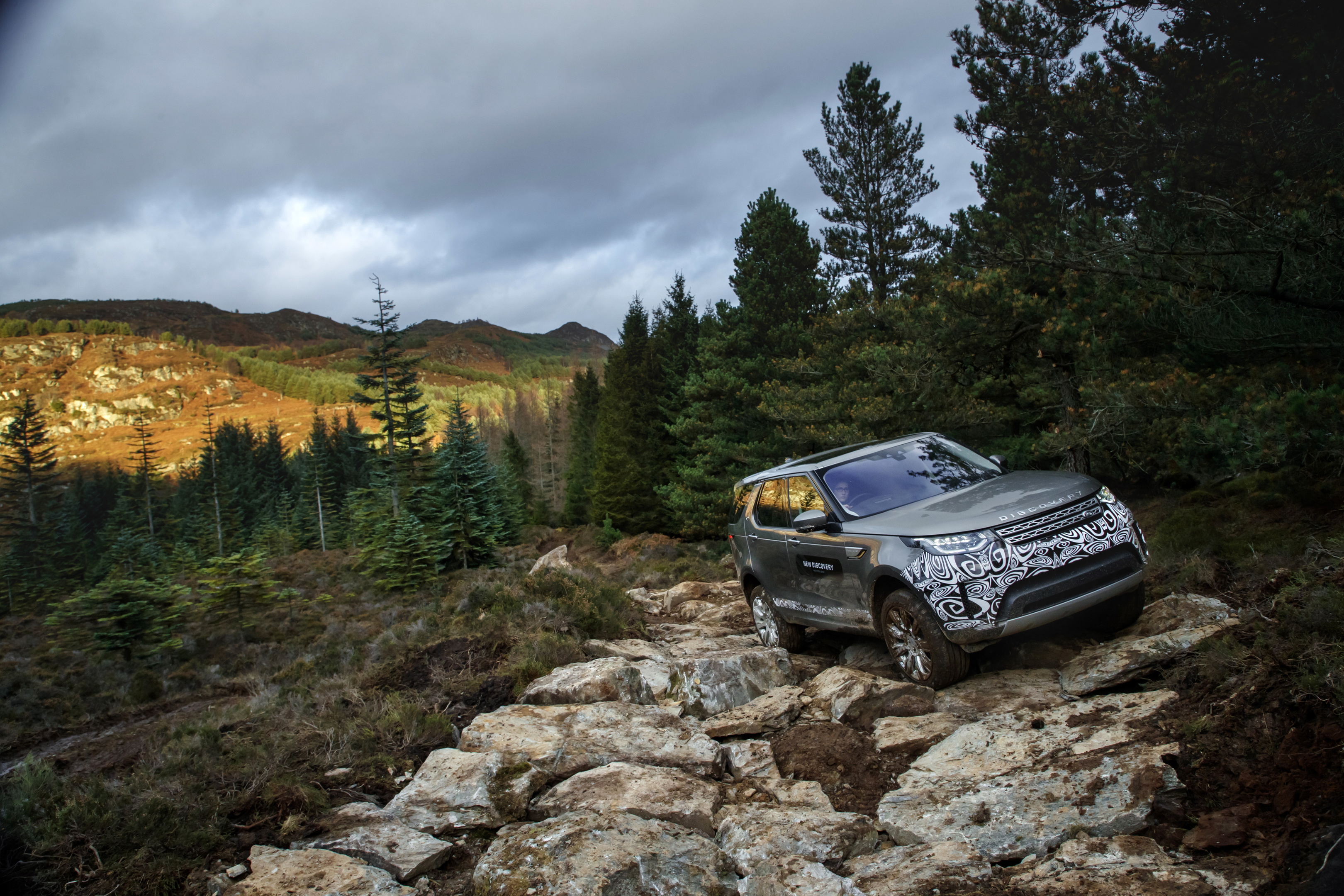 With the Discovery 5 due for launch in March Land Rover invited The Courier to test a pre-production prototype in the wilderness of  the Blair Atholl Estate.
You'll have to excuse the weird swirly lines around the Discovery 5. Although it's virtually the finished article this car is technically still a prototype and Land Rover is being coy about any bits that might still receive a bit of tinkering ahead of its launch.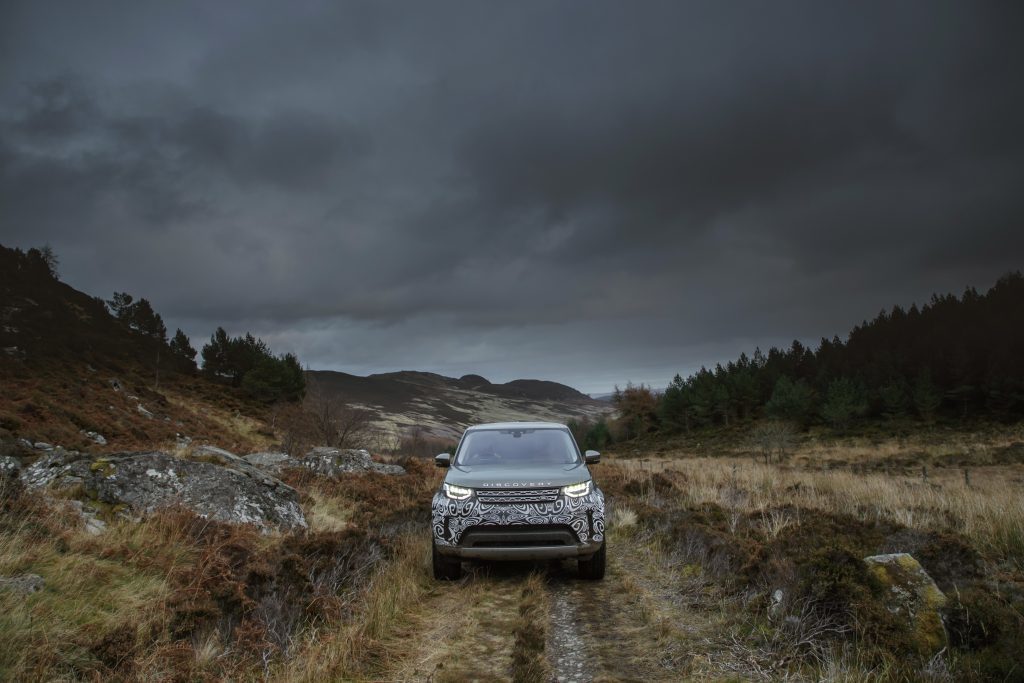 It won't be on sale until March but Land Rover invited me to test drive a prototype Discovery 5 off road near Dunkeld.
We weren't allowed anywhere near tarmac – the test was purely to showcase its mud-plugging prowess – so a full road test will have to wait until Courier Motoring gets it grubby mitts on the finished version, which will cost from £43,495.
Its styling has split opinion. I had friends and family weighing in with thoughts divided fairly evenly between those who thought it was bulbous and ugly and those who liked its modernised lines.
It must be remembered that the Discovery 4 was disliked by many when it was first launched but over time it won over most of its detractors.
For what it's worth I think the Discovery is good looking, if a touch too similar to its little brother the Discovery Sport.
But what matters is how it goes. Unlike many of its rivals, Land Rover takes the business of off roading seriously and the model is prodigiously talented even by the high bar set by its predecessor.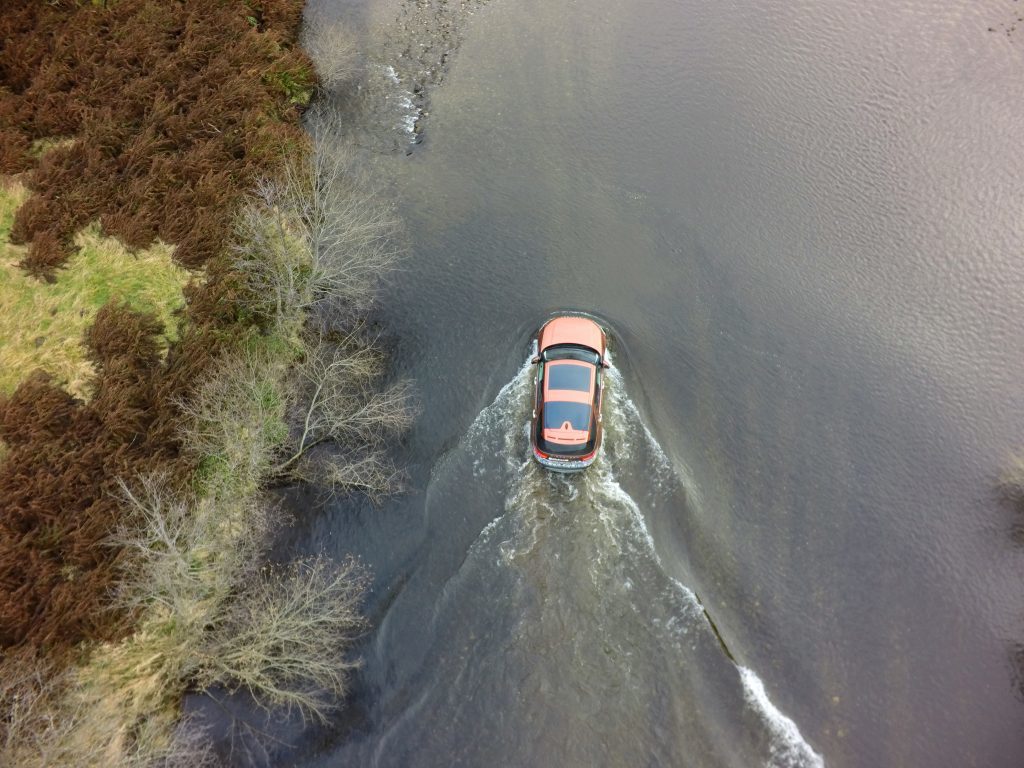 I spent an afternoon driving through some of the toughest off road trails in Blair Atholl Estate's 150,000 acres and 100-plus miles of tracks.
The new Discovery is nearly 500kgs lighter than the car it replaces. That's an astonishing weight saving and it makes itself felt as the new model feels much more nimble and agile.
Fuel consumption is almost 40mpg, a strong improvement and due largely to the weight saving and partly due to the more streamlined shape.
The wheelbase is 38mm longer, meaning there's more room inside. Land Rover says six foot tall adults can comfortably sit behind one another in rows one, two and three and it certainly feels enormous.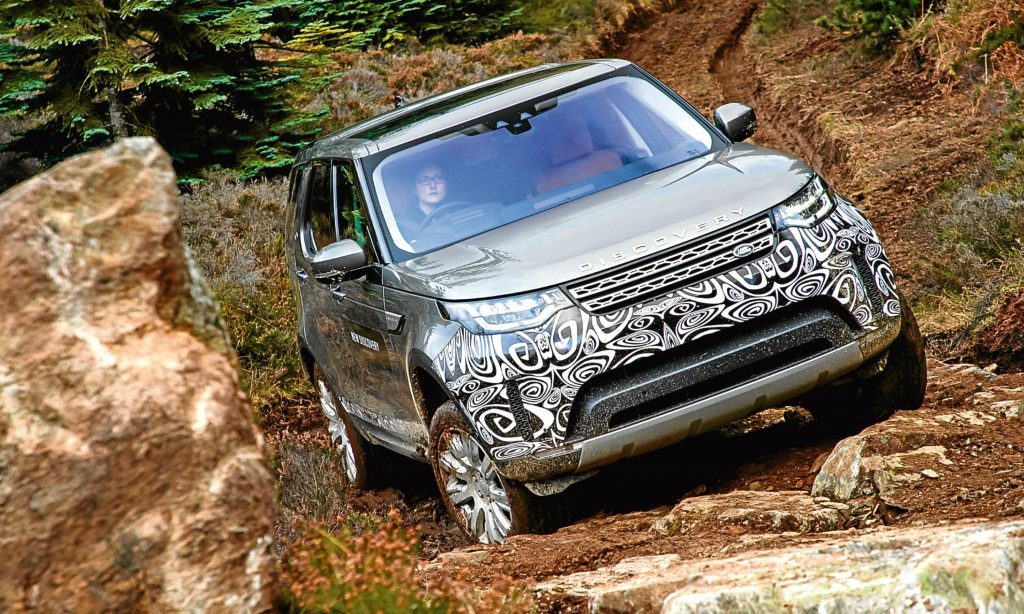 Cabin quality is high, with technology borrowed from sister company Jaguar. Cleverly, all the plush leather and wood is at eye level, with hard-wearing plastics down by your ankles, where things are more likely to get muddy. Even the carpet has been chosen for its special weave which makes mud easy to brush out.
The range opens with Jaguar Land Rover's 236bhp two-litre diesel and there are three-litre litre V6 diesel and petrol options, both of which I drove.
There's something slightly strange about being in such an upmarket environment while bouncing over rocks and splashing through pools.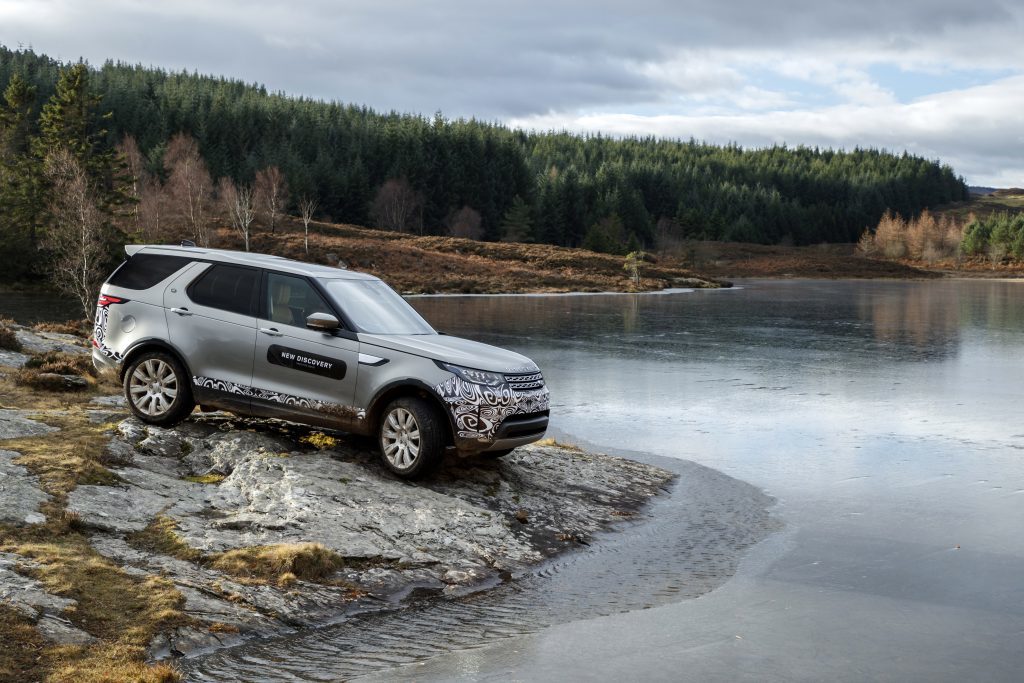 However, the Discovery 5 is magnificent off road. Its already impressive wading depth has been increased by 200mm and it can now drive through 90cm of water. It's capable of going deeper, a Land Rover engineer explains but if you didn't chuck some bags of cement in the boot the rear end could start to float.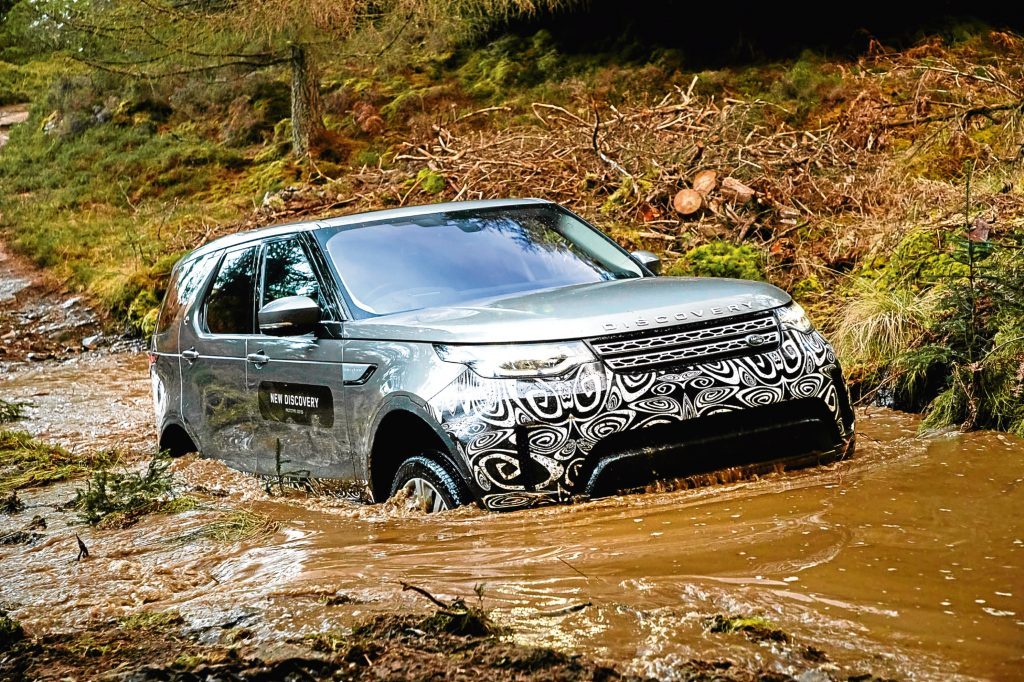 Clever electronics mean each wheel is constantly seeking grip all the time. Normally you need a run up if you want to scale a steep, muddy hill but it just crawled doggedly up, seemingly finding grip from nowhere.
We tackled a long boulder field with rocks half the height of a man. One of Land Rover's off road instructors stood outside the car showing me which way to point the wheels and the Discovery scrambled down these huge obstacles and then back up again with no complaints, a feat very few off roaders could match.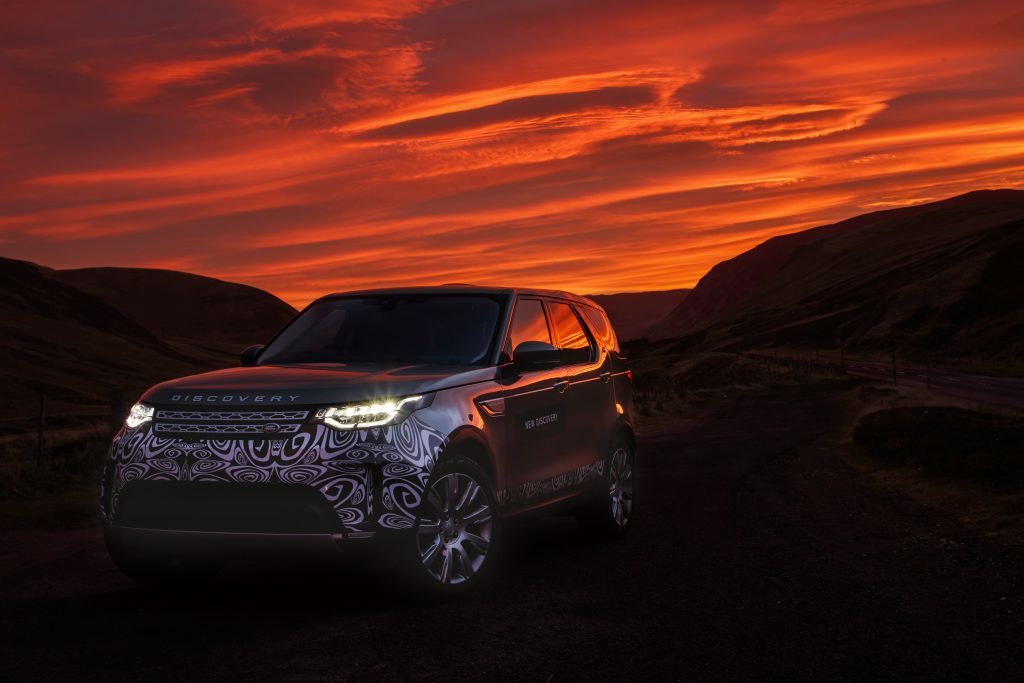 If it drives as well on road as it does off Land Rover, will have a winner on its hands.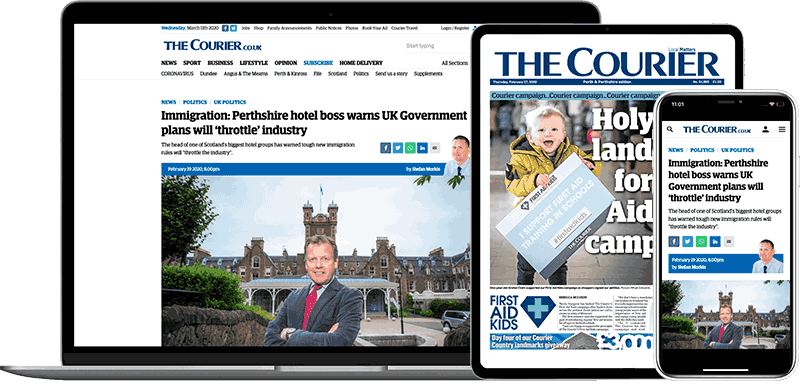 Help support quality local journalism … become a digital subscriber to The Courier
For as little as £5.99 a month you can access all of our content, including Premium articles.
Subscribe