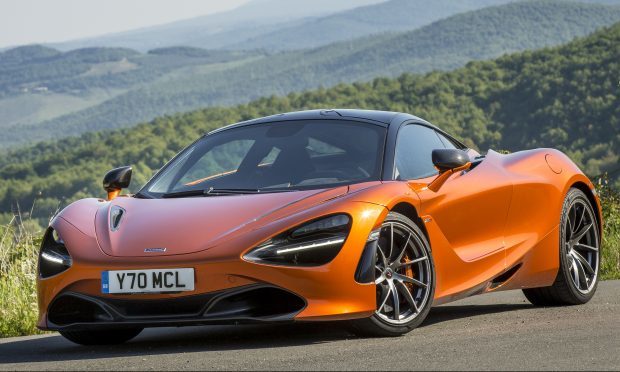 On a long, straight quiet stretch of country road between Dunfermline and Kincardine I emerge from a bend in my McLaren 720S and bury the throttle.
The V8 engine emits a glorious roar overlaid by the urgent whoosh of its twin-turbochargers.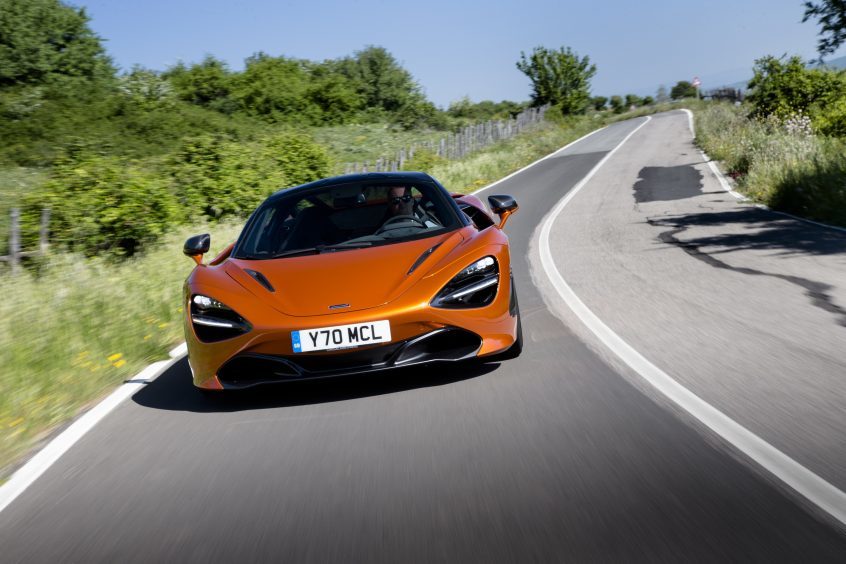 All 710bhp are deployed through the rear wheels and we surge towards the horizon so quickly it feels almost like teleportation. Less than three secons later we're doing 60mph and, being on a public road, at that point it's time to ease off the throttle.
Successor to the 650S, it's the first time McLaren has replaced a model since the British company started making road cars in 2010. The 720S (its name refers to its power in the more modern, EU PS, which is slightly different to our old fashioned bhp) is a British designed-and-built supercar powered by a 4.0 litre, twin turbo V8 engine housed within a carbon fibre chassis.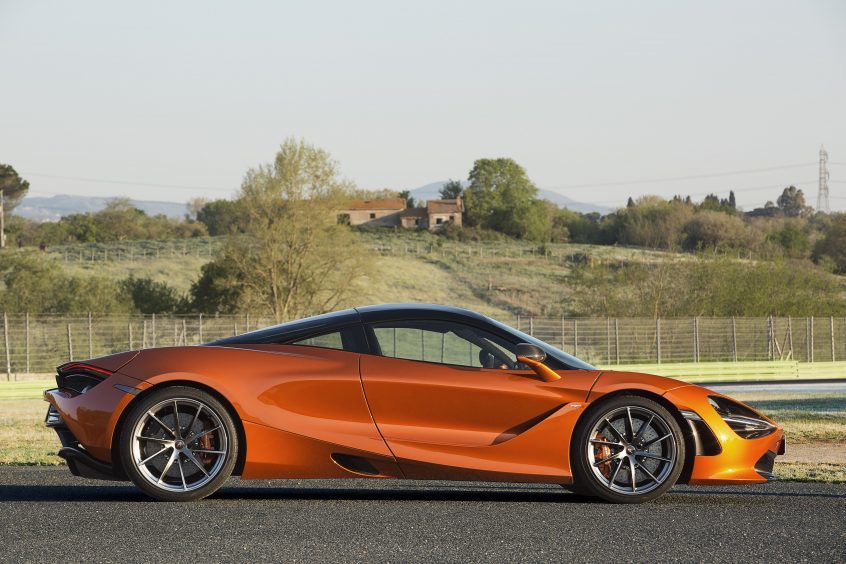 It is, as you might expect, reasonably speedy. Zero to 60mph takes just 2.8 seconds, it can reach 125mph in 7.4 seconds and top speed is 212mph.
It's also more than a little easy on the eye. Beautiful, elegant lines are complimented by dihedral doors that sweep forward and up when you open them.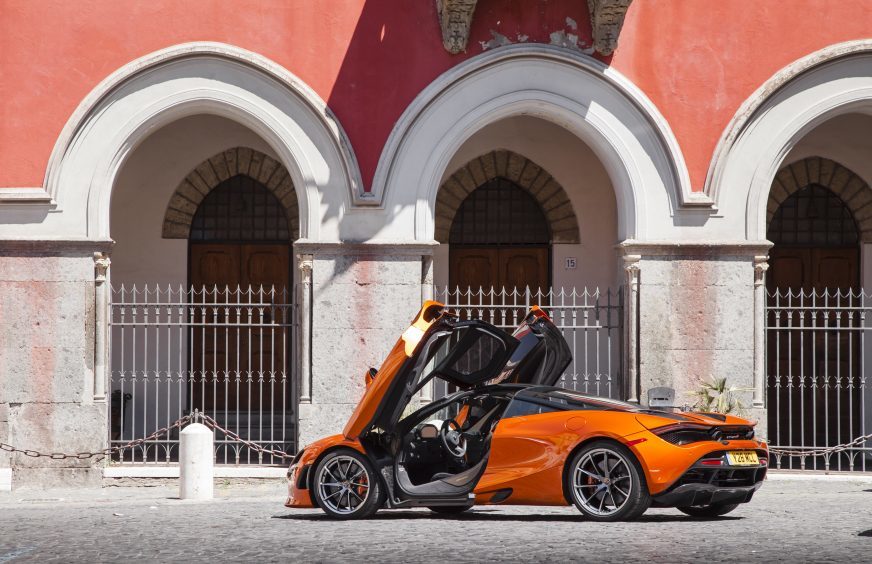 Straight line speed is astonishing. Handling is incredible. Its looks are mind blowing. But what surprised me most was how easy to drive the McLaren is. Pootling through Rosyth at the beginning of the late afternoon rush hour, it burbled along in traffic quite contentedly.
The suspension is surprisingly smooth and when you're not burying the throttle the engine noise fades into the background and you can enjoy a conversation.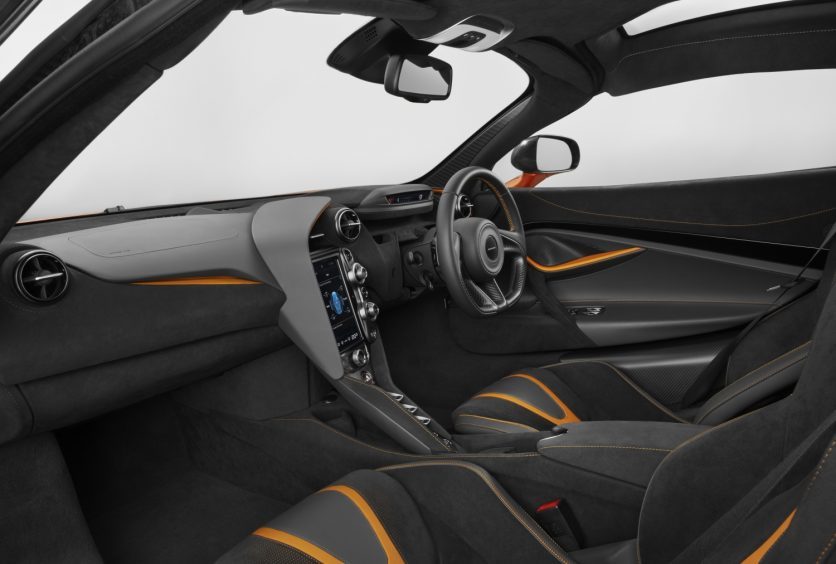 It's also remarkably roomy in there. I'm 6'5" and had plenty of leg and headroom. That, paired with its amazing (for a supercar) ride comfort, makes it a car you could cross continents in.
If you've read this far, it will not surprise you to learn the 720S has a reasonably high price tag. A base model costs £218,000 and most buyers will pay upwards of quarter of a million pounds once they've added optional extras.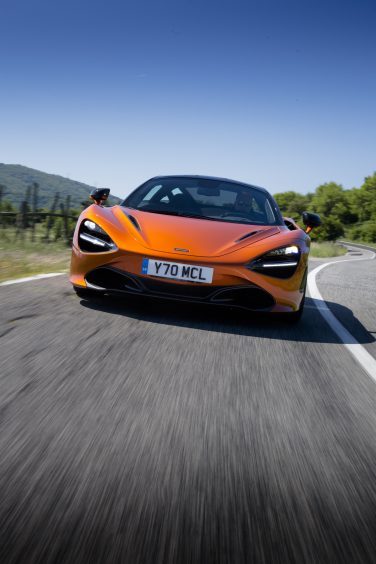 Does that mean nobody's buying them? Of course not. The 720S is so popular McLaren is struggling to keep pace with demand and the waiting list stretches through most of next year.
I'm very jealous of people who can afford one. Amazing to drive but comfortable enough to commute in, the 720S may just be the world's best supercar.
Price:
£218,020
0-62mph:
2.9 seconds
Top speed:
212mph
Economy:
26.4mpg
CO2 emissions:
249g/km