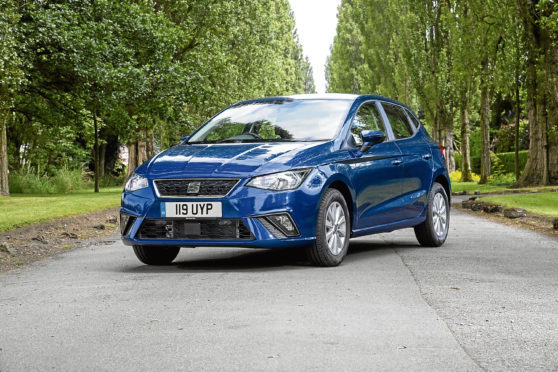 Seat has waded into the crowded supermini market with the fifth generation Ibiza.
The previous model was struggling to keep up with a talented field of opposition led by the new Fiesta, Volkswagen Polo and Mazda 2.
The all-new car has fresh styling, a roomy interior and technology to match or beat the best of its rivals.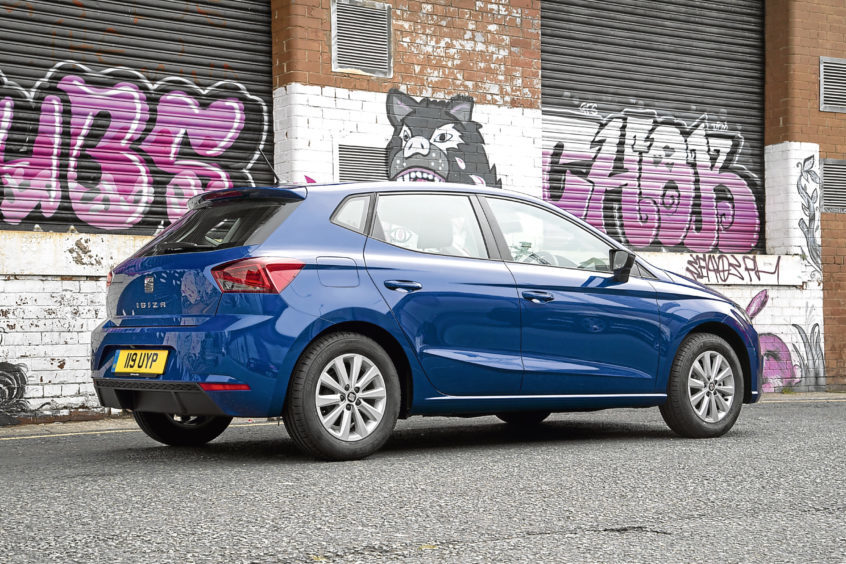 First up is looks. With sharp lines and an angular stance the Ibiza is one of the prettiest superminis.
As has become the trend in recent years, three-cylinder turbocharged 1.0 litre petrol engines form the mainstay of the range.
There are three of these small petrol options with varying power outputs, supplemented by a larger 1.5 litre petrol and a pair of 1.6 litre diesels.
The new model is 87mm wider, and while it's 2mm shorter, wheelbase has increased by 60mm which translates into more internal space.
The Ibiza trounces cars like the Fiesta, Corsa and Kia Rio when it comes to passenger space – there's room for adults in the back seat and the boot's large too.
Two things shine out when driving the Ibiza. One is the quality of the interior. Seat uses parts from its parent company Volkswagen and the result is well-engineered, good looking and user friendly.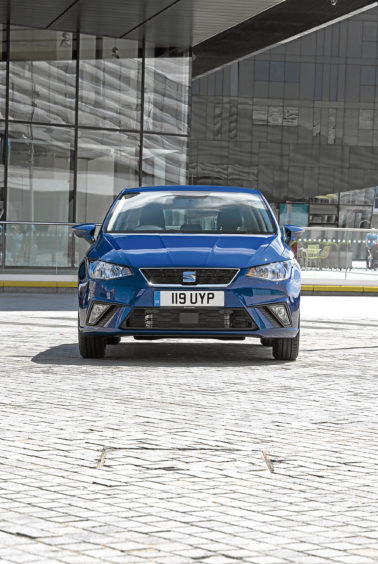 The other is its refinement. On a long journey up the A9 and into rural Perthshire I was impressed by how peaceful it was inside, even on a windy day.
While the Fiesta pips it for handling and sheer fun, the Ibiza is the most comfortable and quiet supermini of the bunch.
Manufacturers' press demonstrators are frequently loaded up with huge amounts of optional extras which, of course pushes the price through the roof. It was refreshing, then, that Seat sent me an Ibiza in second-from-bottom SE trim, with a very reasonable £14,595 price tag.
It offers better value than the entry level S trim, adding in alloy wheels, colour touchscreen, leather steering wheel and split-folding rear seats into the mix.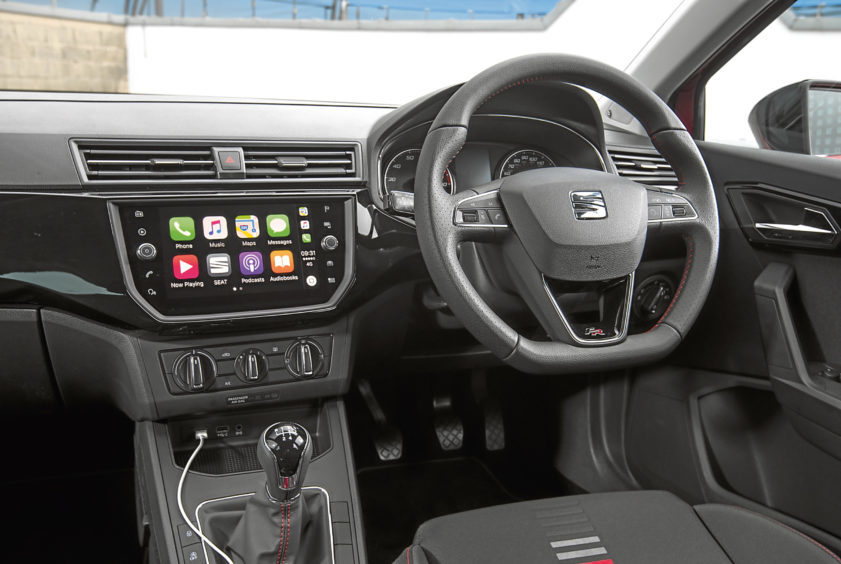 SE is well enough equipped to cover the basics, but you can progress through the spec levels to an "Xcellence" model, which has enough gear to shame some luxury cars – everything from keyless entry and start up to sat-nav, dual zone climate control and leather/Alcantara seats.
With a big car feel, plenty of space, a great interior and good value, the Ibiza is an outstanding all-rounder.
Price:
£14,595
0-62mph:
10.9 seconds
Top speed:
113mph
Economy:
60.1mpg
CO2 emissions:
106g/km