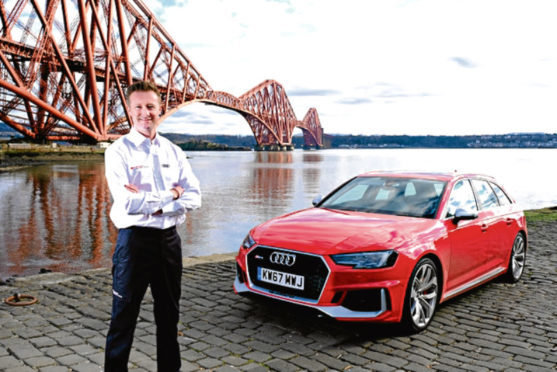 Knockhill's Gordon Shedden has been testing the limits of the new Audi RS4 Avant.
The 39-year-old three-time British Touring Car Championship made has switched to Audi and is gearing up for another winning season.
The Knockhill-based racing driver, who hails from Auchterarder, put one of Audi's fastest road legal cars through its paces on some of Fife's finest roads and on the infamous twists, turns and chicanes of Knockhill race circuit.
As a dog owner, Shedden needs an everyday car with a big boot, but as a race driver he wants something that offers more than your average level of power and poise.
He reckons the RS4 is the ultimate daily transport between his race season commitments.
Shedden said of the 450bhp twin-turbo estate: "The RS4 is a car that does everything. It's understated, drives great and stops on a dime, which it needs because it's mega fast!"