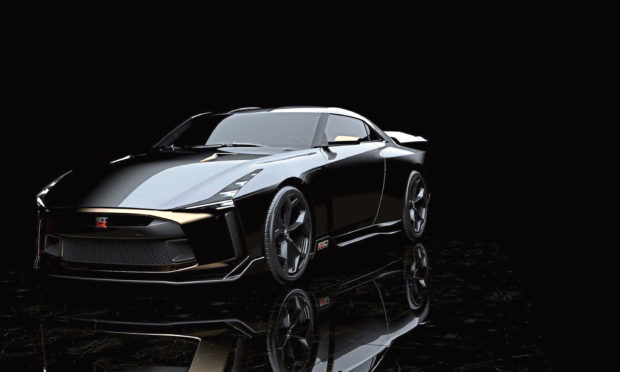 Design house Italdesign and the iconic Nissan GT-R turn 50 this year, so the two companies have teamed up to celebrate.
The result is a one-off concept car, named the Nissan GT-R50.
It's based on the standard GT-R in hot Nismo form, but every element has been breathed upon either by Italdesign or by Nissan's design centres.
No original exterior panel remains – even the roofline has been lowered by 54mm. The GT-R50 is longer and wider than the GT-R, too. The dramatic restyle sees the GT-R's styling details taken to the extreme, such as the circular taillights which now sit proud of the rear fascia. A gaping grille and slim LED headlights make the front distinctive, while a gunmetal and gold colour scheme finishes off the exterior look.
The hand-built 3.8-litre V6 engine has been given an incredible 118bhp boost over standard – it now produces 710bhp and 780Nm of torque, over 592bhp previously.