Price:
Under the stewardship of Scottish design guru Ian Callum, Jaguar has changed itself from a producer of elegant but old-mannish saloons into one of the most exciting car makers in the world.
It has also embraced the SUV revolution. First there was the big F-Pace, to take on the Audi Q5 and BMW X3. There's also the I-Pace – a stunning all electric car but, with cheapest models starting at £60,000, not one we can all afford.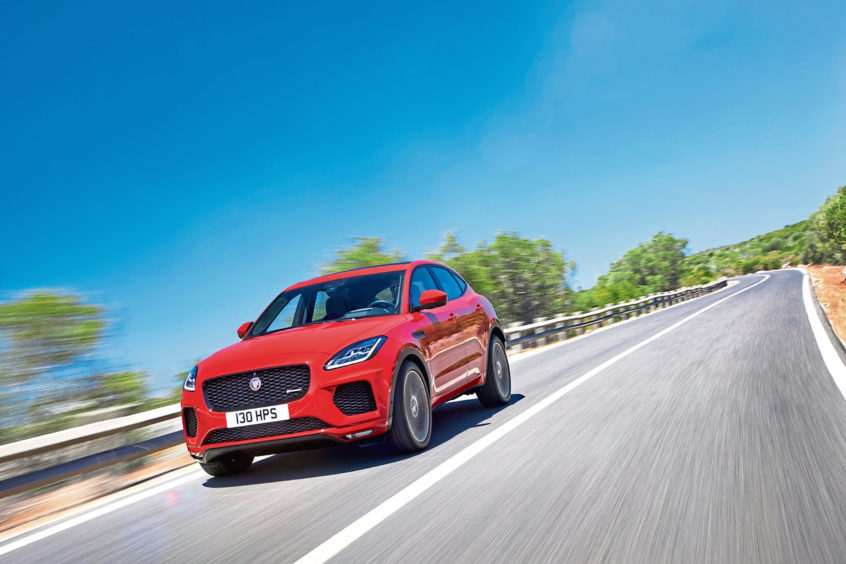 Which brings us to this, the E-Pace. A compact SUV, it competes with the likes of the Audi Q3 and Volvo XC40. Prices start at around £28,500 and stretch all the way to the £50,000 First Edition model I spent some time with.
It's a fantastic looking car, with the perfect proportions and sharp detail work that's made Callum a legend in the industry.
From the elongated headlamps to the flared wheel arches, wrap-around taillights and snub rear end, it's one of the most sporty looking SUVs.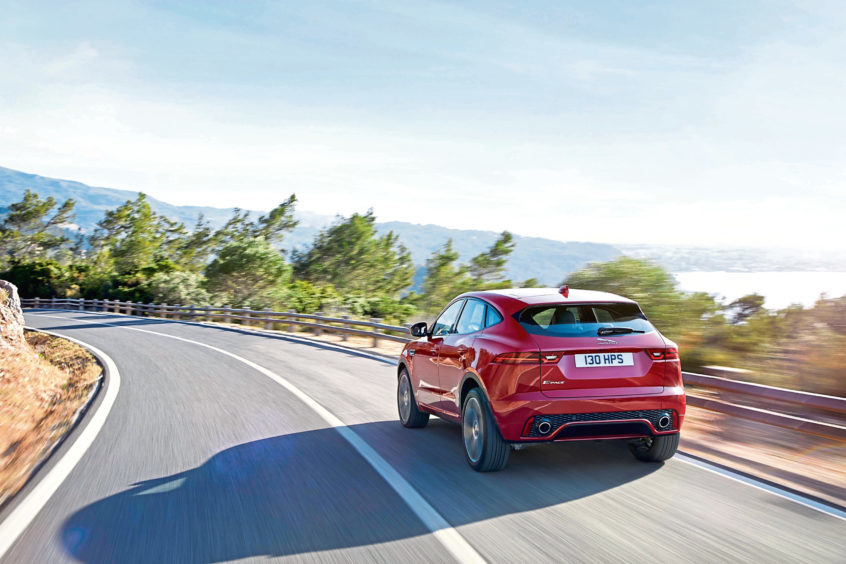 There are three diesel engines, with 150, 180 and 240hp. Mindful that diesel is on its downers at the moment, Jaguar also offers a trio of petrol units, with 200, 250 and a mighty 300hp.
I drove the 250hp petrol version. Its not the most frugal engine I've ever driven – I got 29.6mpg over a week of largely motorway driving – but it's smooth and has plenty of power.
Married to Jaguar's superb nine-speed automatic gearbox, it's an excellent choice if you can live with the fuel economy.
If you need more miles for your money, the lowest powered diesel model returns 53.3mpg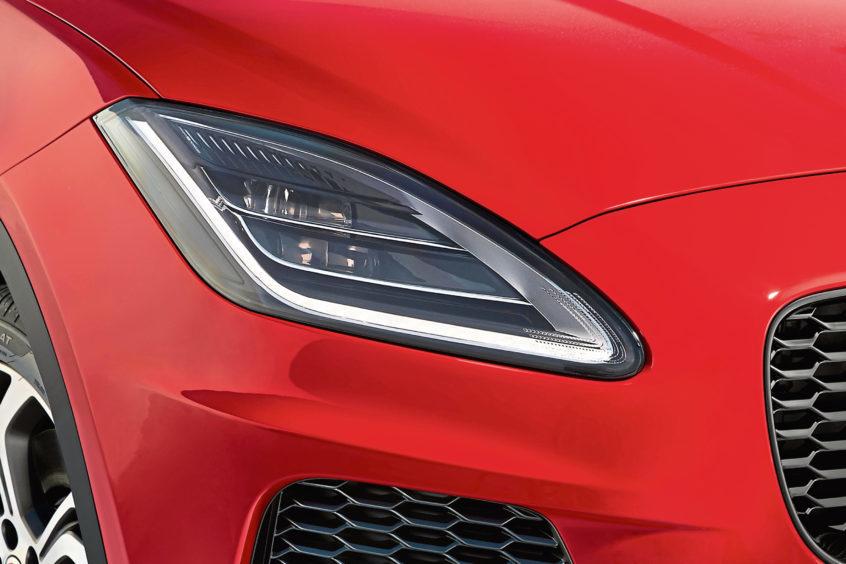 Lower priced versions are front-drive but most models have four-wheel drive.
It's easily the best handling car in its class, staying poised through even hard cornering. Ride quality is firm, which makes it settled and comfortable on motorways but when I tackled some rural roads in Angus it wasn't wild about potholes or ruts.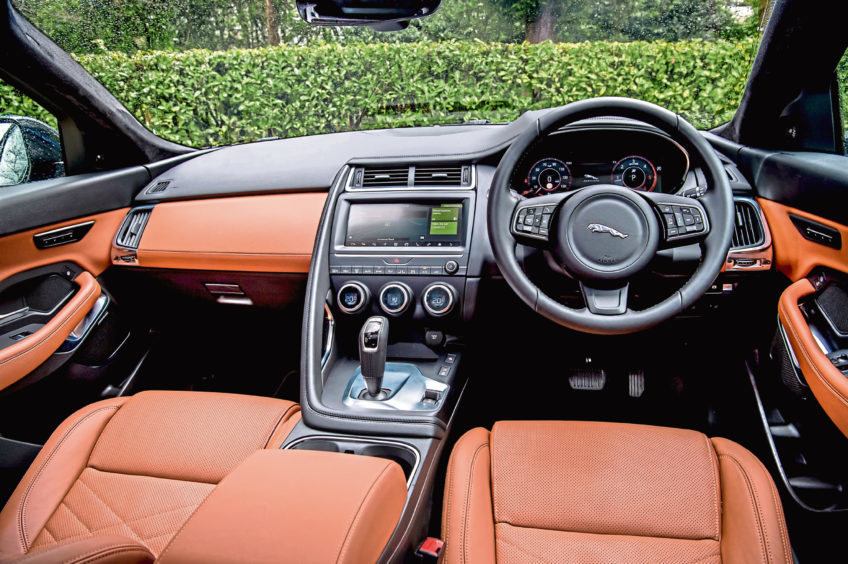 The interior is superb, with a clear and user friendly layout. You also sit higher up than in an Audi Q3 or BMW X1, giving a better view of the road. I miss the rotary dial you get in place of a gear lever in other Jags, but that nark aside it's a very special place.
Rear legroom's a little tight but there's plenty of headroom and the boot's bigger than most rivals.
It's far from perfect but the E-Pace is a beautiful and dynamic machine.
jmckeown@thecourier.co.uk