Dacia has confirmed pricing for the Duster's new range of petrol engines, with the latest variants of the SUV available from £14,395.
On offer in both 128bhp and 148bhp guises, the engines feature a lighter aluminium block than their predecessors and take advantage of bore spray coating – a technology used on the inside of the cylinders that improves performance and engine response through better heat management.
The engines also have a gasoline particulate filter to reduce harmful pollutants.
On the stats front, there's 240Nm of torque, emissions of 137g/km and a claimed 47mpg for the 128bhp engine, while the 148bhp version boasts identical efficiency figures while seeing a jump in torque to 250Nm. Both units are paired with a six-speed manual gearbox and two-wheel drive at launch, with all-wheel-drive variants due to arrive later in 2019.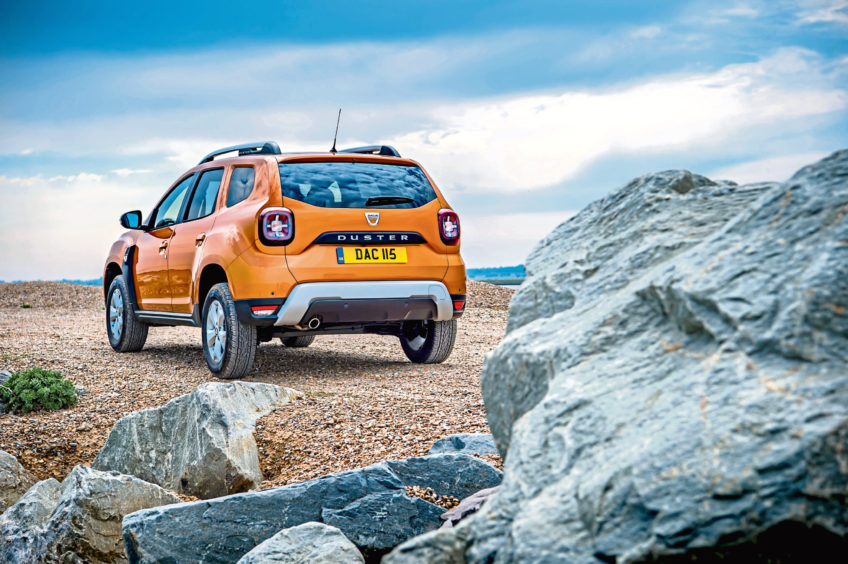 Available in Comfort and Prestige trims, Dusters equipped with the lower powered engine offer 16-inch alloy wheels, a rear parking camera plus sensors, electric windows and a seven-inch touchscreen infotainment system with support for both Android Auto and Apple CarPlay as standard.
The higher powered engine comes exclusively with Prestige, which adds 17-inch alloy wheels, a multi-view camera, blind spot warning, climate control and keyless entry. Pricing begins at £16,295 for this range-topping model.
The original Duster won the Scottish Car of the Year award when it was launched in 2012 and it has remained a popular choice in Scotland.
Order books are now open for the new Dacia Duster engine range, with customer deliveries set to begin from March 2019.
jmckeown@thecourier.co.uk