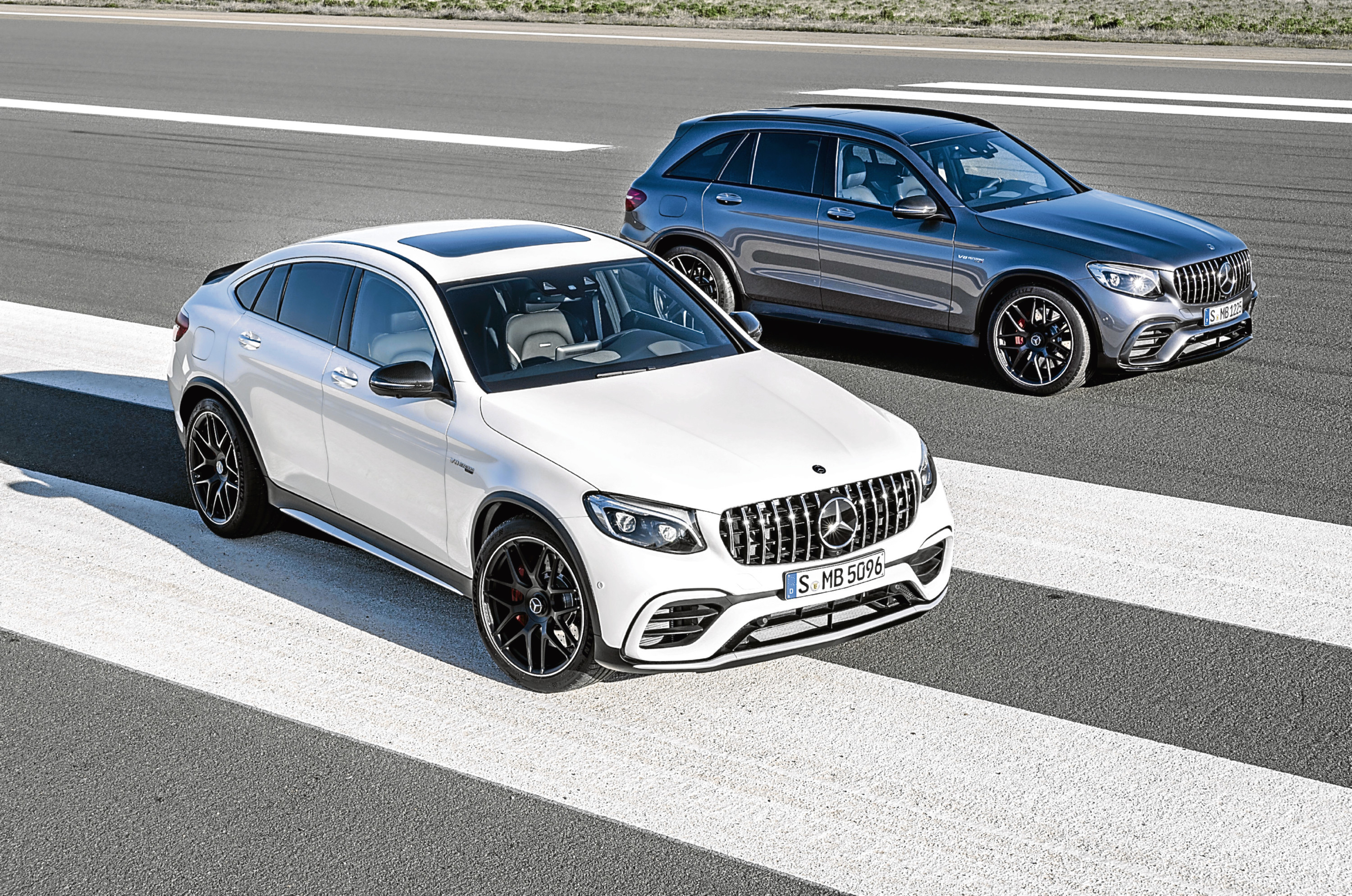 SUVs are all the rage these days, and a certain number of well-heeled buyers are happy to pay for theirs to be faster than the rest.
Expect those with bulging wallets to make a beeline for their nearest Mercedes dealerships.
The German marque has just revealed prices and specs for its AMG GLC 63 S.
Not a name that trips off the tongue, I'll grant you. What is impressive, however, is more than 500bhp under the bonnet.
Just as impressive is the price – £68,920 for the regular version or a sleek coupe shape for £74,410 (that's right, less car for more money).
Even those prices don't buy you the full strength versions. The standard GLC 63 features a 4.0-litre twin-turbo V8 producing 469bhp, allowing it to accelerate from 0-62mph in four seconds dead.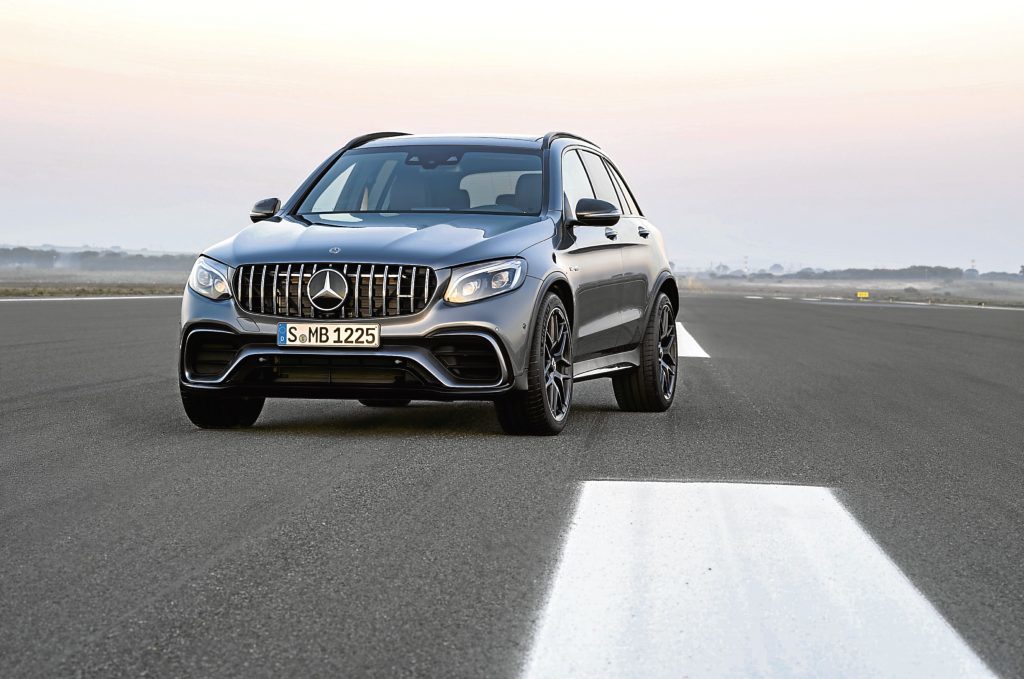 A faster S model can also be had from £75,670, making 503bhp and and capable of the 0-62mph sprint in 3.8 seconds – more than half a second quicker than a Porsche Macan Turbo.
All GLC 63s are limited to 155mph as standard, but the £2,755 AMG Driver's package sees the top speed upgraded to 167mph (non-S) or 174 mph.
If all this isn't enough then you can choose the GLC 63 S Edition 1 with a starting price of £90,824 (£93,219 for the Coupé). That's before options, so it'll be easy to send the price careering past the £100,000 barrier.
Standard models get an AMG high-performance braking system, sports suspension, rear axle diff lock, plus electric sports seats in Nappa leather. 19in ten spoke AMG alloy wheels and an aggressive bodykit.
The S version adds performance bucket seats, track driving apps, and an electronic rear axle diff lock, while the Edition 1 has ceramic brakes, 21in alloys and a host of interior upgrades.