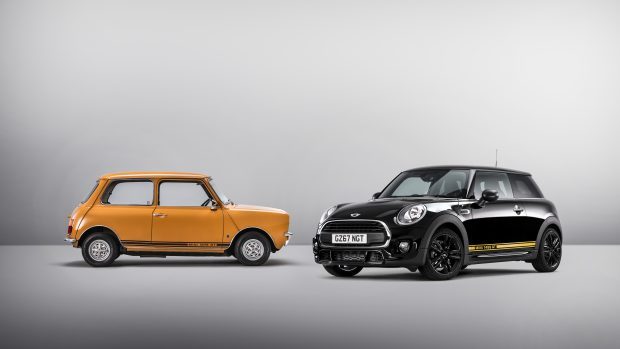 Mini is drawing inspiration from its past for a special edition model.
Way back in 1971 British Leyland caused a stooshie by replacing the Mini Cooper with the Mini 1275GT – the reason being they didn't want to keep on paying royalties to use motor racing legend John Cooper's name.
Such troubles are in the past, and Mini once again happily uses the Cooper name.
A new special edition pays tribute to this oft-forgotten model from the company's past, however.
The 1499 GT is a throwback special edition that's an homage to its forebear.
It features the sports suspension set up as featured in the Cooper S, as well as the John Cooper Works sports pack styling kit, clear indicators, 17-inch alloy wheels and a gold graphics pack.
The powertrain remains unchanged however, still offering the same 101bhp from its turbocharged three-cylinder engine.
It'll get from 0-60 in 10.1 seconds but, as is the case with almost all Minis since the modern version arrived in 2001, the real thrill is not in the straight line speed but in the go-kart handling.
Inside, Mini has fitted fabric and leather trimmed sports seats, a JCW sports steering wheel, cruise control, an upgraded stereo and carbon black details.
Mini is only building the UK-only special edition between November and February, and expects the £16,990 car to sell out quickly – only 1,499 will be produced.
Sales have already started but deliveries aren't expected until later in November. In a bid to entice young buyers, who prefer to buy cars on a payment plan than save up for them, Mini is offering a range of finance packages on the new model.
However, the agreement stipulates you need to have been resident in the UK for at least two years. You also have to return the car at the end of the deal.
That might prove problematic for any Mini enthusiats looking to keep their 1499 GT as a potentially appreciating future classic.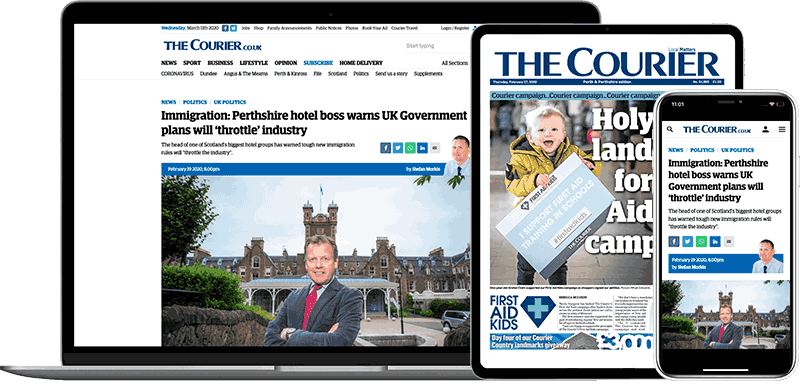 Help support quality local journalism … become a digital subscriber to The Courier
For as little as £5.99 a month you can access all of our content, including Premium articles.
Subscribe