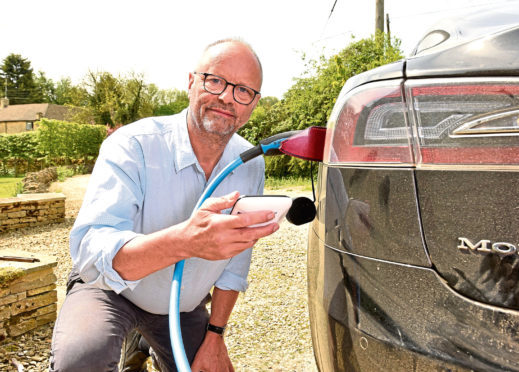 Red Dwarf star Robert Llewellyn hopes more British cities will follow Dundee's lead in promoting electric vehicles.
Robert, who plays the neurotic mechanoid Kryten in the hit science fiction comedy, is an electric car enthusiast who wants to see more people move over to what he thinks is the future for cars.
The 62-year old became enamoured with electric vehicles when he was working on Junkyard Wars in California.
In an interview with The Courier, he said: "I was driven home after filming in a nondescript Japanese car and was amazed when it pulled away without the engine being on.
"I realised it was a Toyota Prius and started learning about EVs (electric vehicles) from there.
The actor and presenter took part in an EV trial in the midlands.
"After that I got a press loan of a Nissan Leaf and I bought that at the end of the year so they couldn't take it away.
"That was in 2011 and I still use it every day. I drove it to the shops this morning."
Robert also has a 2014 Tesla Model S, which has a much longer range. "My record is 265 miles on a single charge and it still had 7% battery left," he says. "But it's amazing how short most journeys are. I live in a remote location and I can still do most journeys in the Nissan Leaf."
Robert's cars are charged by an array of solar panels on the roof of his house. "It's fantastic being able to drive without burning a single carbon or spending money on electricity," he continues.
"My solar panels are connected to a battery. On a sunny day the battery and the Nissan Leaf will be fully charged by one in the afternoon, then I'll switch to charging the Tesla."
Robert recently had a smart meter fitted to his home. "It's fantastic being able to see how much money you're saving," he says. "In the three weeks since it was fitted I've spent just 93p on electricity.
"That's charging two cars and running a four-bedroom home – with a daughter who's back from university and wants to run the washing machine every day."
Dundee City Council has 83 EVs and there are more than 20 electric taxis in the city. "I'd love to see more places take a leaf out of Dundee's book," Robert says. "It's a great example of how to embrace electric motoring. Eventually I think people will view internal combustion engines as we now do asbestos."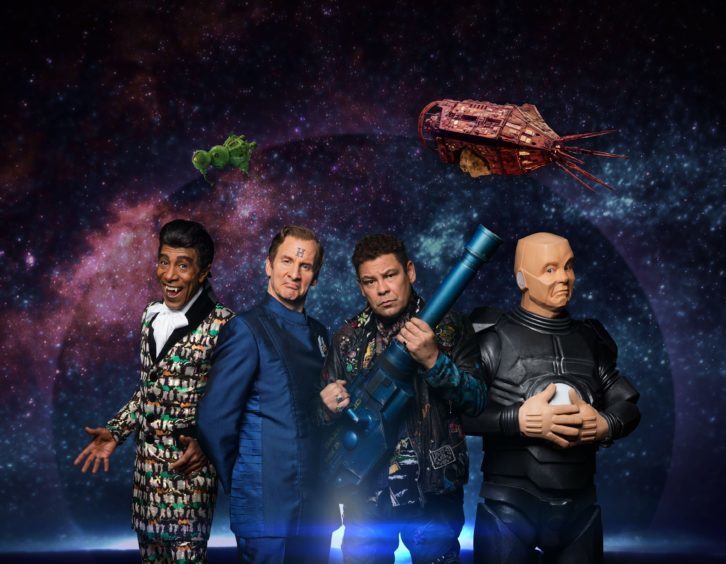 Red Dwarf ran on BBC2 from 1988-1999 and had a huge following. Set in the far future, the comedy followed four very different characters as they drifted through outer space.
Freeview channel Dave picked up the show a decade after its run on the BBC ended, breathing new life into it. A 13th season is expected to appear in 2019 and Robert is looking forward to playing Kryten once more.
"Me, Chris (Barrie), Craig (Charles) and Danny (John-Jules) got together for the new show and it felt like we'd only been apart for a weekend, not 10 years."