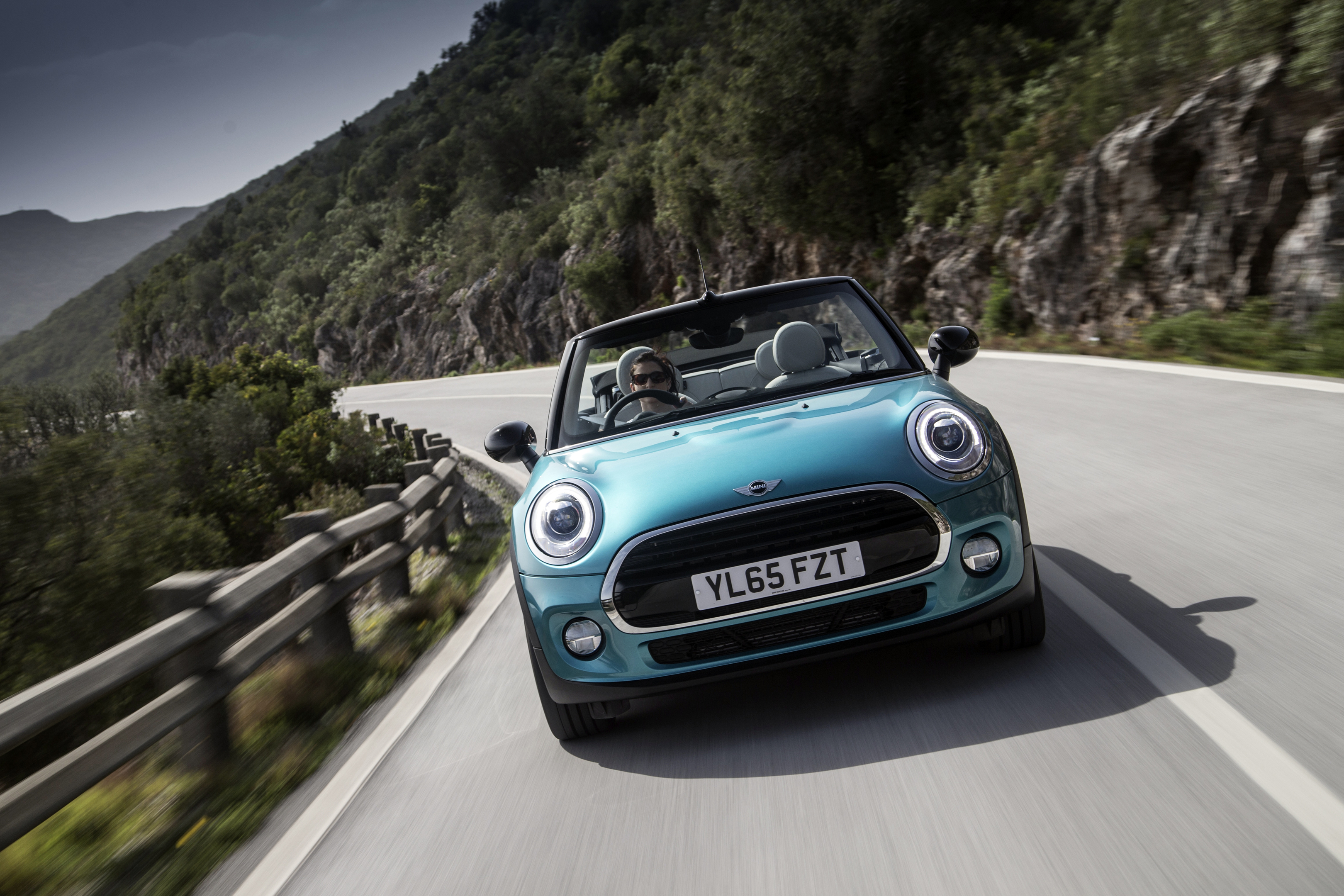 Mini's Convertible is now in its third generation and has gone from strength to strength.
Since the BMW subsidiary first launched a drop top Mini in 2005, the car has grown slightly bigger, become better to drive and gained an even nicer interior.
It's also unusual in having a full folding roof, whereas its chief rivals such as the Fiat 500C and DS 3 Cabriolet make do with canvas openings that are essentially giant sunroofs.
Winter may seem an unusual time to drive a convertible but it's a very good time to buy one as dealerships are often willing to offer discounts that are whisked away when spring arrives.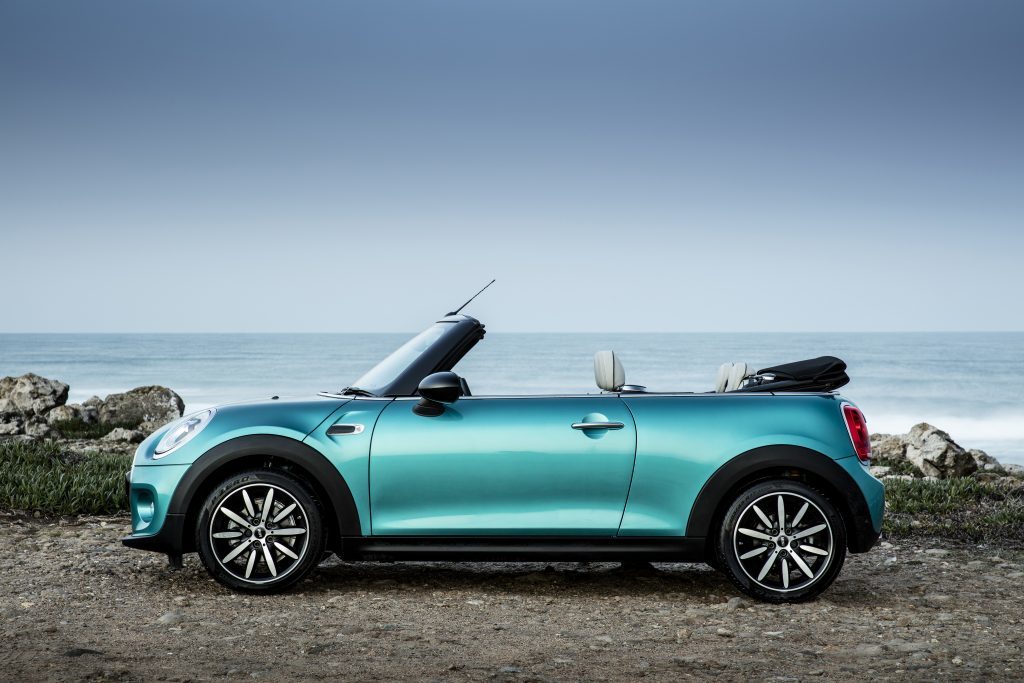 Nor should you be wary of getting the roof down during the colder months. My Courier duties took me to Rannoch Moor one crisp sunny day and as soon as I was off the A9 I pulled over and dropped the hood.
With the heated seats on, heating turned up full and a pair of thin gloves to keep my hands warm on the wheel I was pleasantly toasty as I drove the breathtaking section around the side of Loch Rannoch.
The twists and turns of this virtually deserted stretch of road (I saw one car in an hour) also let me confirm the drop top Mini handles almost as well as its tin-roofed counterpart.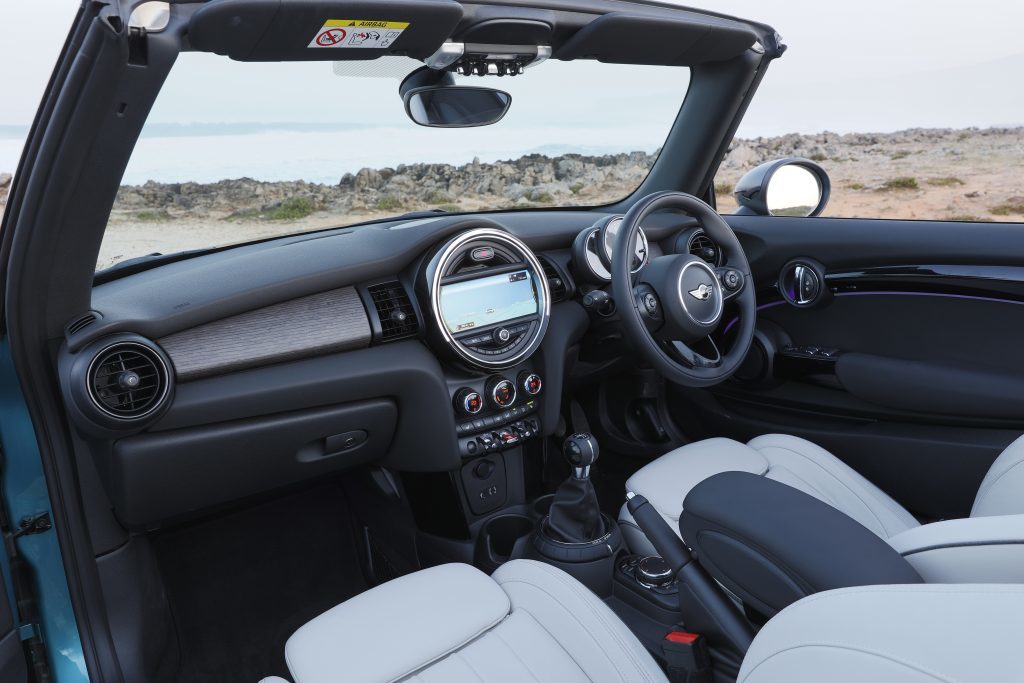 Inevitably convertibles suffer a slight handling penalty – removing the roof makes the body less flexible and the electrical motors and other gear for lifting and lowering the roof carry a weight penalty.
Mini have done a very good job of minimising these effects, however. Sitting low to the ground, the convertible hugs the road. If you pushed it hard enough you would notice a difference compared to the hard top car but you'd have to be going very quickly indeed.
The flipside to such great handling is a ride that's on the firm side but that's the case with all Minis. Refinement has been improved, though, and with the roof up there isn't too much in the way of wind noise.
https://www.youtube.com/watch?v=J1oIEwOYq-Q&list=PLC7BCA5CDF53610F6&index=1
The interior's a very special place, with lots of cutesy design touches and high quality materials throughout. Only a fool would expect to be able to seat four in comfort: the rear seats are good for children or bags but not much else. The boot's only 215 litres too.
Engine-wise, there's a 134bhp 1.5 litre, three-cylinder petrol, a pair of 2.0 litre four-cylinder petrol units with 189bhp and 228bhp, and a 1.5 litre diesel.
I drove the 1.5 litre petrol. With 0-62mph coming up in 8.8 seconds its zippy enough and also the best value model in the range.
It costs £17,900, making it the cheapest car in the Mini Convertible range. As is the case with Mini's parent company BMW, there are no end of bolt-on packs and other optional extras you can add. By the time my press demonstrator had been fully kitted out with a media pack, "CHILI pack" and suchlike the price had risen to £23,545. That does buy you a thoroughly well equipped car, though.
Mini continues to improve its products. This latest convertible is stylish, fun to drive, packed with technology and beautifully put together. It's also a drop top that can easily be drive all year round. Don't expect an abundance of practicality and you won't be disappointed.
Vital Stats.
Price:
£17,900.
0-62mph:
8.8 seconds.
Top speed:
129mph.
Economy:
55.4mpg
CO2 emissions:
114g/km