A team of teenagers is heading to Greenland on Tuesday to undertake a 10-day, 100km Arctic expedition with The Polar Academy. Gayle Ritchie joins a gruelling training session in St Andrews.
I should be ashamed. Here I am, shambling down the beach with a hangover, while ten teenagers are hauling heavy tyres and doing press-ups on the sand.
The teenagers, aged between 14 and 17, have been selected by Scottish charity The Polar Academy to take part in a life-changing trip to Greenland.
They've spent the last nine months training to ensure they're ready to take on the gruelling 10-day, 100km expedition through one of the world's most stunning and inhospitable environments.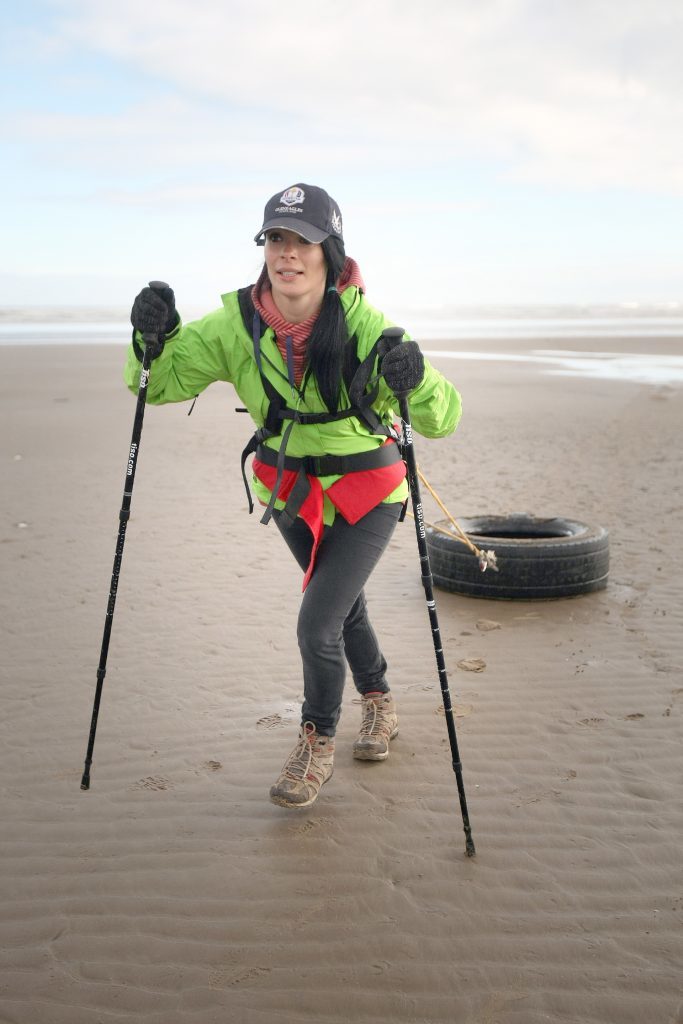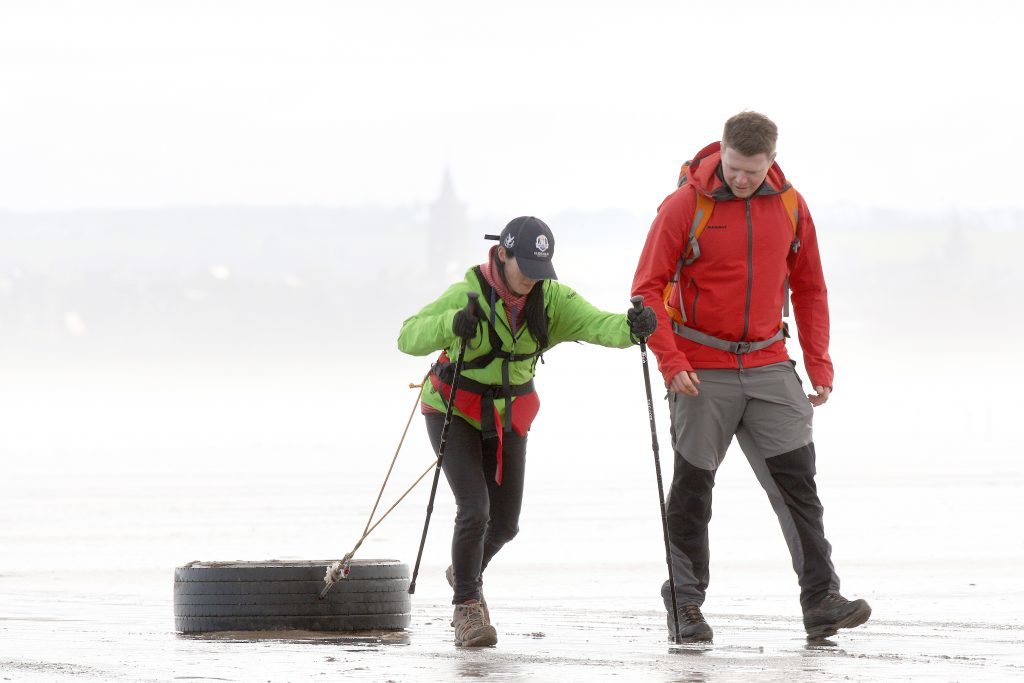 And with just a few days until they set off on their epic Arctic mission, they're still being put through their paces.
"Come on, don't stop – you can do it," hollers expedition leader Craig Mathieson as 16-year-old Anna Ziemans McLean hauls a 40kg tyre (known as the Hell Tyre) down West Sands.
The next act of torture, "ten polar press-ups" (to build core muscles), is as bad as it sounds, and later in the day, they will drag a 2,000kg truck.
It's tough stuff but an invaluable experience, Craig, 47, tells me.
"Kids these days are bubble-wrapped, so we're training them for something tough," he says.
"The Polar Academy selects pupils whose ability to achieve in life is hindered by a crushing lack of self-confidence. They're what I call the 'invisible' kids – the group who get overlooked or drift through the system. I want to prove they can do anything; that ordinary kids can achieve the extraordinary."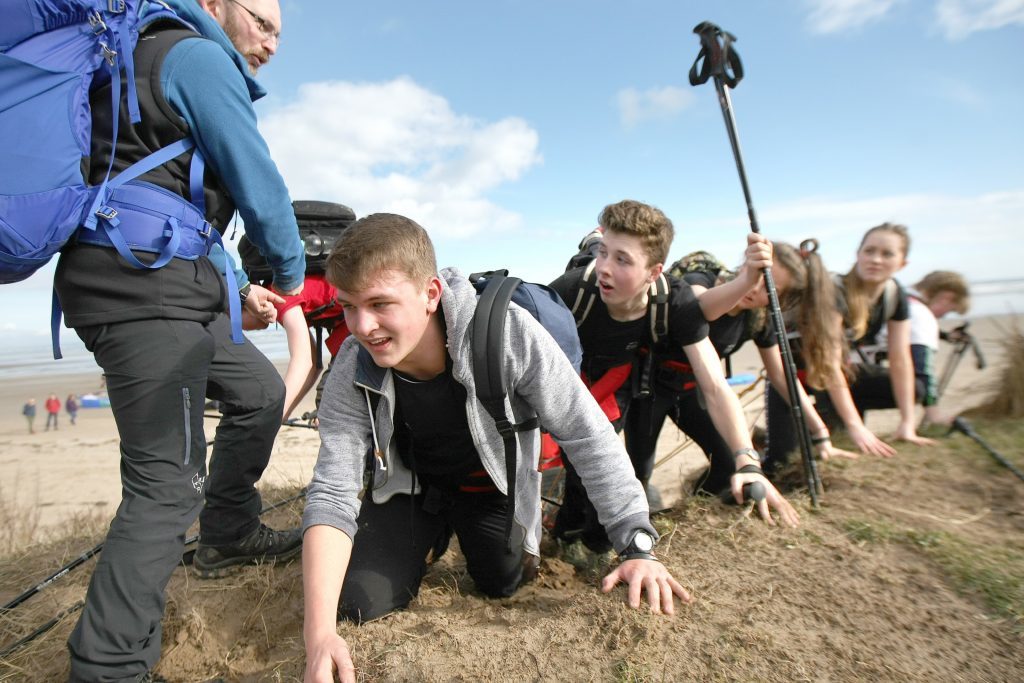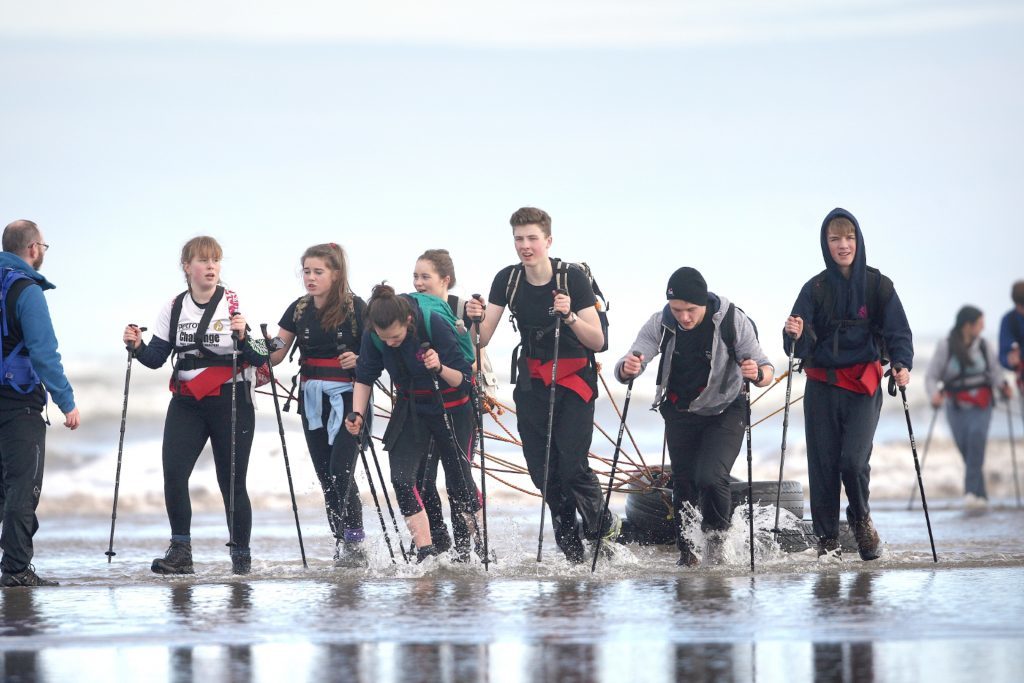 The kids, from Fettes College and Broughton High School in Edinburgh, are certainly in good hands.
In 2013, Craig was named by the Royal Scottish Geographical Society as Scotland's first explorer in residence, and has been on several successful expeditions to the North and South Poles.
They also have Rhys Rowlands, head of outdoor pursuits at Fettes, to spur them on.
Today's training is the final endurance exercise before the team head to the Arctic, where they'll strap on skis and haul their own 45kg sledges packed with tents, food and equipment.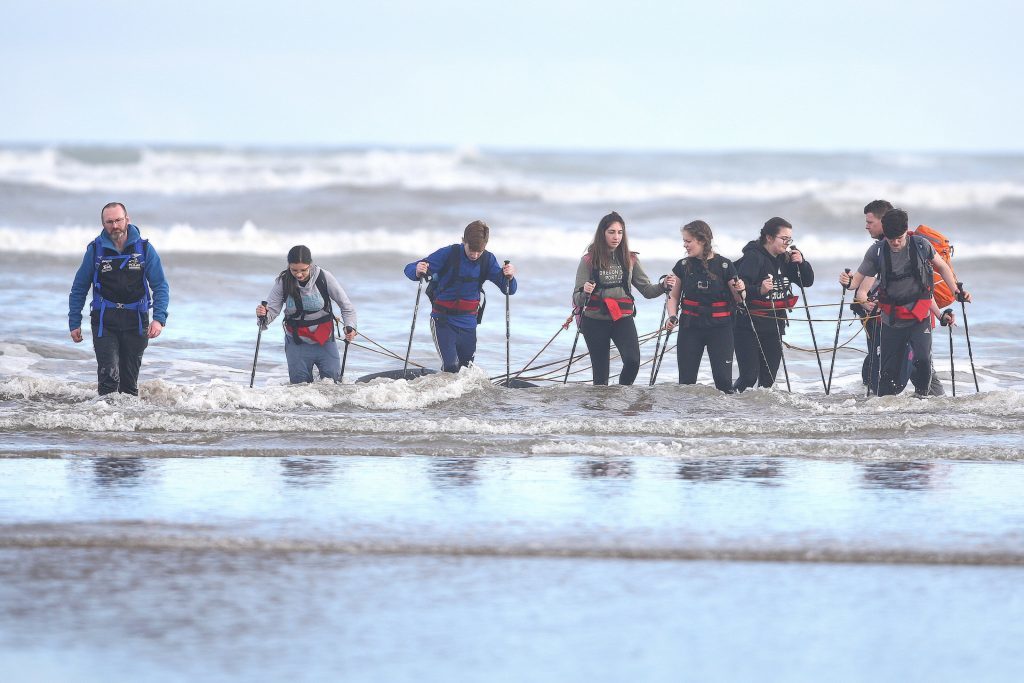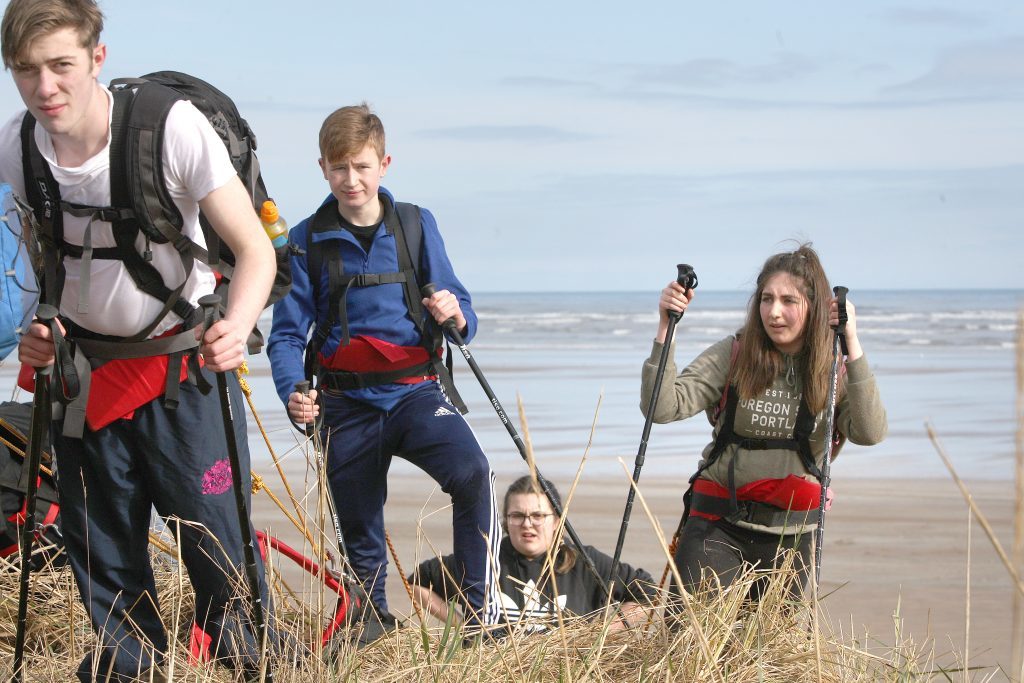 They'll navigate sea ice, camp in remote mountain passes and conduct field studies to support school projects.
This will include taking ice samples and measuring movement in glaciers.
Despite the fact temperatures can plummet to –25C, their biggest concern won't be the cold – it will be heat and dehydration.
"They'll get really warm dragging the sledges and it's hard work, but they'll buddy up and look out for each other," explains Rhys.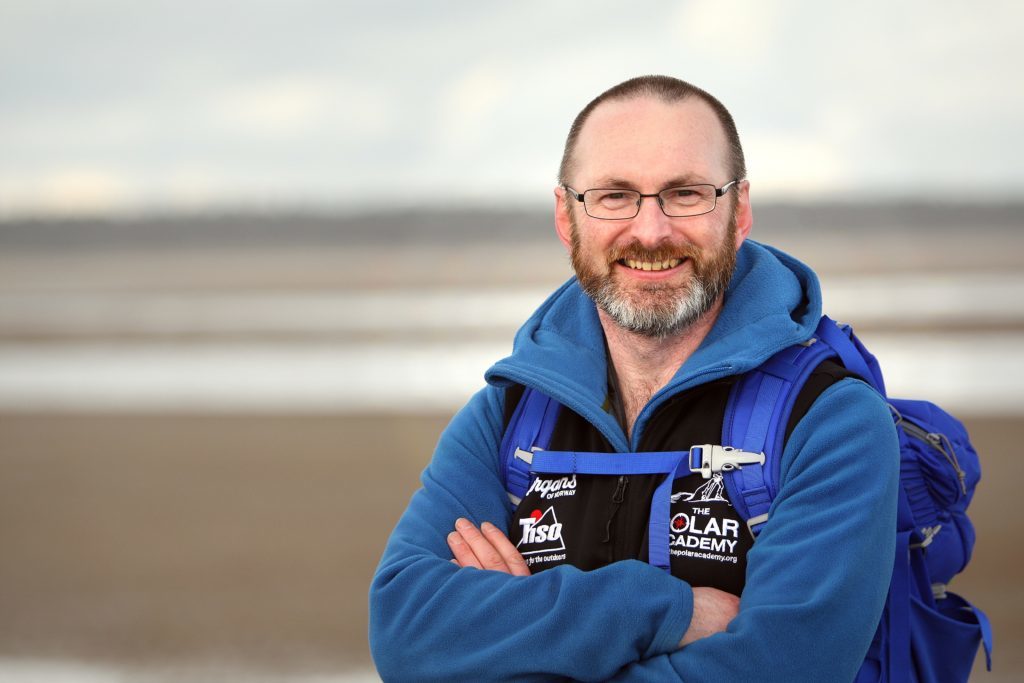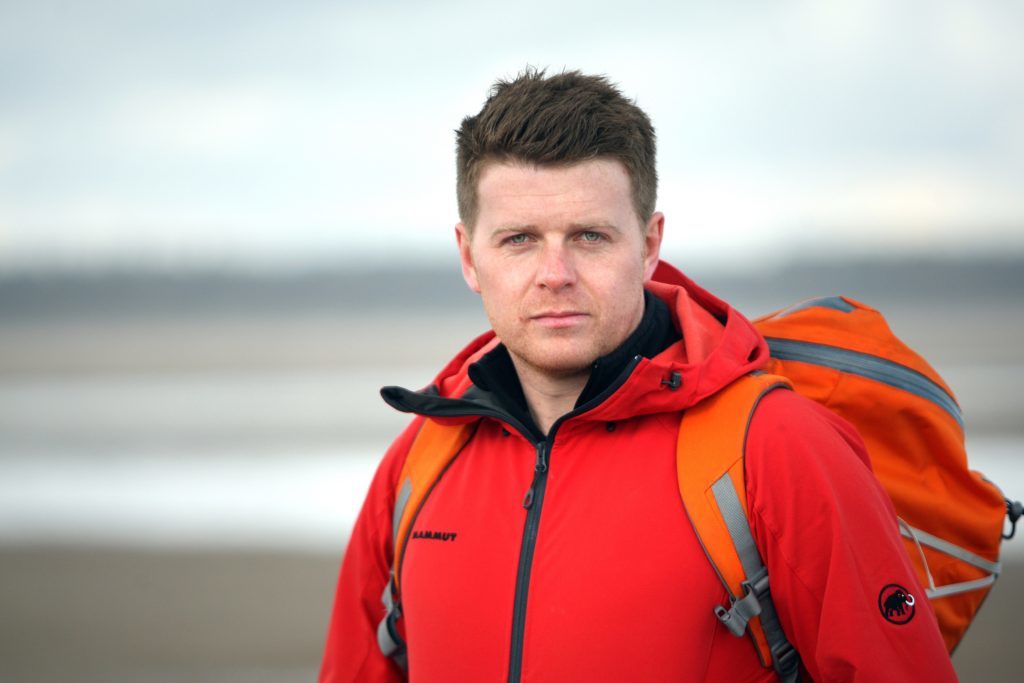 It would be rude for me to turn up and simply watch these superstars in action, so I tie myself to a 40kg tyre and start pulling.
The sand is a zapper for the legs. Within minutes, I'm red-faced and sweating.
My thighs are burning and my arms ache, a feeling that will persist for days.
How these kids can do this for nine hours a day is beyond me.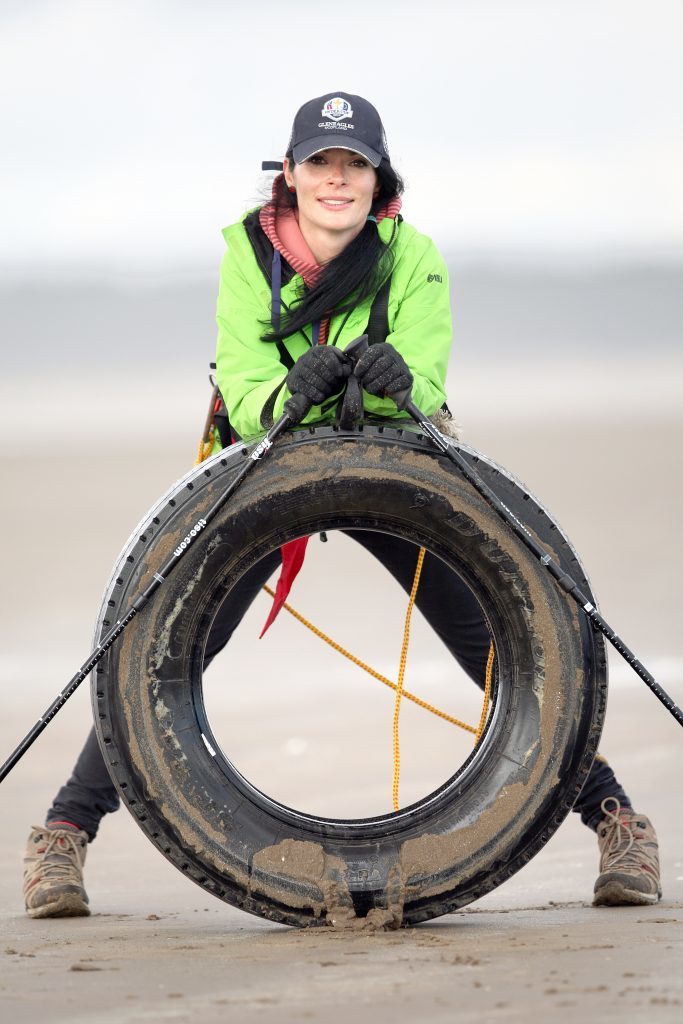 Findlay Fairley, 15, says he's loving it: "We've been doing all sorts of exercises for months to build strength and fitness.
"There's been football training, running, kayaking, climbing, hill walking and the Insanity workout."
Fourteen-year-old Lena Ascherman, says she feels privileged to have been selected for the expedition. "I'm also quite proud of myself that by being chosen I've already achieved something," she says.
"The last few months have been a huge challenge both physically and emotionally but in a really positive way.Going to Greeland is an amazing opportunity and I just can't wait to get there."
Craig says the real magic happens when the team return home and relate their experiences to around 30,000 fellow teenagers.
"Their personal accounts will inspire thousands of other kids. We've taken them from zero fitness to elite athletes in about nine months. They'll be living proof for Scotland's youth that by taking that first difficult step, dreams really are attainable."
Iona Sommerville, 15, took part in last year's expedition, and she's now fundraising for a trip to the North Pole.
Describing the expedition as "truly life-changing", Iona says: "Lying on the ice watching the Northern lights was amazing. We mixed with Inuits and climbed a glacier and while exhausting, words can't describe how wonderful it was."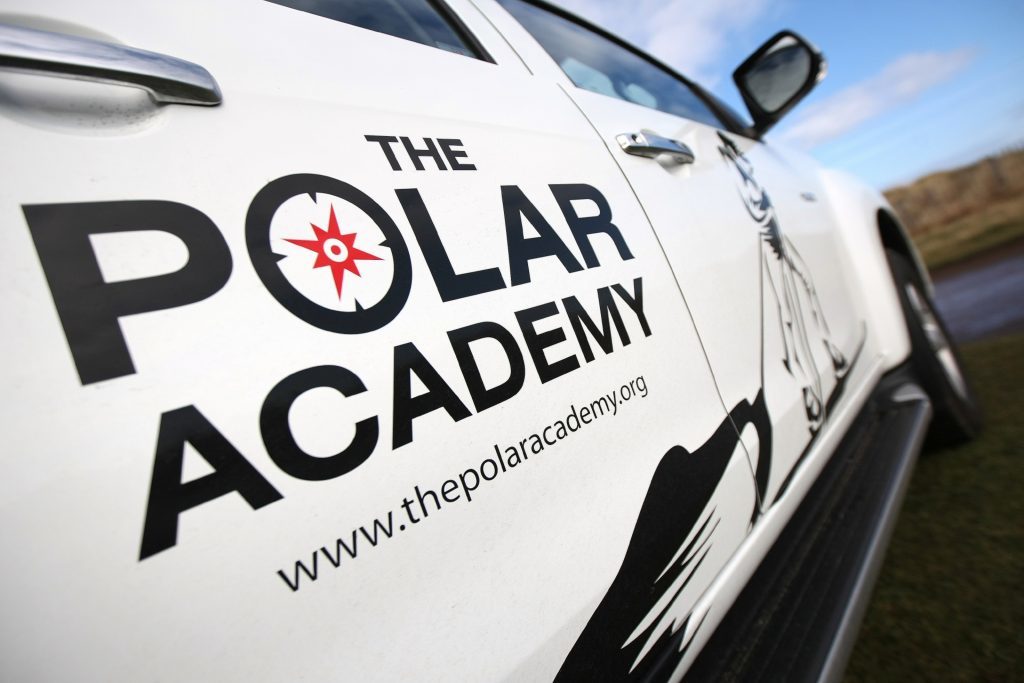 Info
The Arctic expedition, which departs on March 21, will be the third expedition since The Polar Academy launched in 2013. Craig founded the charity with the vision to "inspire Scotland's youth through exploration."
The expedition is supported by the Polar Academy's founding partners, Tiso Group and Bergans of Norway. The teenagers don't pay for their involvement in The Polar Academy. As a charity, it must annually fundraise more than £170,000 to operate. thepolaracademy.org