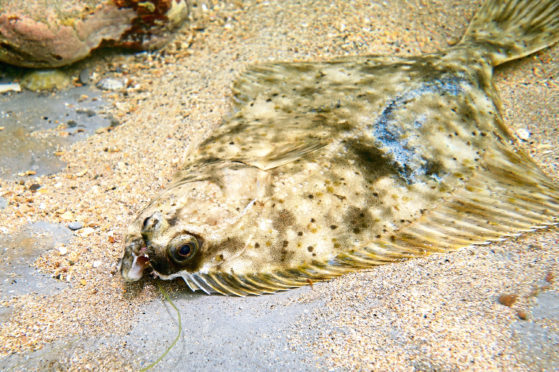 Following on from a recent snorkelling trip to Lochinver in the north-west Highlands, my appetite had been whetted to such an extent that I couldn't resist getting the mask and flippers out once more – but this time to explore the underwater world of Courier Country.
I had long eyed-up Kingsbarns between St Andrews and Crail as looking like a productive spot, so one evening when the tide was out, I found myself slowly inching down a seaweed-choked watery channel between two rock shelves.
I was immediately struck by the sheer variety of seaweed in this wonderful little sea artery, including lime-green coloured sea lettuce, the long wavering strands of bootlace weed, as well as dulse, oarweed and so much more.
As I glided over this tangled mass of greens, reds and browns, my mind drifted into hypnotic heaven. On several occasions, by little sandy patches, flounders torpedoed ahead of me as I inadvertently disturbed them from their resting places. They are mighty fast fish and so well camouflaged that I soon gave up hope of getting a good view of one.
But such negativity was unwarranted, for shortly afterwards I saw one lying like a dinner plate on the seabed. It had seen me too but decided to rely on its cryptic coloration to remain undetected. So, with baited breath, I slowly glided towards it and was able to take the photograph shown here.
Flatfish are such incredible creatures – their larvae look like a normal fish, but as they grow, one of their eyes migrates over to the other side of the head and the body becomes laterally compressed.
Whereas young pollack were the most abundant fish during my recent snorkelling venture to the Scottish west coast, here in these Fife waters it was the closely related saithe. There were many young cod around too, easily recognisable by their larger heads and more mottled coloration. Saithe and cod are both valuable commercial fish and their presence here underlines the importance of our inshore areas as nursery grounds.
Another numerous fish was the two-spotted goby – wee ruddish gems that exhibit a distinctive spot at the base of the tail and another just behind the head. They were incredibly tame, and with the low evening sun filtering through the water, these fish sparkled and glowed as they swum in amongst the seaweed.
There were more surprises too, including a small scuttling lobster, which then turned to face me, claws raised in defiance. As I dived down to take photographs, the feisty crustacean slowly backed-off into a rock crevice.
I snorkelled for as long as I could, totally engrossed by the richness of these East Neuk shallows. Eventually, I pulled myself out onto a rock and sat for a while, my mind buzzing with what I had just seen. An oystercatcher piped, and at that very moment, a wave of sheer contentment swept across every fibre of my soul.
Info
During his snorkel at Kingsbarns, Keith saw a wide range of other fascinating marine creatures, including ballan wrasse, beadlet anemones, comb jellies, and small conical molluscs called top-shells.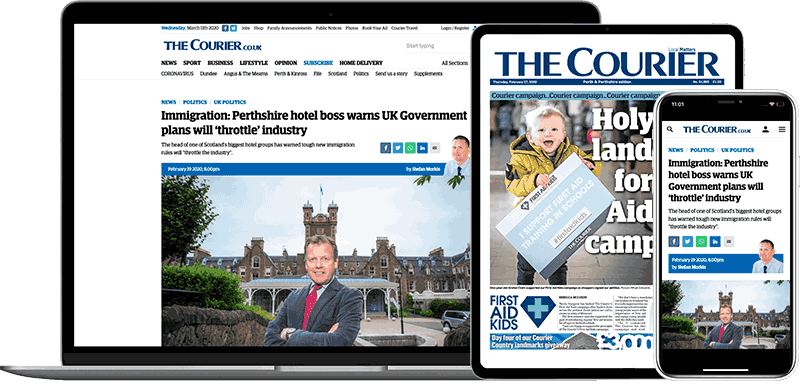 Help support quality local journalism … become a digital subscriber to The Courier
For as little as £5.99 a month you can access all of our content, including Premium articles.
Subscribe