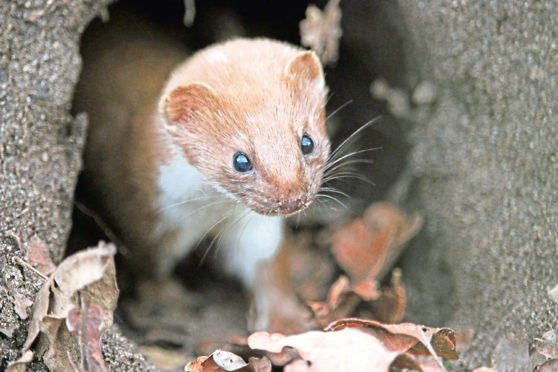 A weasel must eat a least once every 24 hours to survive and routinely consumes a third of its weight daily. In winter, weasels can happily live under snow.
It doesn't happen often, but sometimes when out walking in the countryside everything is so quiet that there is not a wild creature to be seen; no birds, no animals, just an emptiness that is strangely compelling.
I was reflecting upon such wildlife paucity as I made my way down from the top of Craig Rossie which overlooks Aberuthven and Auchterarder in southern Perthshire. Had I seen anything? I racked my brains; no, I hadn't, but that didn't really matter because it had been a fine walk and the view from the top was breath taking.
But then the inevitable happened. I saw something.
It was a scurrying sliver of rippling russet that bounded across the track in front of me, so fast that the creature was like a blur in my mind. It was a weasel, and the first one I had seen for quite some time. I stopped by the trackside in the hope it might reappear as they are curious beasts that are naturally inquisitive in the presence of people.
Or as the Scottish naturalist David Stephen put it: "The weasel that has taken refuge in an old dry-stone wall can hardly wait to get out quickly enough to look at the person he ran away from in the first place".
But I don't think this animal had seen me and there was no more sign of it. A pity, for weasels are a real enigma because they are so rarely glimpsed. This doesn't necessarily mean they are scarce, but more likely a reflection of their habit of spending most of their time hidden from view in vole runs as they seek out rodent prey.
Weasels can occasionally tackle creatures as large as a rabbit, but they don't win every battle and I recall many years ago watching a brown rat chasing a weasel that had ventured too close to it.
Talking of enigmas, I found the most unusual translucent jelly-like substance when walking near Saline in west Fife recently. It looked bit like frog spawn but was much thicker in consistency and without the black egg dots. Unsure what it was, I tweeted a photo of these gelatinous blobs and from the responses it turned out to be what is known as 'star jelly'.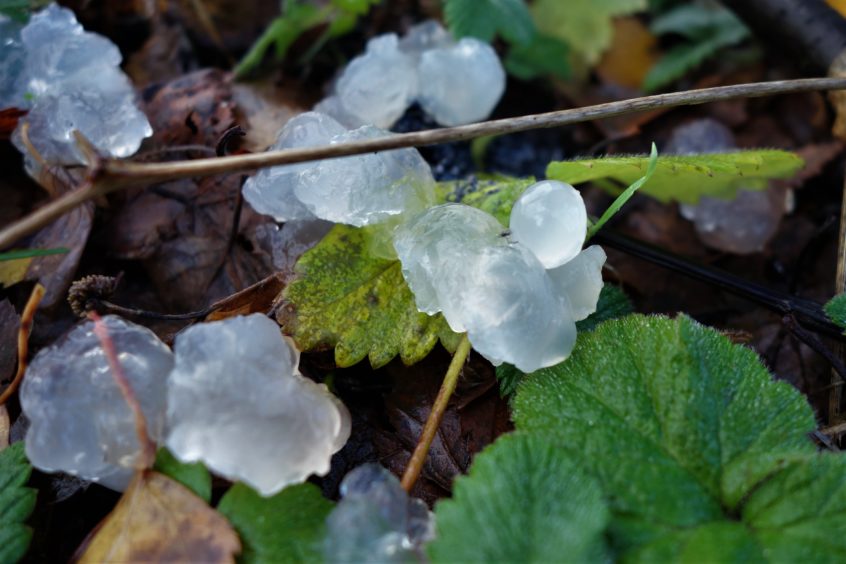 Its origins have caused much head scratching over the centuries and according to folklore it hails from outer space and is deposited on the ground during meteor showers. The association with shooting stars was so strong that it has led to a number of other stellar names for this weird jelly, including star shot, star slough and star fall'n.
Unsurprisingly, the reality is more prosaic, with the jelly actually being unformed frog or toad spawn that expands when exposed to the elements. Apparently, the unsavoury jelly is deposited and discarded by a buzzard or heron that has preyed upon a frog, either as remnants from the dismembered body or perhaps regurgitated after being consumed.