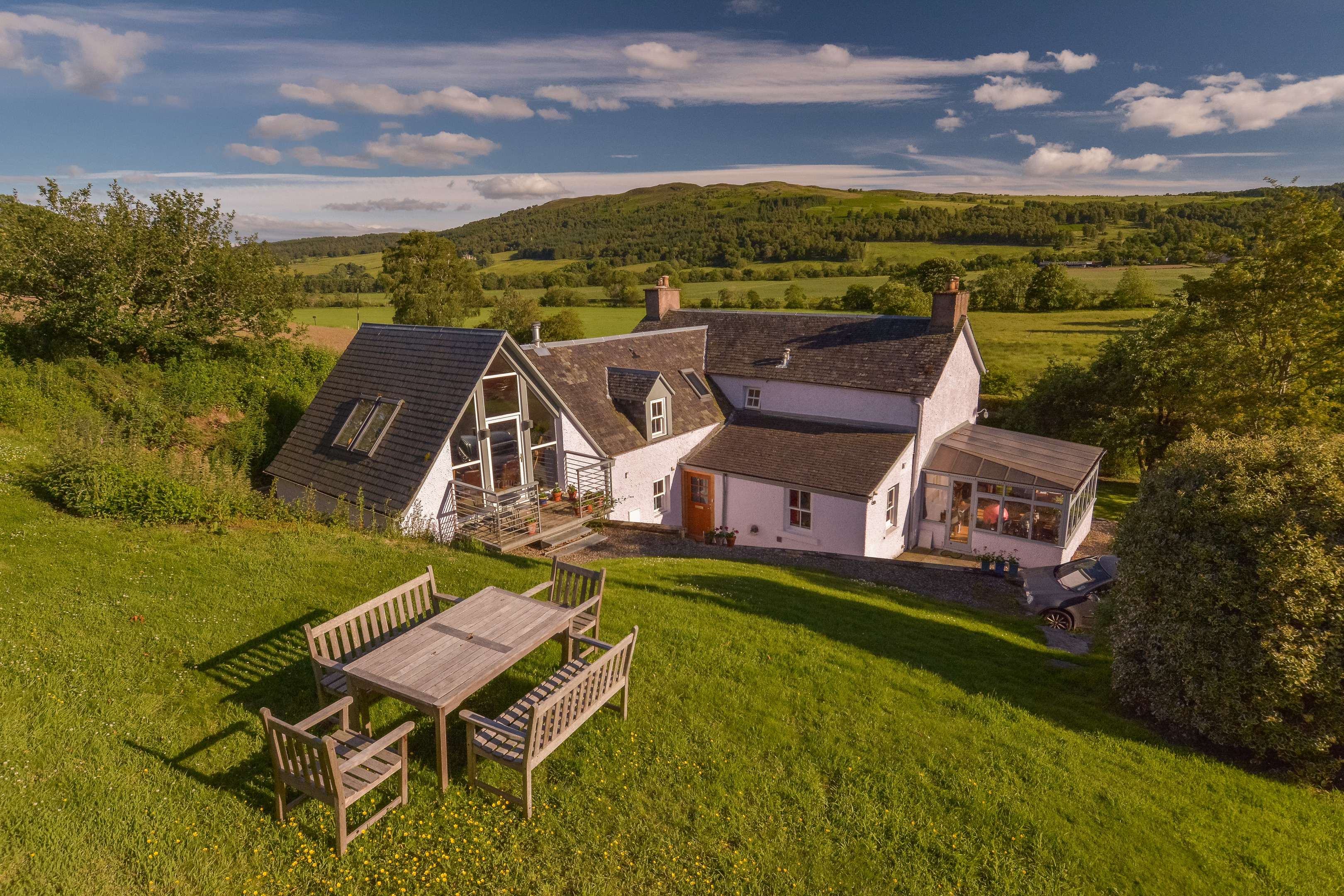 A traditional country house near Pitlochry has been artfully added to with an architect-designed extension that makes the most of a sloping site. On top of combining old and new, the location pairs country idyll with easy access to the A9.
As I climb the stepladder to the top level of Knockintober's steading I gaze upward in time to see its resident tawny owl take flight.
Irked at having been rudely disturbed, the bird gazes disapprovingly down at me before flapping its wings and disappearing out of the far side of the building in search of a more peaceful place to catch its rest.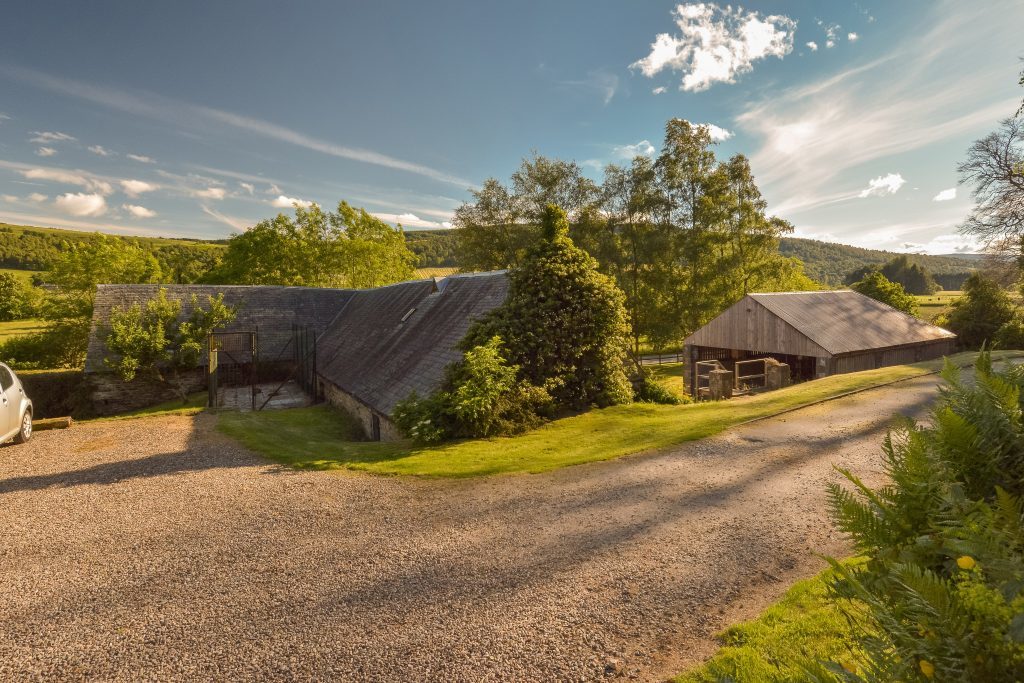 Duncan Webster smiles as I return to ground level. "I'm glad you saw the owl," he says. "This house is great for wildlife. You can hear the stags on the hillside during rutting season.
"One time – and I'm not making this up – we were watching a nature programme about pine martens when an actual pine marten came to our french doors and leaned his paws against the windows to have a look at himself on TV."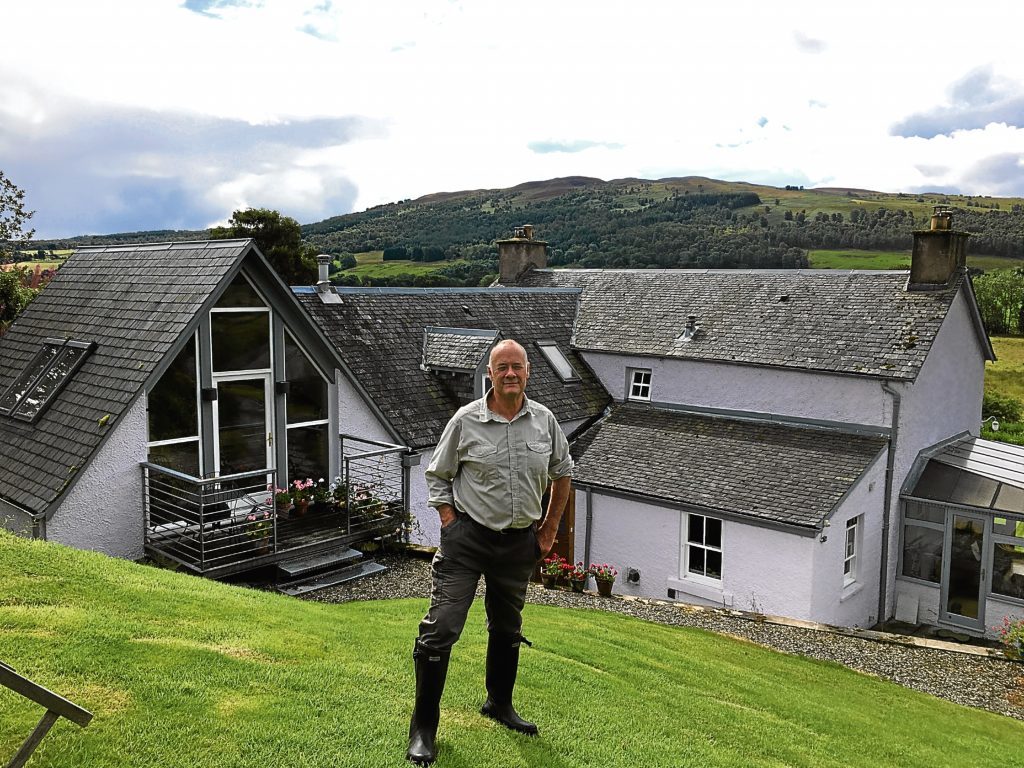 Duncan and his wife Claire have lived at Knockintober for nearly two years. It's unclear when the house itself was built but the couple have been able to trace it back to at least 1827. "We do know it was in the hands of the same family – the Macglashans – from 1827 until 1965," Duncan continues.
"Only two other families have owned it between then and us so we're somewhat upsetting the applecart by not staying for several generations."
The house sits between the villages of Logierait and Grandtully, near the River Tay and around seven miles from Pitlochry. A driveway sweeps up the hillside giving the house some distance from the main road below.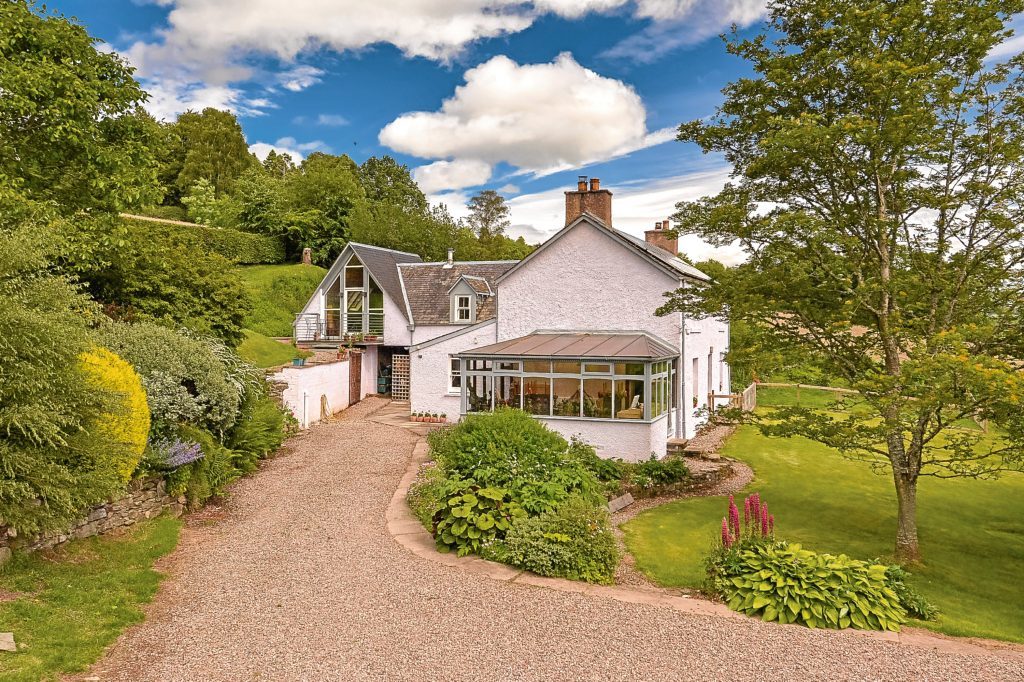 In 2003 the original structure was extended by architects McKenzie-Strickland. They added a modern extension that's propped up on the hillside – you can walk underneath it – and has double height windows to take full advantage of the countryside views.
The new space is a galleried living area above the kitchen. The full height windows are complemented by twin Velux skylights and a pair of floor to ceiling glass panels in the opposite wall.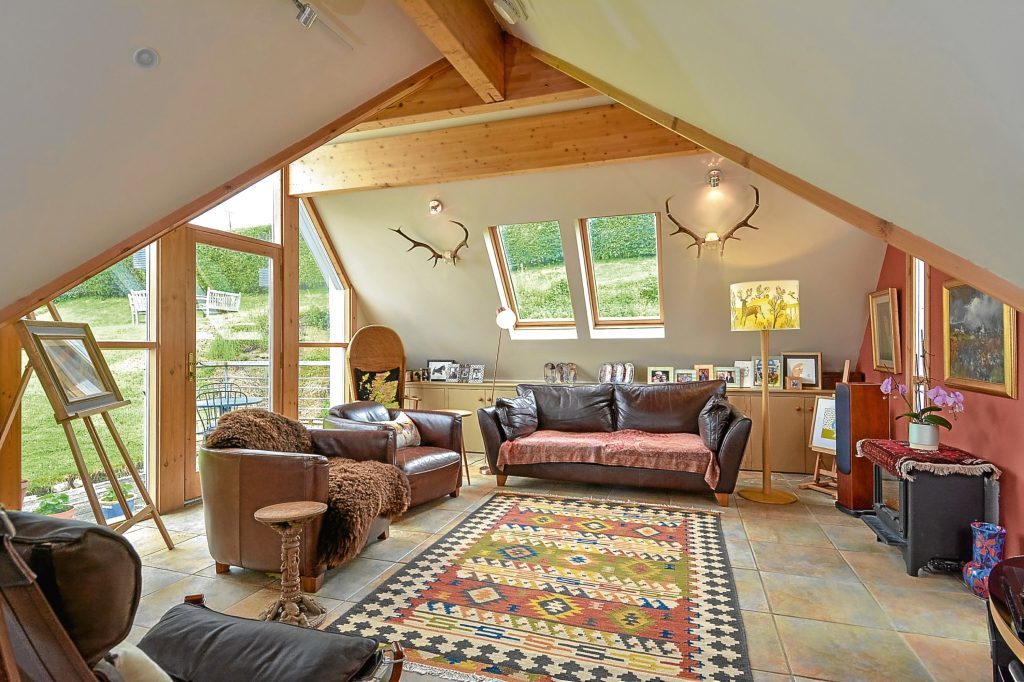 Throw in some exposed beams and stone flooring with underfloor heating and you have a fantastic space to sit and relax.
The kitchen below has a double height area above the dining table and the ceiling then lowers to create a cosy space to cook in. There's an electric Aga as well as a gas hob and electric oven. The couple have also added a new oil combi boiler.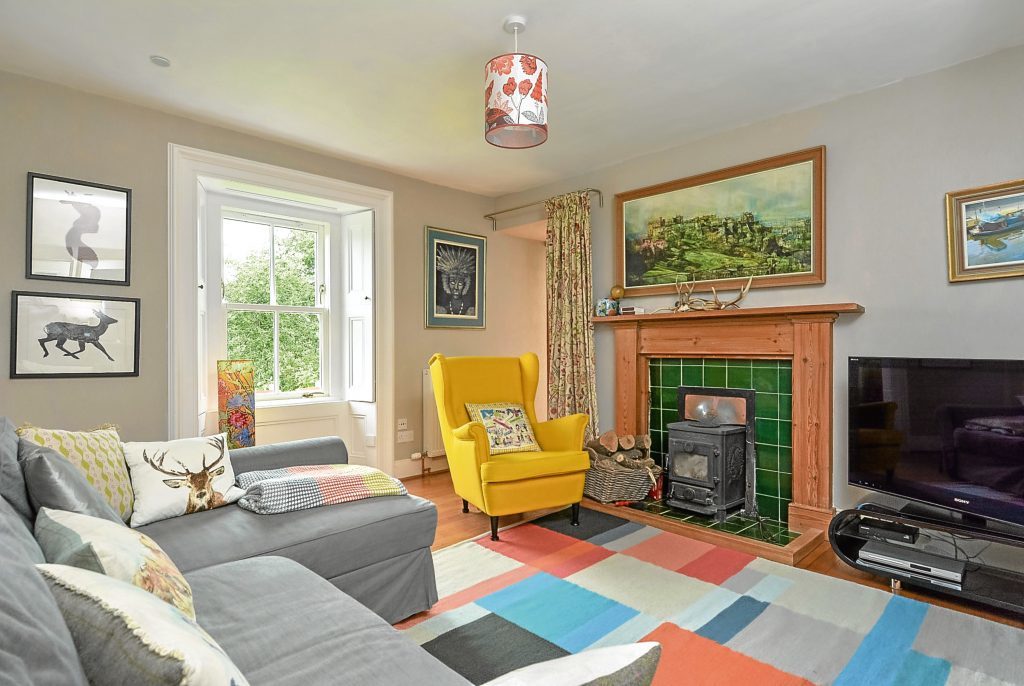 In another modern touch there are rooftop solar panels. These were installed when feed-in tariffs were still at their peak level and will continue to provide a guaranteed income until 2036.
The old part of the house has a living room with wood burning stove, conservatory, utility room and boot room, downstairs guest bedroom and two upstairs bedrooms, the master en suite.
When the couple moved in the house was fed by naturally flowing water from the hillside above. The couple paid quite a substantial sum to have a 300 metre trench dug and get themselves connected to the mains.
"The old system had barely any pressure," Duncan laments. "It took about 10 minutes for the toilet to fill back up after flushing. We went from about a quarter bar to three bars of pressure instantly – I did a little dance when I used the hose and a powerful jet of water shot out."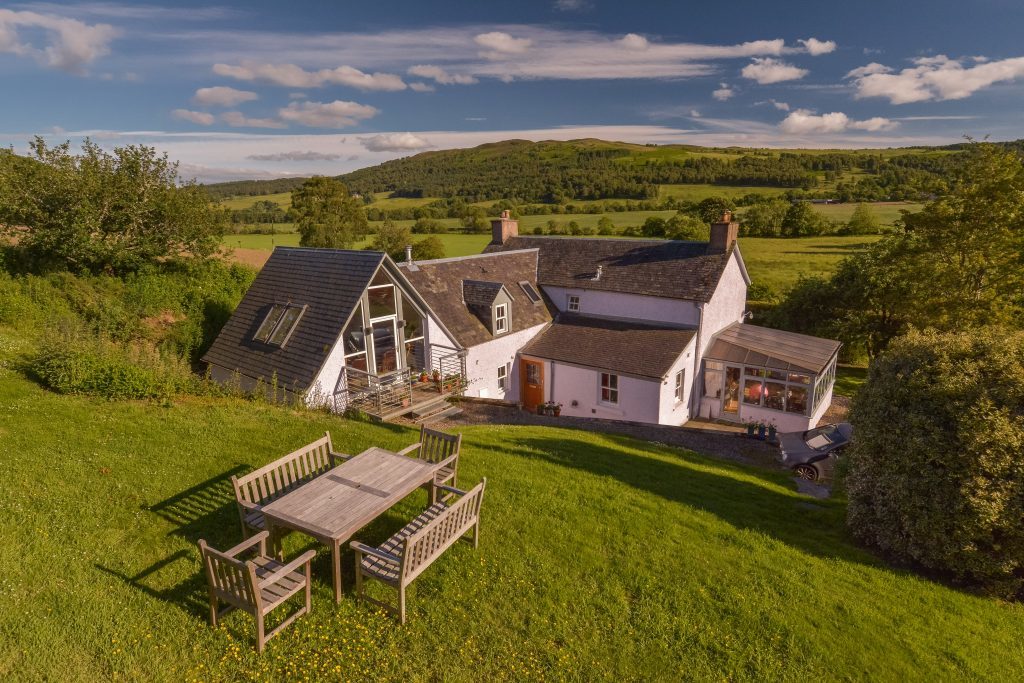 The ground stretch to around 1.3 acres of lawn and woodland. There are a range of outbuildings, including a large steading split into a number of good size spaces.
"I've always thought the steading could be converted into a wonderful collection of artists' studios," Duncan says. "Apparently there is a real shortage of studio space in Perthshire."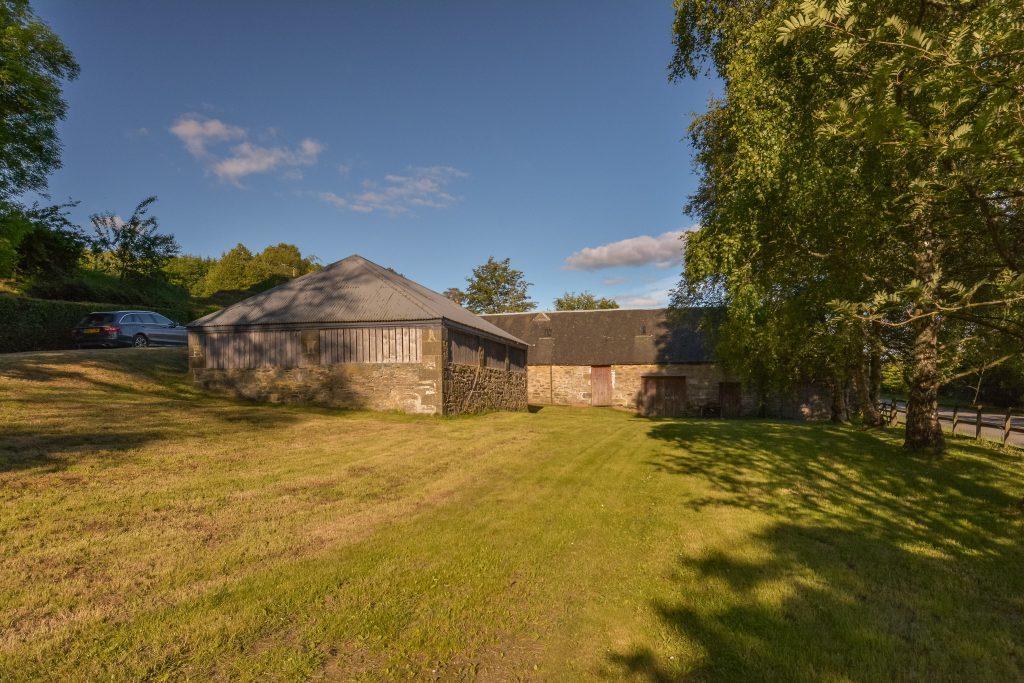 The countryside around Knockintober is perfect for those who love walking.
"The area above is an SSSI," Duncan explains. "There are no shortage of great places to go for a hike around."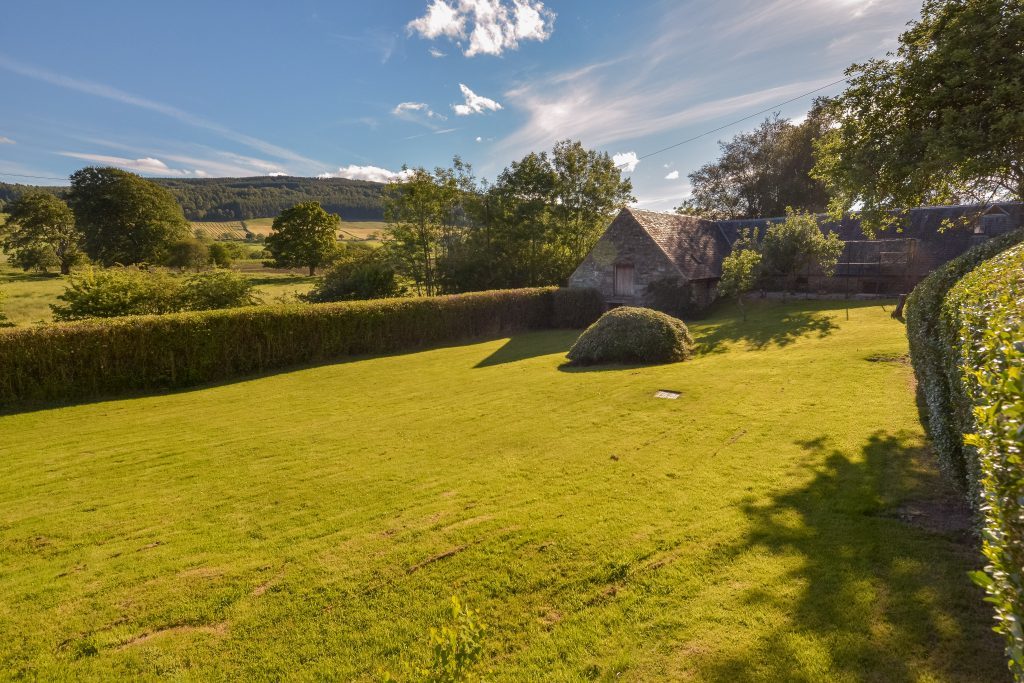 Duncan (59) and Claire (57) are serial movers. "This is our 20th house," Duncan smiles. "Most of the moves have been because of jobs." The couple have previously owned shops, Duncan worked as a deerstalker for many years and was latterly a policeman.
These days, Duncan is an instructor at the Land Rover Experience in Dunkeld while Claire works at Pitlochry Festival Theatre.
The couple's daughters Francesca and Georgina live in Bridge of Weir and Fort Augustus, respectively. With both daughters now mothers the couple are keen to move closer so they can help look after their grandchildren.
"We don't necessarily need another place as big as this," Duncan says. "But I would like a bit of land. I'm very outdoorsy and I'd love to have enough space to keep some goats or a couple of red deer hinds.
jmckeown@thecourier.co.uk
Knockintober, Ballinluig, Pitlochry is for sale through Savills for offers over £420,000.