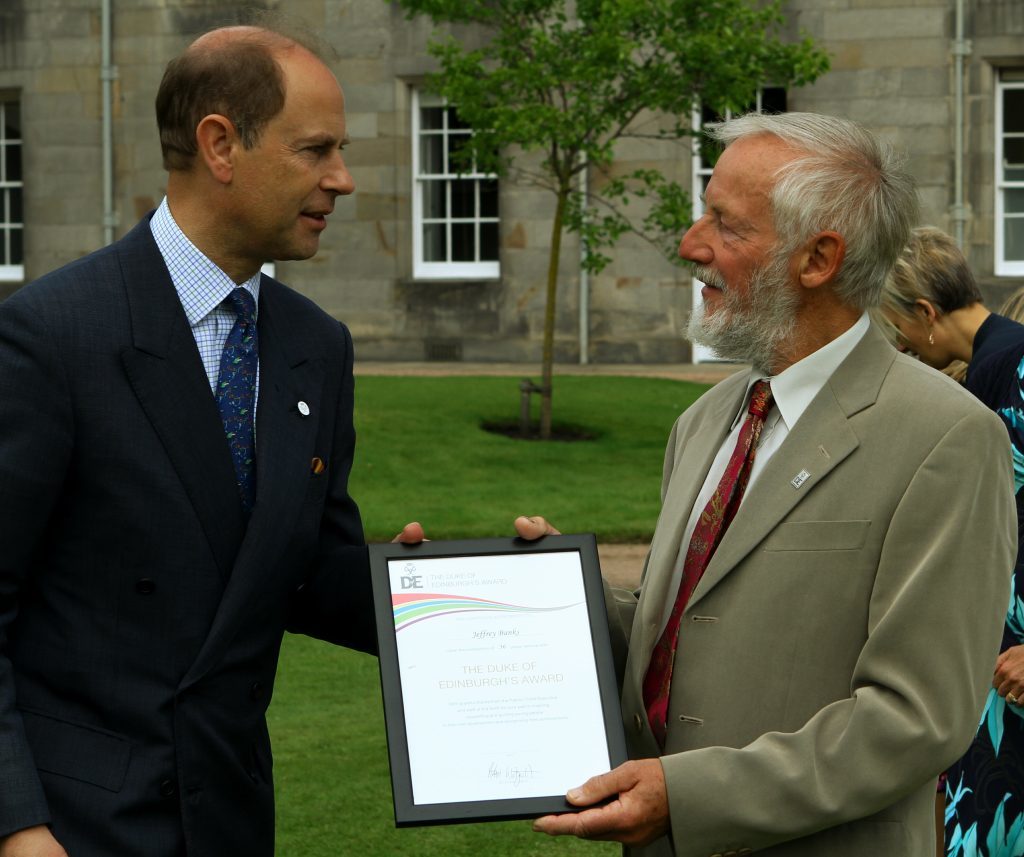 History may have been made at the Duke of Edinburgh gold award reception on Wednesday.
Leaving aside the presence of the Earl of Wessex, and the host of famous faces from the world of sport, entertainment and business, one four-legged guest presenter almost stole the show.
Step forward Gobi, the little dog who won the hearts of the world when she adopted Australian/British runner extraordinaire Dion Leonard .
Gobi touched hearts around the world when she followed the ultra-marathoner through his 250km run across China.
Now she lives in Edinburgh with Dion and wife Lucja and is believed to be the first dog invited to help hand out certificates to the young people who have completed their gold awards.
"There she was living a completely different life in the desert, now she is here," Dion said.
"She ran for 77 miles with me during the race and our meeting changed both of us.
"It is what I am talking about today – you never know how life will go along."
When Prince Edward heard the tale of the little dog who ran and ran, he quipped: "No wonder she's lying down then!"
The prince, a trustee of the Duke of Edinburgh awards met young men and women from across Courier Country enjoying a golden day out in the gardens of the Palace of Holyroodhouse.
They are among hundreds of recipients of the Duke of Edinburgh's Awards who are converging on the palace for four ceremonies held this week.
The prince met 368 young people from across the UK in the morning and another 360 gold award winners in the afternoon.
A host of guest presenters, including The Courier's editor Richard Neville, attended, to present each recipient with their certificates.
Receiving certificates were gold award winners from Tayside, Angus, Fife and Perth and Kinross.
Young people from Angus received their awards from a giant of rugby, Scottish star Alastair Kellock.
Several carried out their expedition – walking and camping in the Lake District – together, including Ayah Al-Dabbagh who is hoping to study dentistry, Martin George, who will be heading to Glasgow to study aero mechanical engineering, and Jennifer Speed, who is keeping her fingers crossed for her results, aiming for two As and a Bs, to allow her to study criminology.
From Dundee were Nadia Mathers, 18, and Amy Paterson, 23.
Nadia, who is studying physiotherapy at Robert Gordon, said she believed the award was already opening up opportunities for her.
"It's on my CV and I've gone for jobs and they've asked about the volunteering aspect and I've got those jobs."
Amy, who has just graduated in zoology from the University of St Andrews and is now embarking on teacher training, thoroughly enjoyed her expedition which tied in with her interest in biology.
Former Woodmill High pupils, twins Holly and Kerry Hendrie, 18, were among 11 recipients from the Dunfermline school.
For the sisters, the scheme was a part of growing up and leading independent lives.
Holly, who is at Glasgow studying business and economics, said: "We were in the same group, but I was always crying– I do not know what I would've done without Kerry."
Kerry, studying medicine at Dundee, added: "This is the first time we've been apart, at school we were together as well, but we started doing our own things."
Holly added: "People assume we have the same life, but we are different, and the award showed that."
Fifer Group Captain Jim Leggat, the regional group commander for the ATC in Scotland and Northern Ireland, was one of the presenters.
"We have 114 units and here today we have 35 cadets from all parts of the country.
"It is a tremendous achievement for them, this is inspirational, it gives them self belief and determination."
On Thursday, it is the awards patron, Prince Philip, who will lead the ceremonies.
The DofE is the world's leading youth achievement awards.
Founded by the Duke in 1956, it is being delivered in 10,800 centres, including schools, youth clubs and even prisons, and is supported by more than 2,600 partner organisations and 40,000 adult volunteers.
More than six million people have taken part in the UK, achieving in excess of 2.7m awards since its establishment.
Over the last year 133,369 gained either a bronze, silver or gold.
The Prince also handed over a retiral certificate to Jeffrey Banks,  leader for Perth and Kinross Council scheme.
Mr Banks, a keen mountaineer and hillwalker, has been involved in the scheme for 36 years and assesses the expeditions carried out by the young people as part of the awards.
"I was encouraged to give something back, to participate, and I hope I have done that."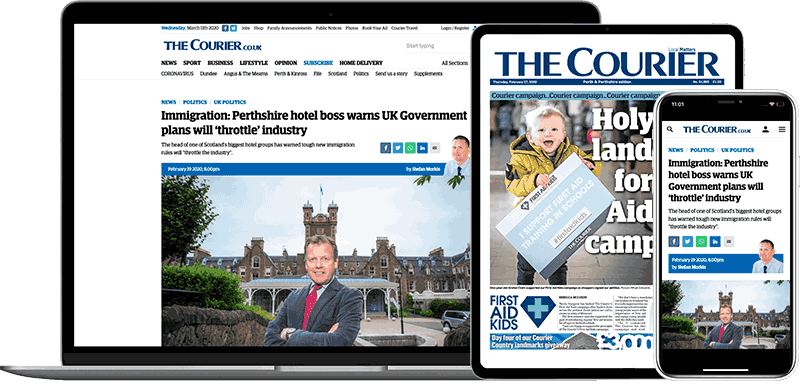 Help support quality local journalism … become a digital subscriber to The Courier
For as little as £5.99 a month you can access all of our content, including Premium articles.
Subscribe