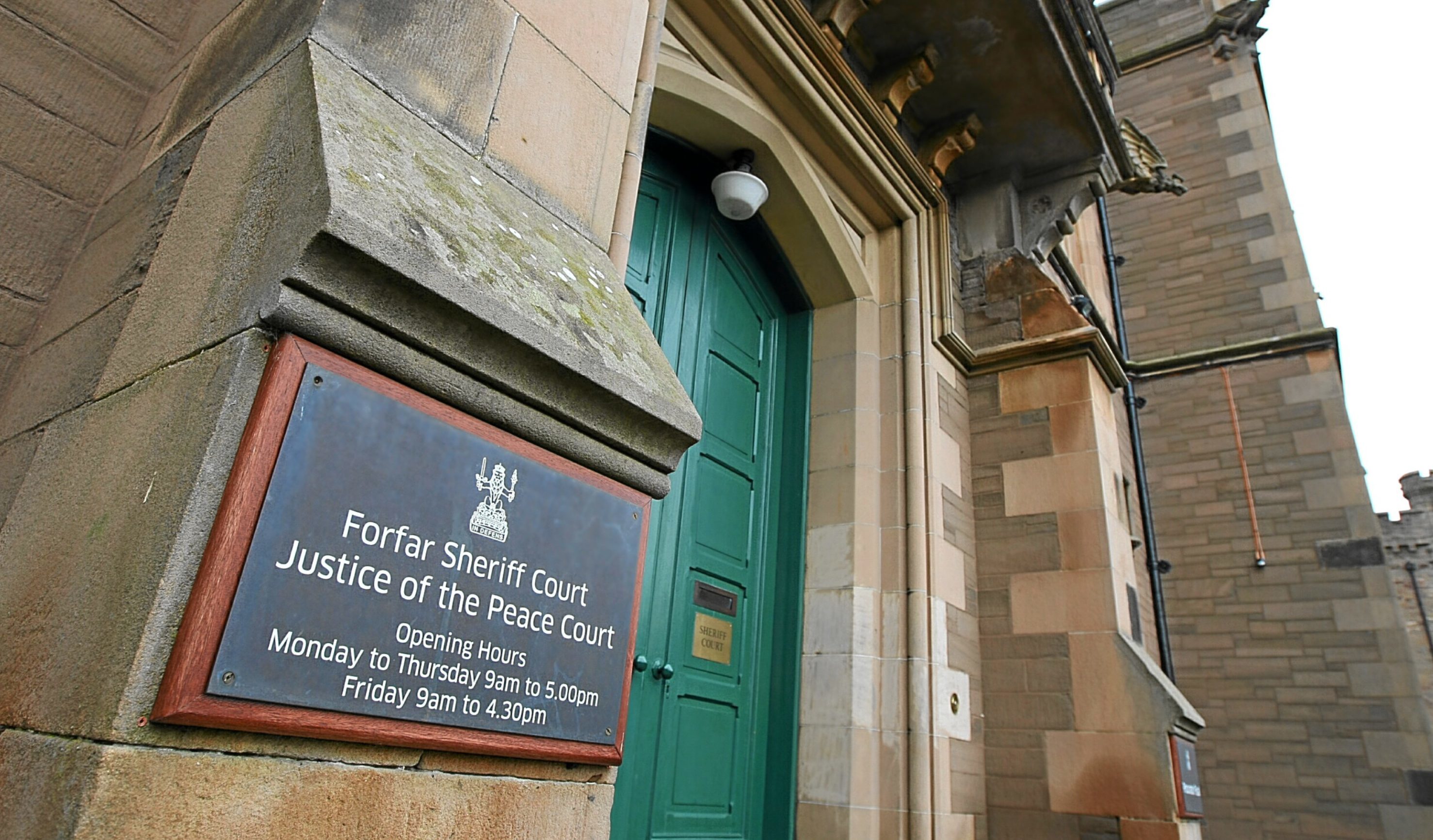 An Angus drug addict who dislocated his sister's hip when he pushed her during an argument has been sent to prison for nine months.
Forfar Sheriff Court heard the woman's injury was linked to a pre-existing medical condition, but a sheriff told Mark Hampton his record and other offending meant there could be no alternative to jail.
Hampton, 46, of New Wynd, Montrose appeared for sentence before Sheriff Gregor Murray at Forfar having previously admitted a charge of assault at a house in Montrose on July 5 last year.
He also previously admitted charges of breach of the peace and another assault on June 22.
Defence solicitor Nick Markowski said: "His offences are all very similar.
"Until the offences his family were very supportive but unfortunately they have had to bear the brunt of his relapses and he is no longer welcome.
"He was under the influence of street valium and has very limited recollection of the incidents.
"He is obviously aware his liberty is at risk," added Mr Markowski.
Sheriff Murray told Hampton: "You have an awful record. Admittedly it is mostly dishonesty, but there has been a recent escalation and frequency, and a failure to complete community orders.
"There can be no alternative to custody."