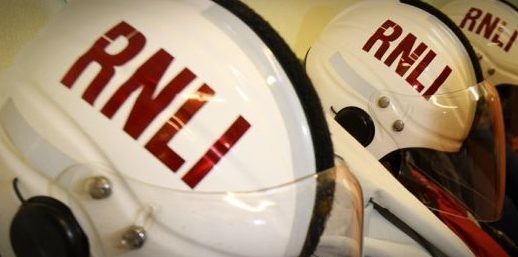 A warning has been issued over the dangers of "tombstoning" after a large-scale emergency response to an incident in Angus.
Coastguard teams were returning from the Arbroath Festival of Heroes event back to their station when a report came in of males who were trapped at the local cliffs.
It is understood the pair had been jumping from the cliffs and had been cut off by the tide.
The Arbroath and Carnoustie teams called in backup from Montrose and St Andrews to help the youths, and the accident has been reported to the police.
A spokesman for HM Coastguard Angus and Mearns said: "Due to the potential severity of the incident, back up teams from Montrose and St Andrews were also tasked along with both inshore and all-weather lifeboats from RNLI Arbroath.
"Reports were that two male youths were tombstoning from the cliffs and got themselves in to difficulty.
"After jumping from the cliffs and entering shallow water they found themselves trapped and cut off by the tide.
"Both were recovered by the inshore lifeboat and returned to the lifeboat station at the harbour where it was decided that no further medical attention was required.
"Both were very lucky to walk away from this incident.
"The dangers of the incident were explained to the two young males.
"A total of four Coastguard teams, 15 rescue officers, two lifeboats with nine crew, plus shore crew dropped all that they were doing this evening to run to the aid of these young males."
Mobile panic
After the Montrose Coastguard officers had returned to the Traill Drive station at 8pm, two young girls came to ask for help to recover a mobile phone from a hole in the rock armour nearby.
Four officers followed the girls back to where they lost the items and recovered the phone after "a bit of head scratching".
The Coastguard said: "The first place they thought of getting help was the coastguard station and officers were more than happy to lend a hand."