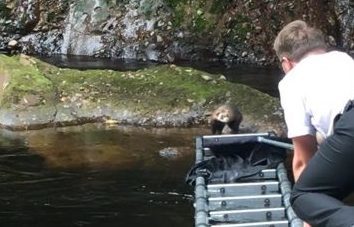 A ferret is recovering following a lucky escape from a watery end after spending three days stranded on an Angus river.
The Scottish SPCA is now hoping to reunite the animal with its owner after officers netted the unusual catch on the River North Esk near Edzell.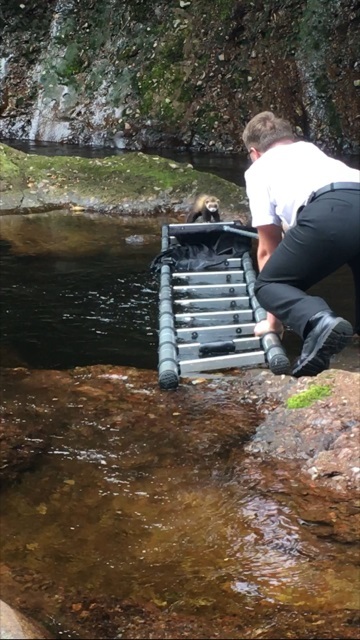 Animal rescue officer Coreen Hill said, "The ferret had been seen for three days prior to us being called out last Thursday evening.
"At that time the ferret had been sun bathing and the area had a slight rock formation where he had been sleeping and looked to be under no stress.
"Since they can swim I decided to check back in the morning and assess the situation."
But when she returned the next day, Coreen discovered the area the ferret had been on was in the middle of very fast flowing water.
She called out fellow animal rescue officer Ben Soutar, but they faced a race against time after the ferret had woken up and was furiously trying to escape from the rock.
They stretched a ladder over the rocks and, after much encouragement, the ferret popped into an outstretched net.
He is now being looked after at the Petterden rescue centre and anyone with information is being asked to contact the Scottish SPCA's animal helpline on 03000 999 999.