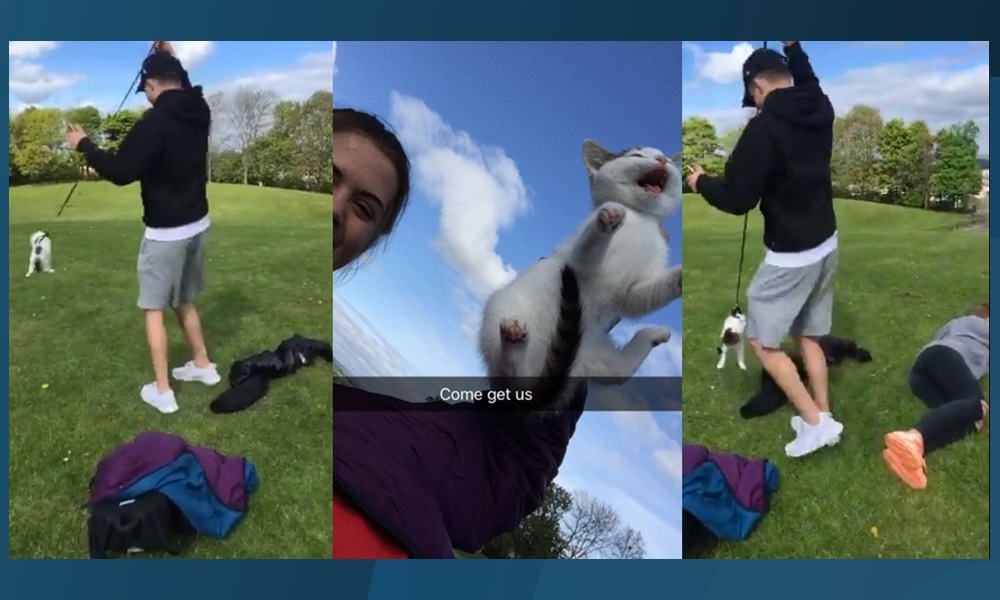 Concern has been raised after images of young people apparently mistreating a kitten in Dundee emerged on social media.
The Courier has obtained pictures which show youths apparently hanging the tiny creature from a harness.
The youths can be seen grinning and laughing in the images.
The unnamed duo, who posted the pictures as part of a Snapchat conversation with friends, also posted the tagline: "Come get us" under their pictures.
Disgusted locals took to social media to express their rage.
Ryan Morrison, 18, who discovered footage of the assault on Snapchat, said: "It's proper horrible stuff and it's in Dundee as well. It's unreal how I annoyed I am. It's actually vile."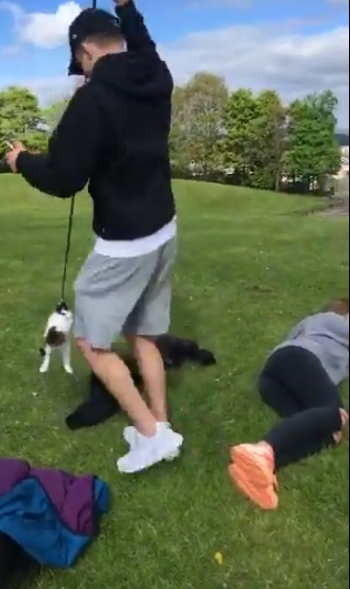 Another added: "Is that in Dundee? That's so disgusting."
A spokeswoman for animal charity, the SSPCA, branded the images concerning and urged anyone with information to get in touch.
Our city of Dundee will be appalled at such cruel and vile actions.
She said: "We have not received any reports to our Animal Helpline relating to this incident. However, we are concerned after seeing these images of the kitten and we would urge anyone with information to contact us on 03000 999 999."
Animal lover and Dundee Missing Pets Facebook page manager Linda Quinn says people throughout the city will be disgusted by the images.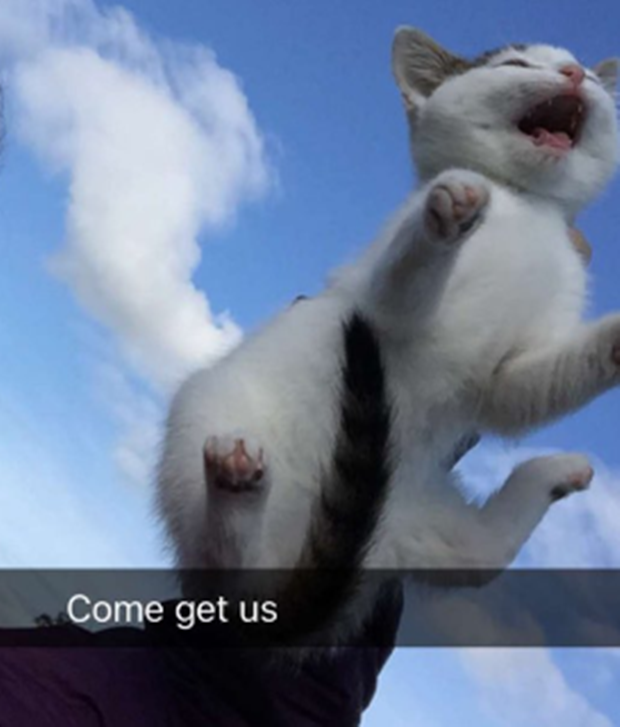 She said: "To hear this kind of thing happening in my own home town is very disturbing.
"Our city of Dundee will be appalled at such cruel and vile actions."
Police Scotland said they were unaware of the incident.
The incident comes shortly after another animal cruelty outrage in the city.
The Courier revealed last month that sick fiends wrapped an ageing dog in a bin and left it to die.
The dog, a male pointer crossbreed, was found on Dundonald Street by a member of the public.
Two women from Dundee were later charged with the offence.