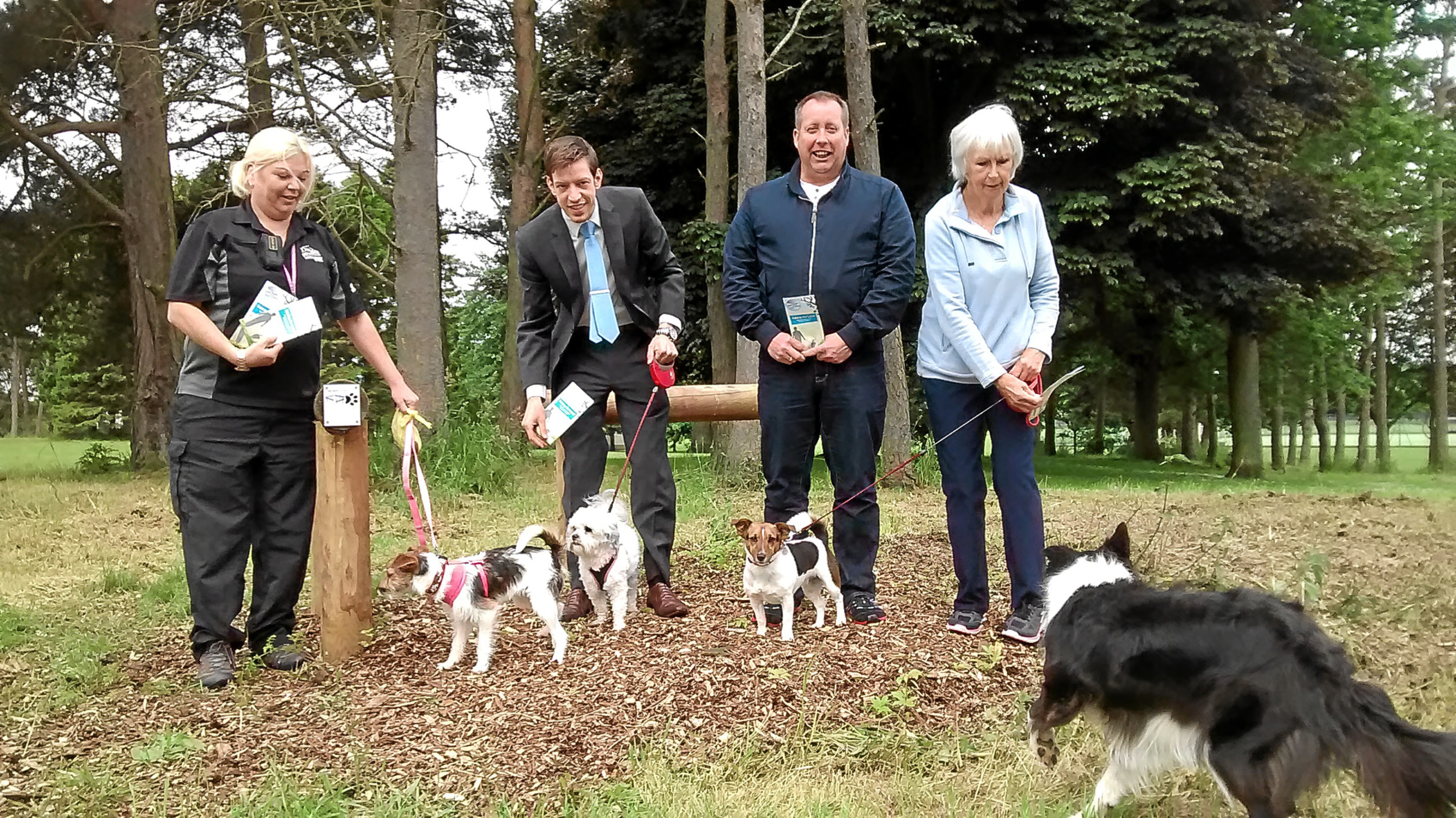 New dog walks with optional agility activities were launched in two Dundee parks.
The trails, which have been designed to allow walkers to train their dogs to use obstacle features, were unveiled at Dawson and Balgay parks.
Created by Dundee City Council, it is hoped they will encourage more people to get out and about with their pets.
Launching the trails with the help of his dog Millie, John Alexander, convener of the council's neighbourhood services committee, said: "Dog walking is welcomed in all our parks and they are already popular locations with thousands of people and their four-legged companions.
"I'm sure that dogs and their owners will enjoy these new trails along with the fun challenges to be found along the way that will help people to continue to stay fit and active in our green spaces."
Each trail is a mile long and they have been designed to avoid sensitive areas such as gardens, sports pitches and cemeteries.
The doggy health trails have 10 waymarkers and five dog agility features running along the side.
These features have been created for dogs of all shapes, sizes and abilities, and add challenges that can be used by walkers and their dogs.
The trails will feature on a new leaflet, "Take the Lead", which forms part of the Take Pride in Your City campaign – a council-led scheme aims to encourage Dundonians to help in the effort to prevent litter, dog fouling, fly-tipping and discarded chewing gum from blighting the city.
The leaflet will be available at vets and libraries and to download online.