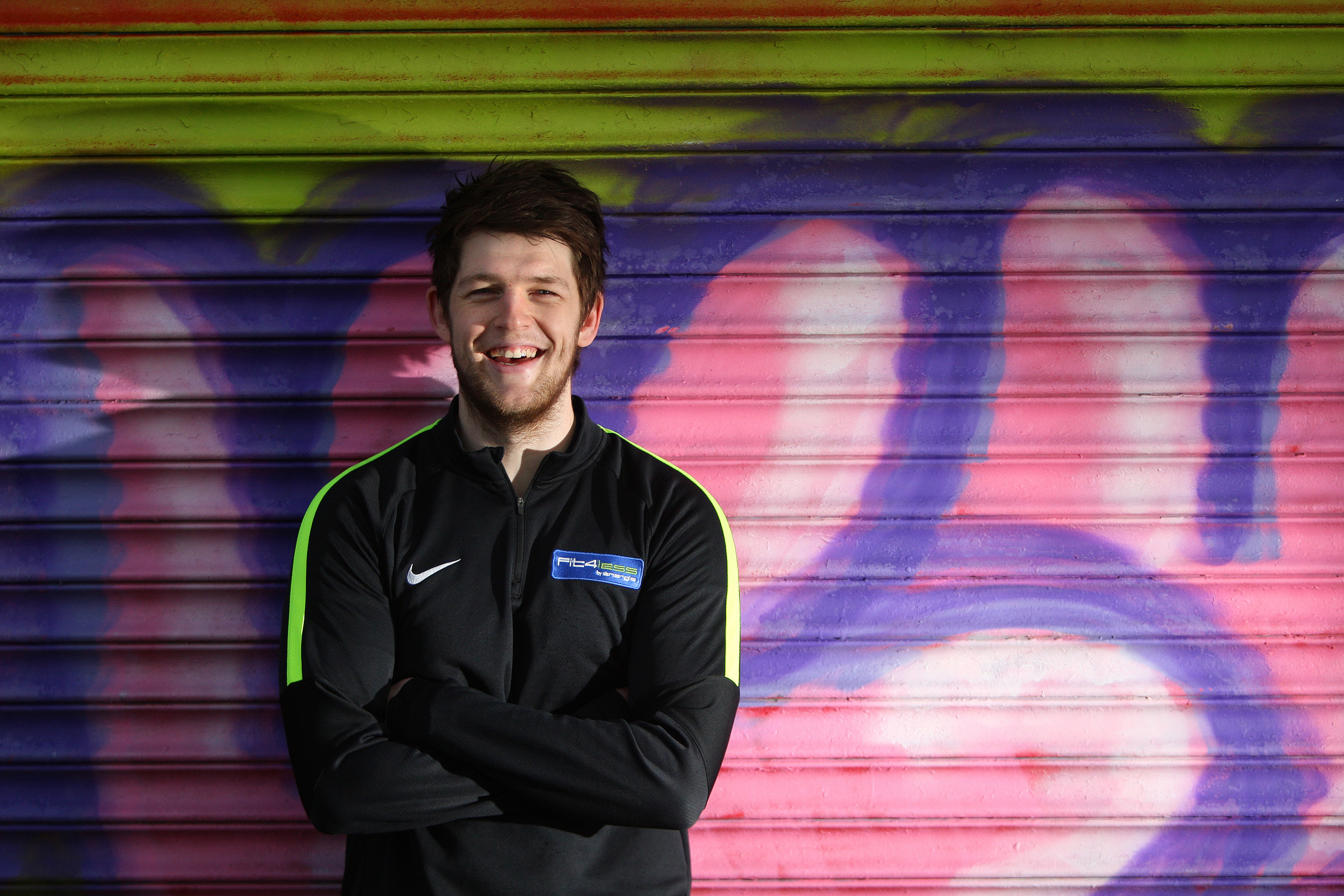 An animal-loving fitness instructor is to run three separate endurance events in the space of three months  – and more besides – to raise funds for Guide Dogs for the Blind.
David Low, 24, is to run the London Marathon on April 23, raising vital cash for his chosen charity which he feels a special affinity for.
Not content with running more than 26 miles in the capital, David will race in the Edinburgh Marathon a month later, and an excruciating Ironman competition in the summer – which will see David complete a 1.2 mile swim, a 13 mile run and a 56 mile bike race without a break.
Coupled with a brace of half marathons in Dundee and Angus, David will be competing in five events this year, to raise money for one of his favourite animal charities.
"My main focus up to now has been preparation for the London Marathon," he said.
"I had planned on just doing the one marathon to begin with, which was the London Marathon in just over two weeks.
"While practising for it though, I just seem to have picked up the idea of doing the others.
"As part of my training, I recently took part in a sponsored indoor walk, where I travelled the distance from the Tay Road Bridge to the Forth Road Bridge on a treadmill.
"I'm hoping to raise £2,000 for Guide Dogs For The Blind. I have always felt a special affinity with animal charities, and Guide Dogs For The Blind do such good work in the community."
David has met with a number of people heavily involved with the Guide Dog charity, and praised them for all of the hard work they do.
As a personal trainer, the young fundraiser said the thought of running was not overly phasing him, but that the swimming portion of the Ironman competition could prove challenging.
"The Ironman competition is really taking it up to the next level, I've never competed in such a potentially gruelling event before."
Donations can be made via David's justgiving page.