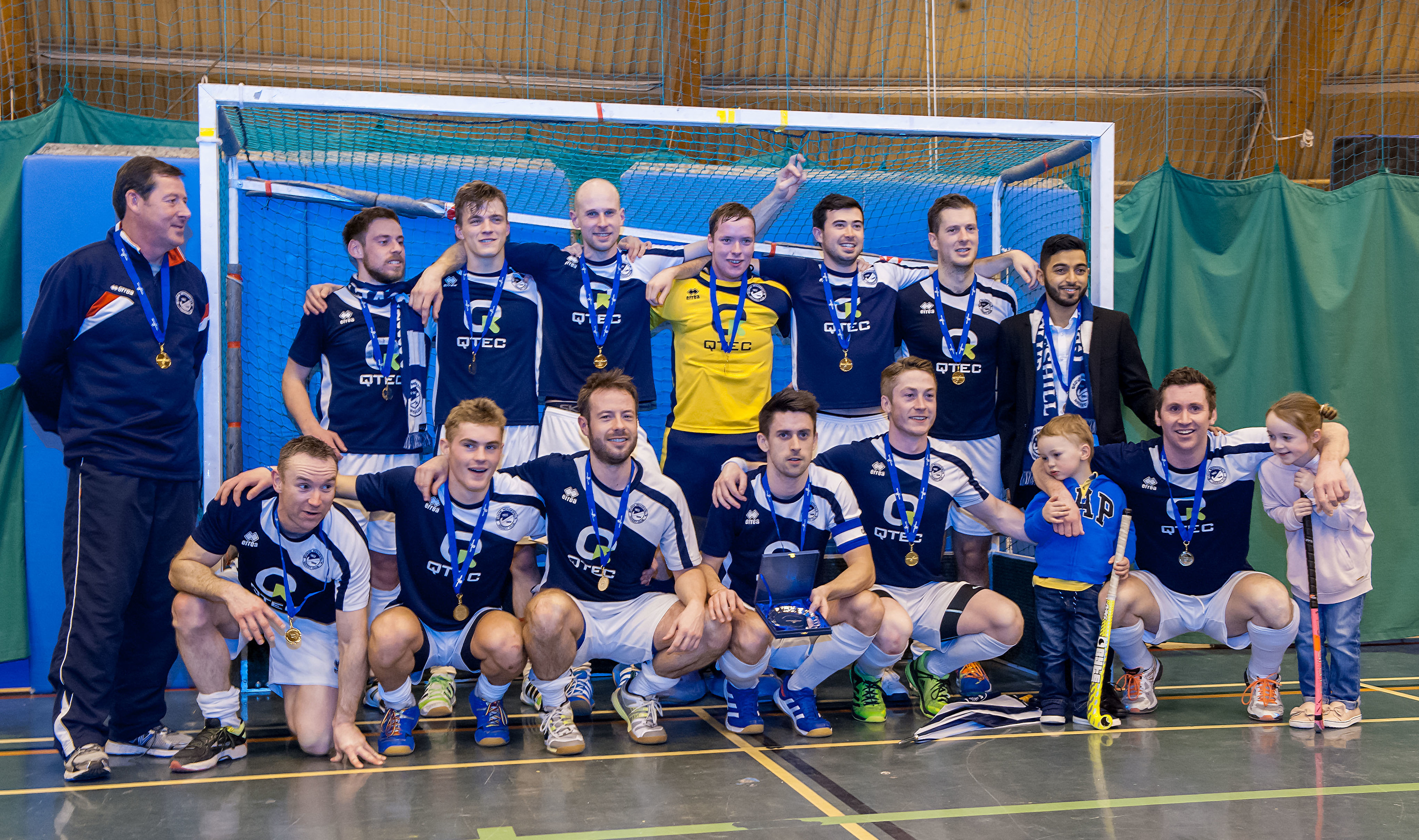 A Dundee hockey club has been named the best in Europe by a continent-wide body.
The European Hockey Federation (EHF) picked Grove Menzieshill HC for the Small Club of the Year prize, commending its youth ambassador programme and community approach.
Club president Kyle Moir said he was delighted the club had been recognised.
"Grove Menzieshill Hockey Club is a club that prides itself on having close ties to the local community," he said.
"The club regularly deals with local schools and businesses as well as enjoying involvement with community activities.
"We have a core group of volunteers who have bought into a strong club vision and have been committed to achieving our ambitions.
"The club is delighted to receive this award, as it recognises the value of those volunteers' work, time and efforts to generate success. A huge thank you must go to Sport Scotland and Leisure & Culture Dundee, but especially to all of our volunteers and members – it is their efforts that continue to make Grove Menzieshill Hockey Club a great club to be part of."
Mr Moir added: "This award demonstrates that the club is going in the right direction. As a member of Forthill Community Sports Hub we are actively pursuing this community involvement.
"The next step for the club is to develop our own facilities and we will be seeking partners to support this project. It is only through investment in the sport that we can offer hockey opportunities to all players, coaches and officials at all ages and levels.
"Our targets are to have all our teams playing at the highest level possible, to continue to grow our community programmes, to produce talented players for recognition at district and Scottish level, and maintain our successful in-schools programme."
German side SG Rotation Prenzlauer Berg, won the Large Club of the Year prize.
David Sweetman, CEO of Scottish Hockey, said: "I'd like to offer my congratulations to Grove Menzieshill on this success, it's great to see the club recognised for the hard work it has done.
"Strong clubs are vital to the strength and growth of the sport; we want them to be strong, vibrant organisations in order to attract and retain members. We hope this award will inspire all our member clubs across Scotland."
EHF President Marijke Fleuren said of the winners: "It is a joy to see the achievements and great initiatives from clubs, both big and small. Both their applications were filled with marks of dedication, creativity and ingenuity."