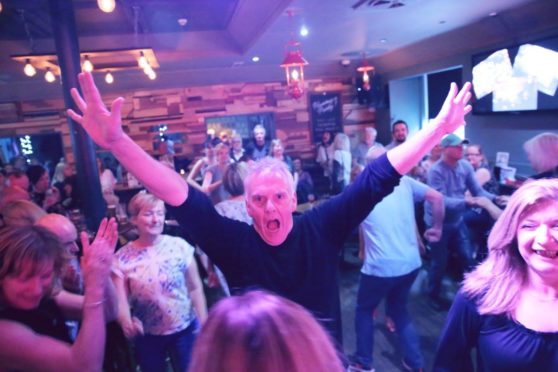 Dundee's Almost Blue live music festival will return this summer.
The three-day event will see more than 100 gigs performed at more than 20 venues across the city centre and Broughty Ferry over the weekend of June 29 and 30 and July 1.
It is the seventh time the festival has been held since its launch at only two venues in 2012 and organisers hope to attract even more venues in 2018.
Last year's festival saw crowds pack into pubs and other venues.
A festival spokesman said they are still looking for more bands and venues to take part.
He said: "We are delighted to announce the launch of Almost Blue 2018.
"It's always an exciting time and it's also great to reveal that already around 20 venues have signed up for the festival. We're hoping this will be a record year, yet again.
"Almost Blue has grown beyond our wildest dreams. We started it with only two venues and when the Blues Bonanza sadly ended a few years ago we decided to appeal to about half a dozen other venues just to see if we could keep some kind of buzz going in the city centre over the traditional weekend.
"We'd welcome any other venues in the city centre or Broughty Ferry to join up as soon and make it even bigger and better."
The organisers can be contacted on Facebook.