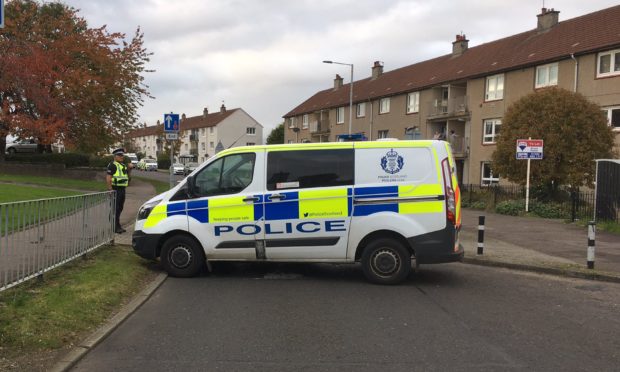 A 38-year-old man who threatened police before plunging from a balcony is in a serious condition in hospital.
Police with riot shields were seen entering a block of flats in the Templehall area of Kirkcaldy amid reports of a disturbance on Tuesday afternoon.
Officers are said to have been threatened by the man, who also threatened to harm himself inside one of the flats in Fair Isle Road.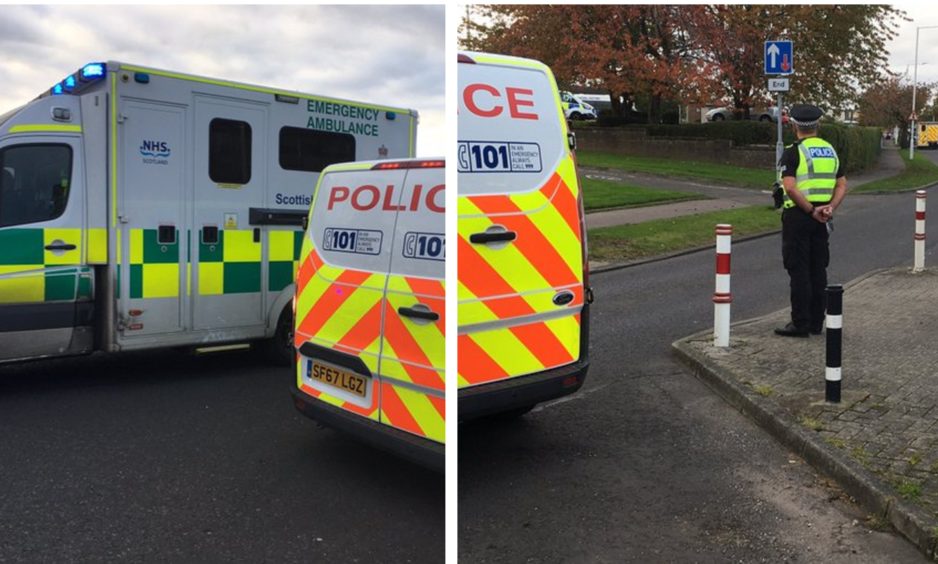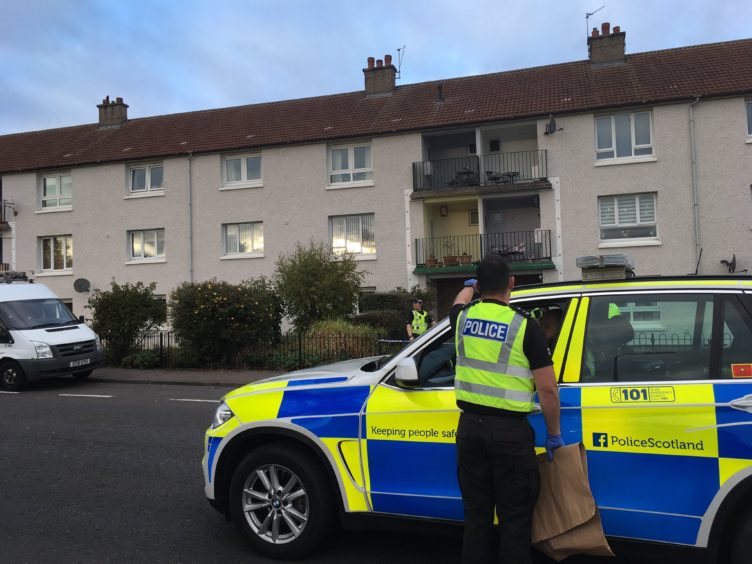 Police said he then tried to climb down from the balcony before falling to the ground.
Witnesses reported him holding some sort of weapon while hanging onto the balcony railing with one hand before he fell.
One neighbour claimed the man threw a knife at the officers.
One neighbour who saw the drama unfold said police appeared to have been responding to a domestic incident and claimed the man had been brandishing a knife.
"I saw a man jump from the second floor balcony, he said.
"He hung for a while then fell face first onto the ground below.
"He was in a bad way. Paramedics worked on him for about half an hour before taking him away.
"Before that, police had entered the building with riot shields.
"There had been some sort of domestic dispute going on, plenty of shouting with the man and a woman.
"Lots of police arrived and I saw the man throw a knife at them."
Five police vans, three ambulances and a fire appliance were in attendance during the incident shortly after 3pm.
The road was partially blocked for a while before the man was taken to Victoria Hospital, just over a mile away, under police escort.
A police spokesperson said: "We received a report of a disturbance within a property at Fair Isle Road, Kirkcaldy, at 3.10pm on Tuesday October 15.
"Officers attended and a 38-year-old man threatened to harm himself and police from within the property.
"The man then attempted to climb down from the balcony and fell.
"He has been taken to Victoria Hospital, Kirkcaldy, with serious but not life-threatening injuries.
"Inquiries are ongoing."