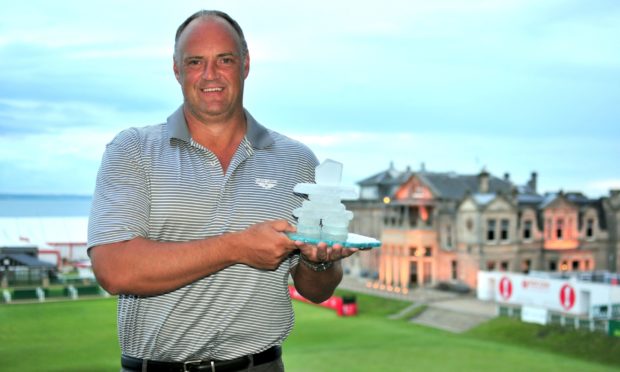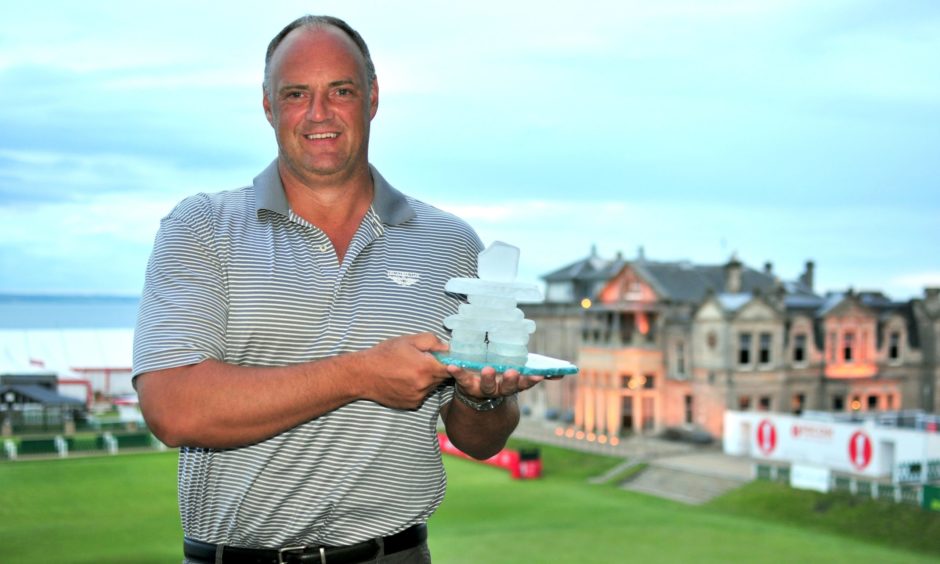 A St Andrews "gentle giant" who set up a charity to motivate and inspire traumatised military veterans through golf trips to Scotland has died aged 54.
Former RAF Leuchars weather forecaster Graham Proctor, who brought 150 ill and injured veterans from the UK, Canada, Australia and the USA to St Andrews since launching St Andrews Legacy, passed away from complications associated with Motor Neurone Disease.
Graham, who ran a guest house on North Street, was diagnosed with MND a year ago but had been visibly suffering with it for some time before that.
St Andrews Legacy was set up by Graham in July 2013 to use the "magic of St Andrews" and the game of golf to motivate and inspire ill and injured veterans to improve health, well-being and stability.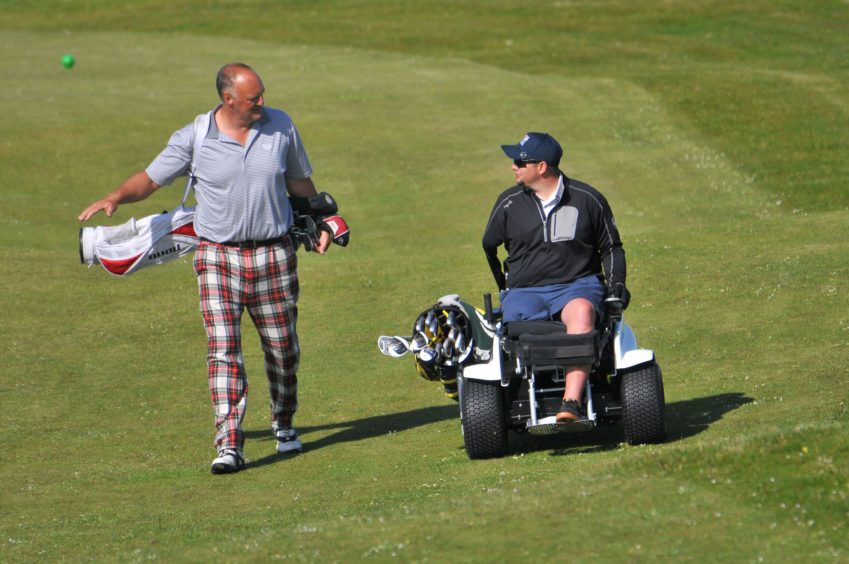 It recognised the positive impact of golf on improving the mental and physical wellbeing of those taking part in the programme which included the opportunity to spend time playing golf in St Andrews – the Home of Golf – as well as elsewhere in Scotland including Machrihanish Golf Club.
Tribute was paid by Kenny Wood, co-founder of another St Andrews golfing charity New Links, who said Graham had been a "great friend" for many years and that St Andrews would "not be the same" without him.
Kenny said: "We are greatly saddened by the passing of Graham Proctor who made a crucial contribution to New Links in its early years, helping to establish the organisation and successfully raising funds for the first New Links scholarship to the University of St Andrews which ran from 2007-2011."
New Links director John Stewart, who also worked with Graham on the St Andrews Legacy initiative, said: "Graham left a big wake behind him and we are all going to remember him for a long time to come."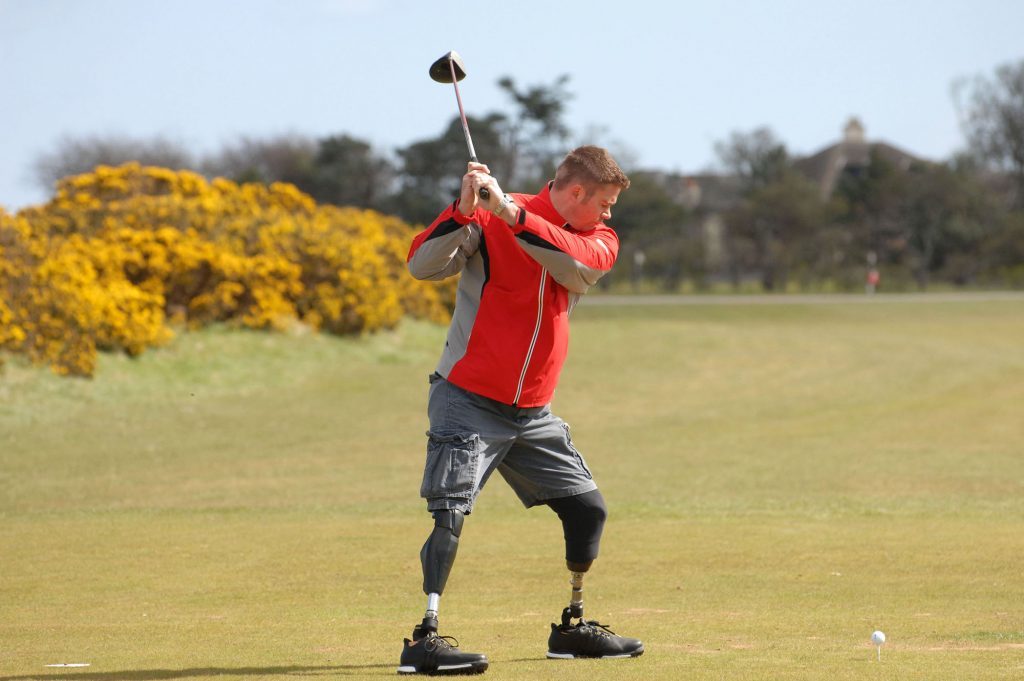 Friends and military veterans across the world took to social media on Sunday to pay tribute.
James A Shead said: "He will be missed! Truly amazing man."
Etienne Aube said: "I have great memories with this gentleman. He made a dream come true for so many golfers. My deepest sympathy for his loved ones. You will not be forgotten gentle giant!"
Luc Mongrain said: "Very sad news. Graham was a great guy who had us veterans taken care of. My thoughts and prayers goes to his family and friends."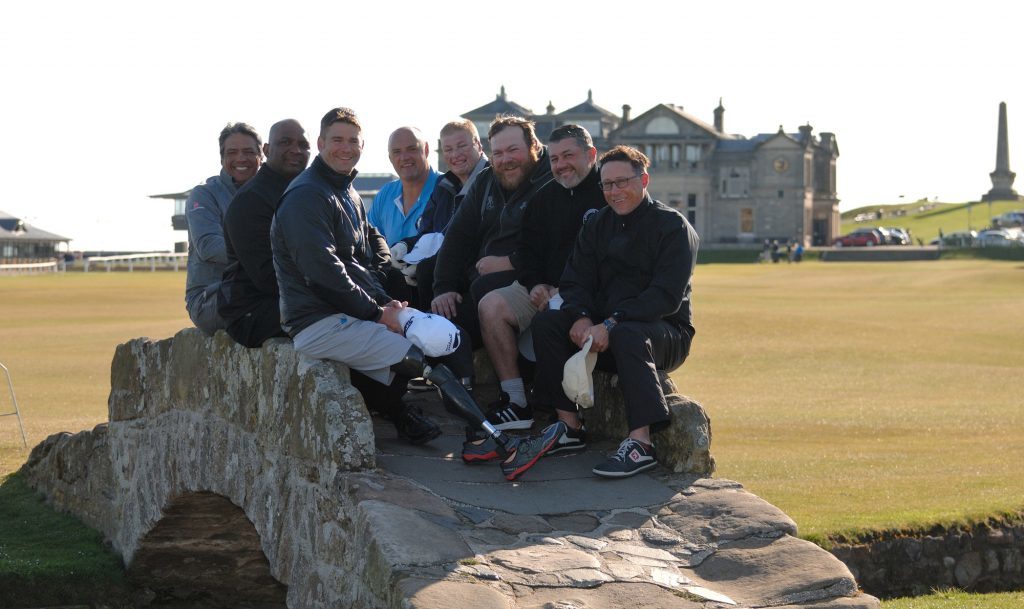 Brian Ash said: "You changed my life. You used to call me 'big fella'. I missed you when I left Scotland and I miss you more now. God speed my friend. May the greens roll in your favour."
Last year Graham Proctor's work was honoured by an Early Day Motion in the House of Commons – laid down by former NE Fife MP Stephen Gethins who was a founder member and co-chair of the All Party Parliamentary Group on Golf at Westminster.
St Andrews Legacy has been credited for helping to inspire Caddie School for Soldiers which has run at St Andrews for the past two years – providing military personnel wounded in active service with the opportunity to train to become full time caddies.
Graham is survived by his wife Marion and children Heather and Greg who are both at university.