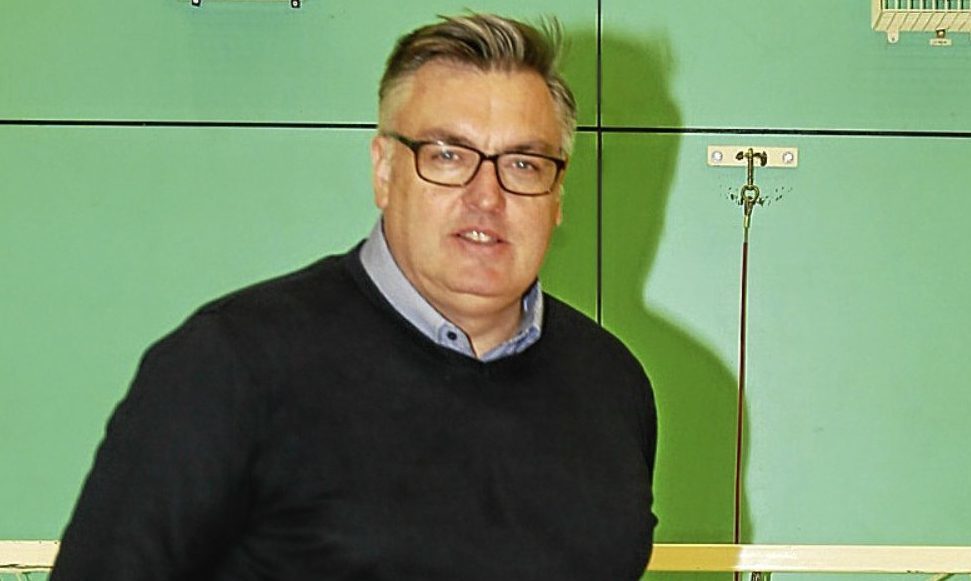 Rising Raith Rovers star Tiegan Clark is encouraging more girls and young women to get active.
She said: "If I could give advice to girls who don't exercise I'd simply say go for it. There is a sport out there that suits everyone so just try as many as you can and find the ones that you really enjoy."
Miss Clark, who plays for Raith Rovers Ladies and coaches at Glenrothes Athletic, last year became an internet sensation after a 40 foot wonder goal she scored at Edinburgh's Easter Road stadium, while aged just 17, was caught on video.
She spoke out to kickstart a Fife Council-run campaign to get more young women and girls involved in regular physical activity.
She met Fife Sports Partnership chairman Councillor Mark Hood to talk about her experiences as a footballer.
"My friend encouraged me to come along to try out playing with Raith Rovers years ago and I've loved it ever since," she said.
"It has increased my fitness, helped me make new friends and given me so many different experiences that I would never have had if I wasn't involved.
"Now I want to play football at the highest level I possibly can. I would also like to continue to coach and ultimately have a job in sport. I had a coach, Pauline, at Raith Rovers Ladies for four years. She was someone I looked up to and really respected, an experienced footballer, and I learned a lot from her.
"My granddad has also supported me. When I was younger he would take me out to practise my skills, encourage me and come along to my games."
Miss Clark has a conditional offer on Fife College's HNC in sports coaching programme. She will also be volunteering with the council's football development team over the summer holidays.
Mr Hood said: "The council's Active Fife team has experience in working with young girls who are inactive. They can help to boost their self-esteem and get them to a point where they feel confident to try out a new sport or set something up in their local community based on their interests.
"We're showcasing some really inspirational girls and young women this year as they are such great examples of what can grow from simply just trying something new.
"Helping more people to access sport and physical activity is a priority for us and there are lots of activities for girls to try out.
"As well as the obvious health benefits, we've seen confidence, friendships, team building and mentoring skills grow in these young women who are now a credit to their sport."