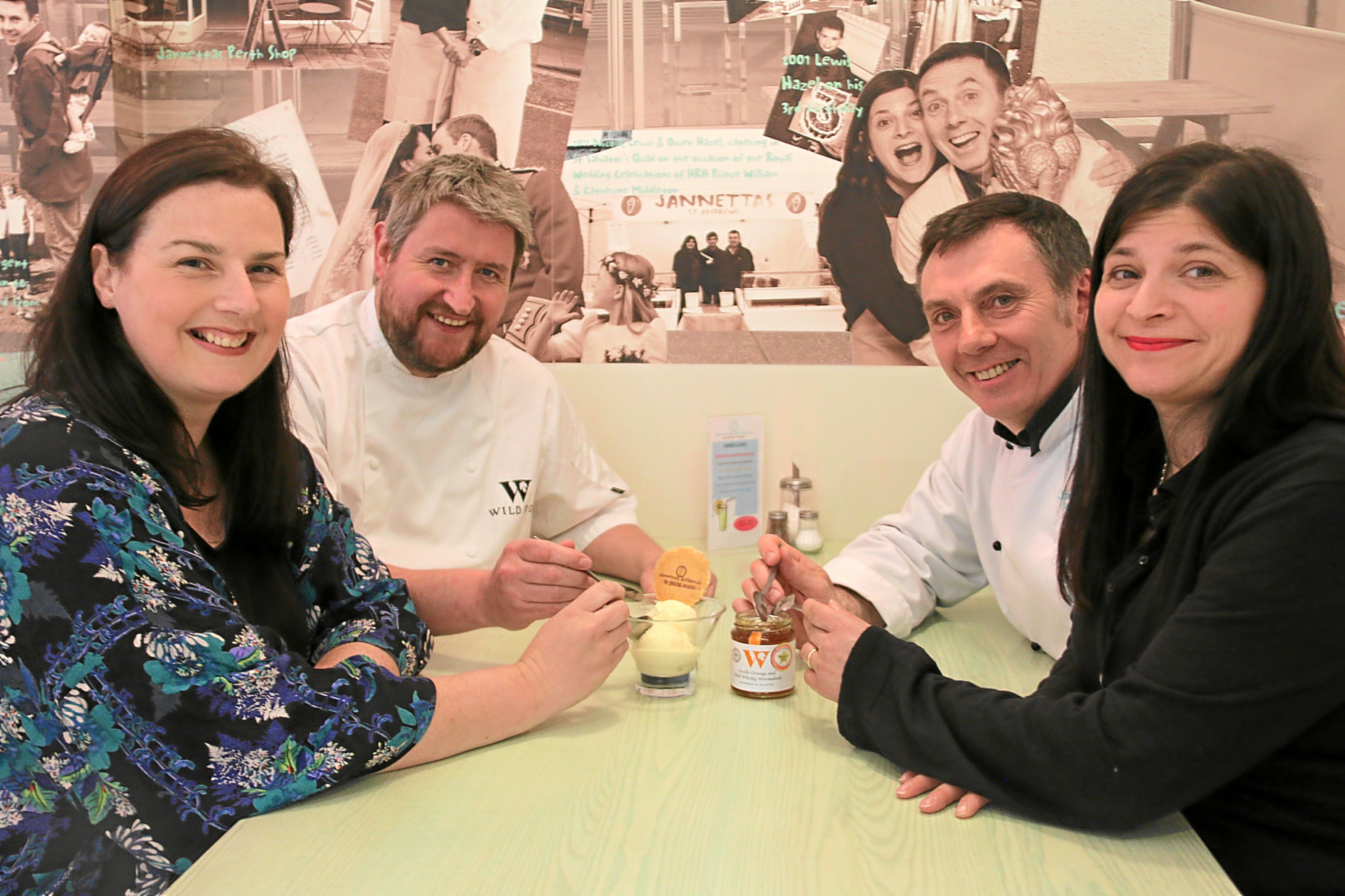 A specially-created marmalade ice-cream will be the toast of Crail Food Festival.
Flavoured with Seville oranges and Glengoyne malt whisky, the sweet treat was devised for this weekend's festivities.
The recipe combined Janettas' Gelateria ice-cream and Wild Fig's award-winning marmalade, in what was described as a 'grown-up taste for a summer's day'.
It will be launched at the opening evening and festival party tonight.
Janettas Gelateria, of St Andrews, produced a seaweed flavoured ice-cream for last year's festival and teamed up with the East Kilbride firm for this year's concoction.
Festival director Graham Anderson said: "This new ice-cream sums up so much of what Crail Food Festival is about – encouraging creative collaborations and developing new business-to-business relationships.
"Of course, it's also about giving people the chance to try delicious new flavours and it's wonderful that one of them is this new ice-cream, such an iconic part of a seaside festival like Crail Food Festival."
The festival, in its sixth year, allows local food and drink producers to showcase Scotland's larder.
It will include street food 'pop-ups', tasting sessions, a children's tea party, producers' market and cookery theatre tomorrow and Sunday.