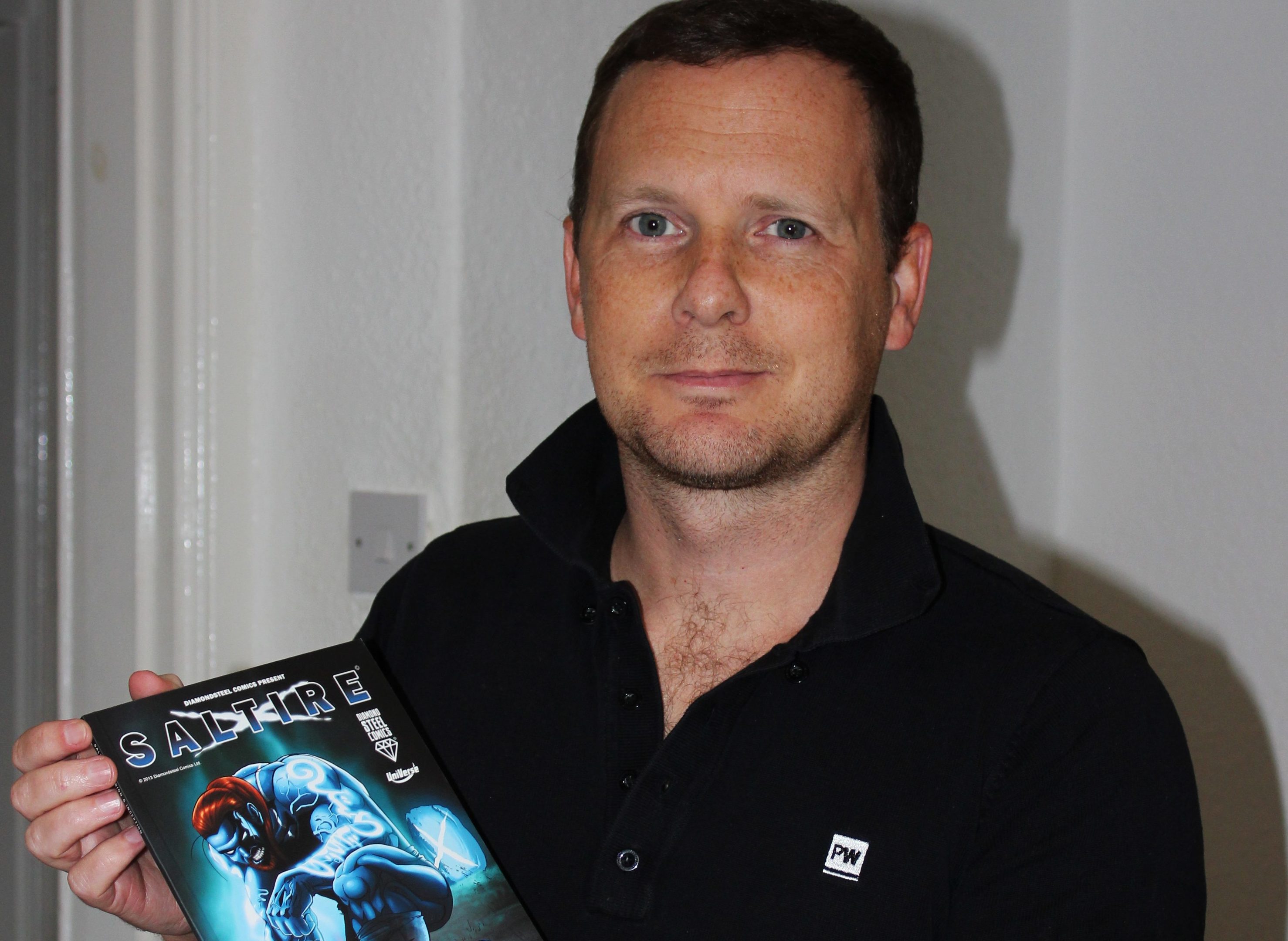 Superfans of superheroes are preparing to descend on Glenrothes in their thousands this summer as the town prepares to stage its first comic book convention.
The finishing touches are being put in place before Glenrothes Comic Con, the biggest event of its kind ever held in Fife.
Organised by the Fife Cultural Trust, the event at the Rothes Halls seeks to cash in on the current boom in cult entertainment, with organisers preparing for huge crowds when the convention takes place in June.
Gary Erskine, artist and creative director, said: "The Glenrothes Comic Con will feature a wide variety of fun activities including comics, film and video games.
"There will be workshops and discussion panels, and exhibitors featuring established creators and local talent, various vendors, and toys too, quite literally something for everyone."
Having started as a celebration of comic book culture, today's Comic Cons have diversified to incorporate niche entertainment forms and other cult interests, such as science fiction, video blogging, and computer gaming.
"The format originated in 1960's America, and has today expanded around the world, with events taking place in cities and towns on a recurring basis.
Dunfermline recently hosted its second Comic Con in the town's Glen Pavilion, attracting several thousand fans to the event.
Confirmed guests at the Glenrothes event include Marvel Comics and Doctor Who artist, Mike Collins, and the writer of Scotland's very own superhero "Saltire", John Ferguson.
Organisers are hoping to turn Glenrothes town centre into a sea of superheroes for the day, with youngsters and adults alike encouraged to turn up in fancy dress, or "cosplay" as it is more commonly referred to at conventions.
Fife Cultural Trust's Michelle Sweeney, said: "We are really excited about this event, which is attracting some of the UK's best comic creative talent to Glenrothes and will attract visitors from all over Scotland and further afield."
Glenrothes Comic Con takes place on Saturday June 10.