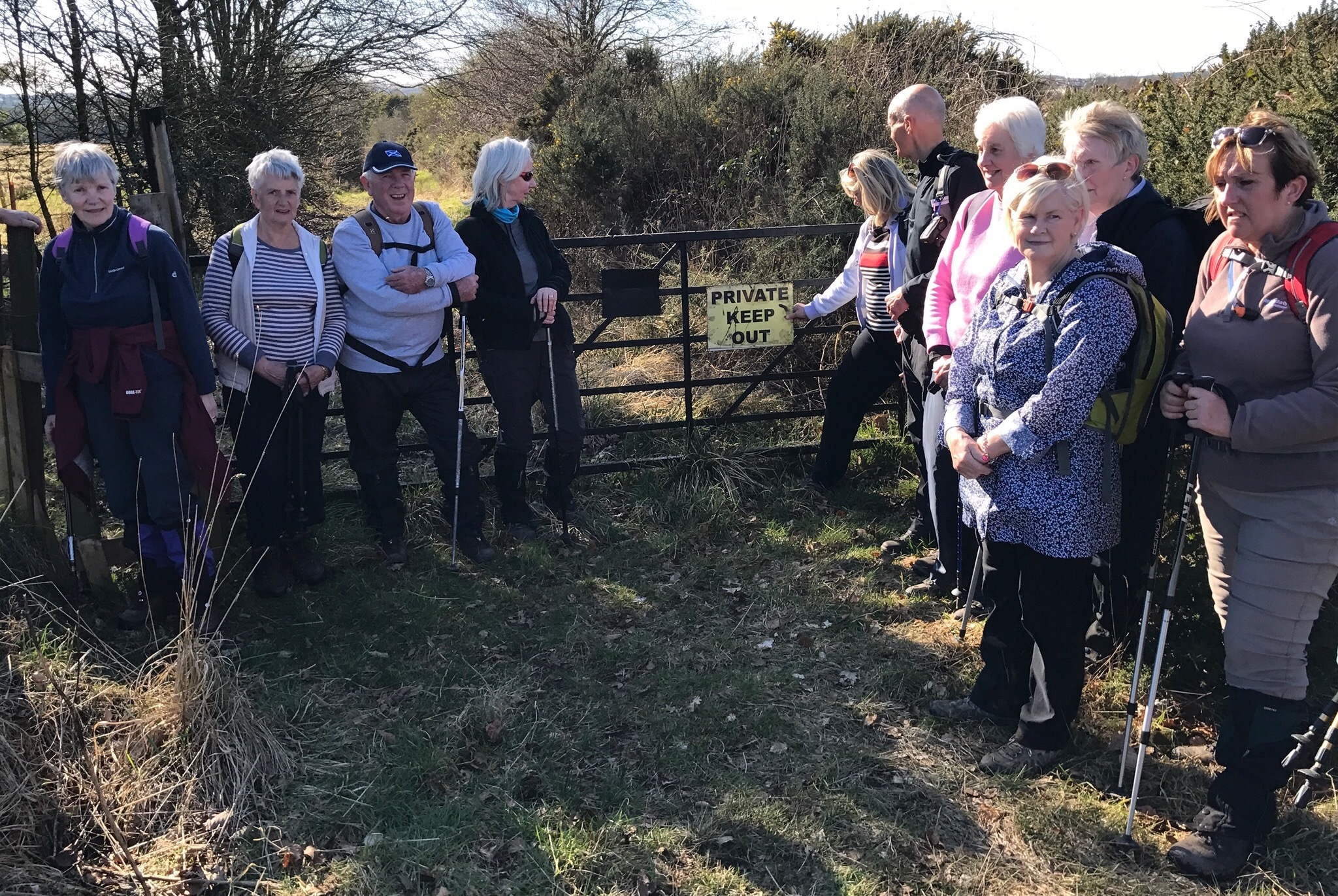 A Fife rambler had to have a hip replacement after climbing a fence blocking access to a countryside path.
Seventy-one year old Chris Mercer is just one of many ramblers who have been affected by the blockade at a core path between Lochgelly and Cowdenbeath.
National walking charity Ramblers Scotland has called for immediate action to restore access to the route.
The organisation said the blockade is a contravention of Scottish access rights.
Walkers have tried to exercise their right to roam despite a locked gate and fencing where the path passes near to Newton Farm.
Mrs Mercer, from Cardenden, had a bad fall after negotiating three fences on the track last year.
She had been experiencing hip problems before the incident but said the fall "didn't help".
She said: "I landed awkwardly. I was in agony and couldn't continue on our planned walk, so I ended up hobbling to the bus stop about 20 minutes away.
"I visited my doctor after the fall and in February this year I needed to have a hip replacement. I might have needed a hip replacement at some point anyway, but I feel this incident could have been avoided and that it accelerated the need to operate."
Fife Council has been making efforts to resolve the issue since the path was blocked last summer.
Elaine Collins, a member of Kirkcaldy Ramblers, said: "It's an obvious, useful route between two communities and walkers have always gone that way, so it was a shock when we first discovered it had been blocked last summer.
"We want urgent action to fix the problem, which is making it harder for people to get out and about in our area on foot and enjoy all the health and social benefits that brings."
Ramblers Scotland director Brendan Paddy said: "Core paths offer vital links between communities across Scotland, so it is imperative that they are kept open for all to enjoy.
"We hope that whoever created the barricade will realise that they are breaking the law, and will remove the obstruction.
"The issue has dragged on for too long, and we support Fife Council in any action it can take to fix the problem as soon as possible. It's a great shame that public resources and legal action are required, simply to uphold Scottish access legislation."