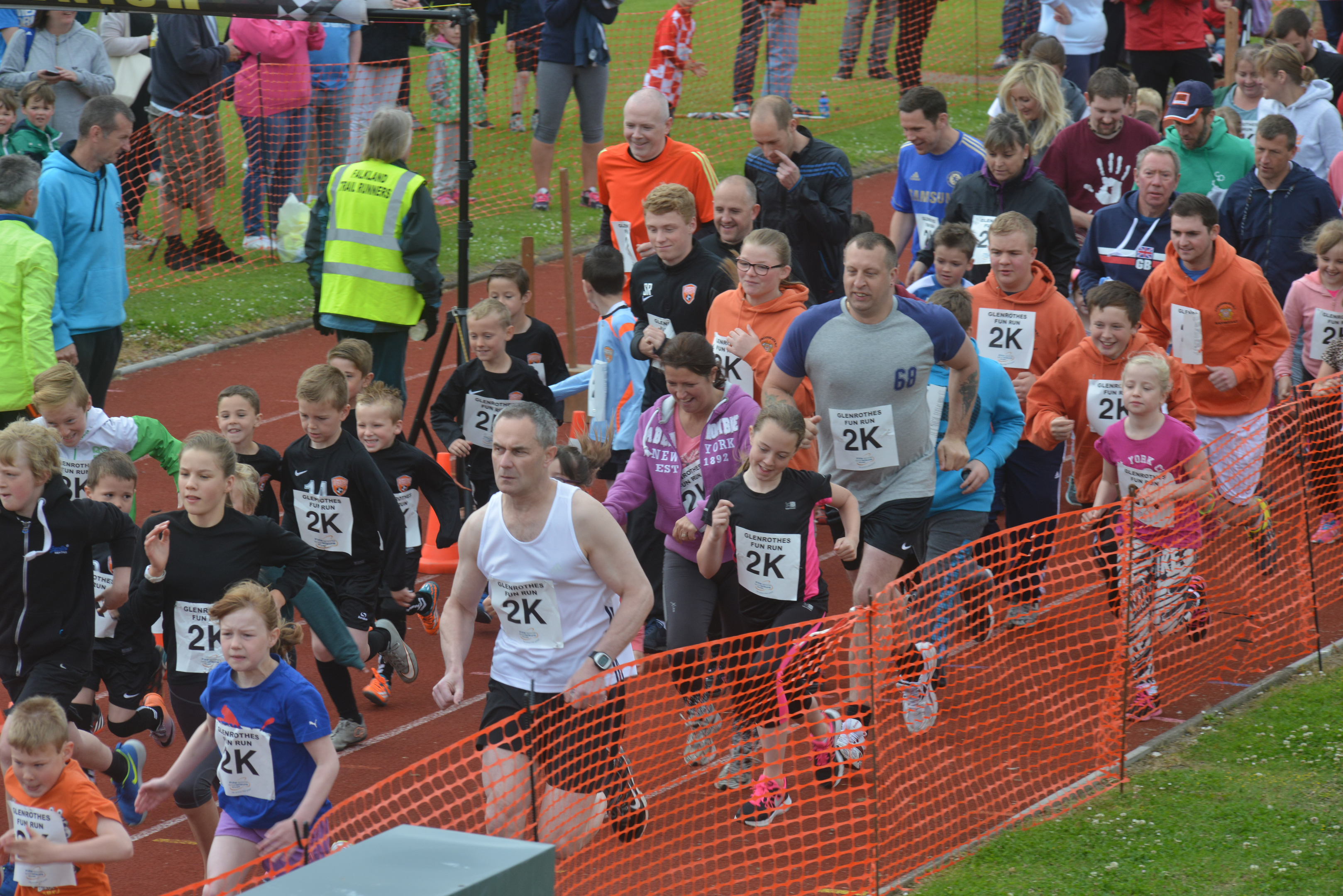 A bumper number of athletes are limbering up in preparation for this year's Glenrothes Road Running Festival.
Organisers say they have seen an increase in runners signing up for Sunday's 10km event, which is one of the highlights of the Fife sporting calendar.
"The numbers are currently up on last year for our 10km event," said Margaret Duncan, vice-chair of the Fife Olympiad.
"Our 4km, 2km and Junior Jog events are also all going ahead.
"As an event, we are just trying to get as many people involved as possible.
"We've not put our prices up and I think that is good for encouraging those that are just starting out running.
"We are not looking to make a profit, we just want to get people involved."
Started in 1983, the Glenrothes Road Running Festival has established itself as one of Scotland's top athletics events.
Thousands converge on the Michael Woods Centre for the annual event, with races catering for club runners and keen amateurs, down to children.
"We started off as a half-marathon but we had to make it a 10km race. However, I think it is successful because we have made it a family event.
"A family can come along on the day and there is an event to suit anyone.
"It also allows us to showcase the Michael Woods Centre, which is also developing with a new football academy, and that is also great for the town."
Organisers are still looking for volunteers willing to act as stewards on the day.
Mrs Duncan added: "We always think we have plenty but nearer the time you start to worry."
A series of rolling road closures will be in place throughout the southern part of the town on Sunday morning,
Starting from around 9.15am on June 18 and continuing until 11.45am, roads in Pitteuchar, Viewfield and Caskieberran will be temporarily closed, although access will be maintained for pedestrians and the emergency services.
The routes affected are Stenton Road, Beaufort Drive, Pitteuchar Drive, Warout Road, Viewfield, Golf Course Road, Templehall Road, Caskieberran Drive and Detroit Road.
Anybody willing to assist as a steward can contact Margaret Duncan on 07756 788103.