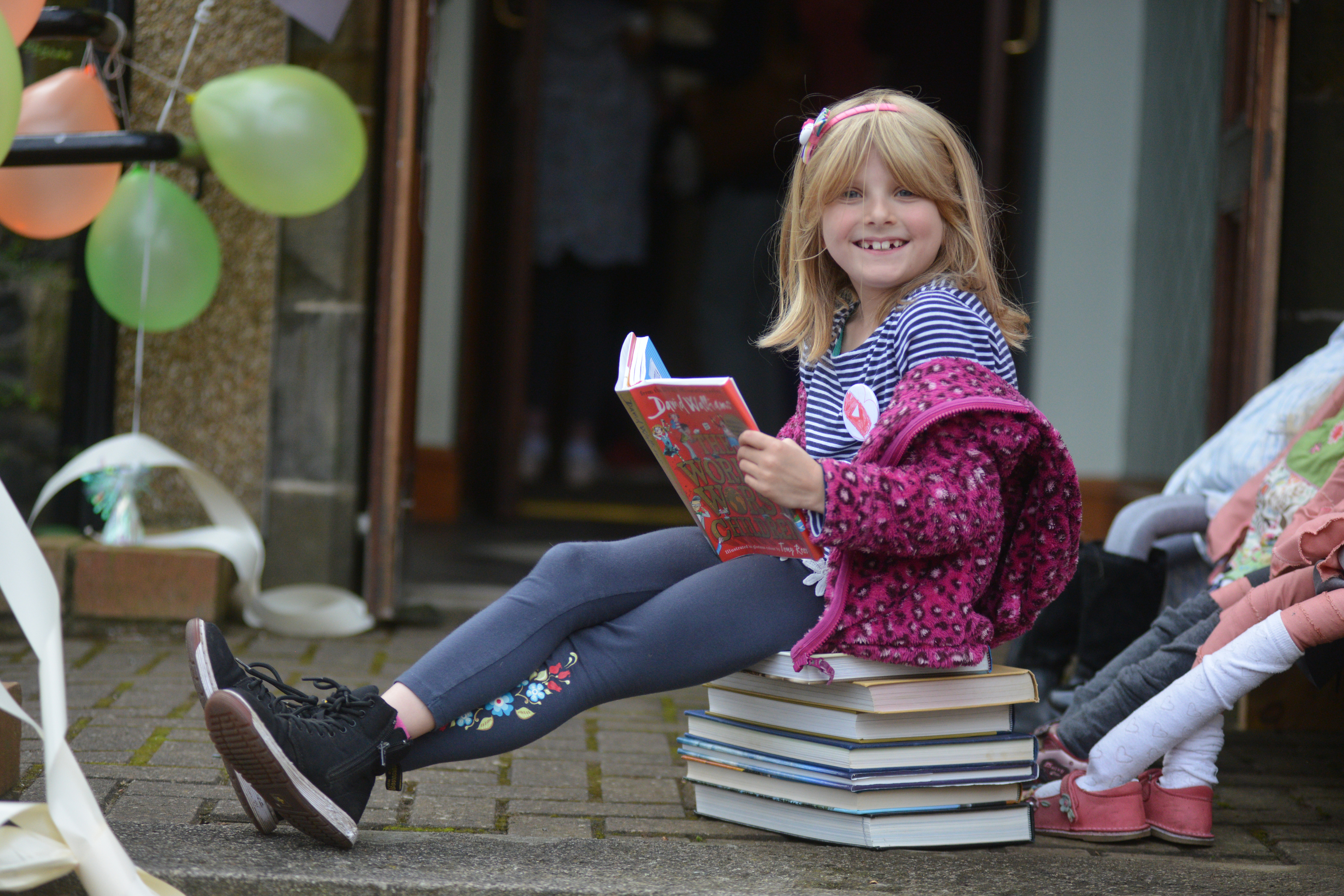 A new chapter in book borrowing has begun in Kinghorn.
The village library was officially reopened on Sunday, after it was one of several closed to cut costs by Fife Cultural Trust.
Volunteer group Kinghorn Library Renewed has taken over a lease for the building and, as well as lending books, is to hold community events.
At its launch day, villagers came to see its greatly enhanced stock of more than 6,000 books and redecorated premises.
A team of volunteers spent 18 months working behind the scenes, raising funds and collecting donations of new and nearly-new books from the public to get the venture off the ground and save the library.
Kinghorn Library Renewed chairperson Elizabeth Whitton said: "We are so grateful for the fantastic volunteers who have stuck with us while we've been trying to get the library open again.
"We're finally at the rewarding part – actually welcoming visitors back into our library.
"On our first unofficial day, we had new members across the age divide, our youngest aged three and our eldest 93.
"It's been great to have so much local support and so many kind comments on our Facebook page."
A team of volunteers staffs the Rossland Place library under the leadership of operations director Andrew Bentley-Steed.
Funds to support it will be boosted by profits from a book ordering facility, allowing customers to buy books and have them delivered to the library.
Mr Bentley-Steed said: "We will also be offering National Book Tokens at a later date and we'll be having a Christmas book order night at the end of September, once publishers have sent out their new Christmas catalogues."
The library opens on Tuesdays, Fridays and Saturdays and from October will also open Wednesdays and Thursdays.
Kinghorn Library Renewed is keen to recruit more volunteers. Those interested can call in or leave their details at the library or contact it through its Facebook page or website.