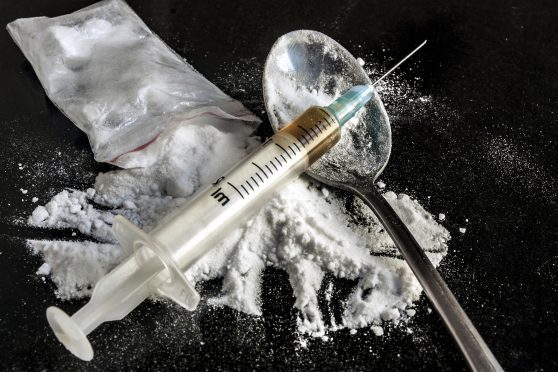 Concern has been raised that not enough is being done to curb the number of drug-related deaths in Fife.
Liberal Democrat community safety spokesperson and Cupar councillor Margaret Kennedy said it is "hugely concerning" there were 45 drug deaths across the region last year – the fourth highest number per 1000 problem drug users in Scotland – and believes the issue needs to be urgently addressed.
While the figure for 2017 is not yet available, Ms Kennedy also noted the majority of deaths reported last year involved people aged over 35, prompting unease about who drug and alcohol partners are targeting their messages at.
"It is vitally important that our alcohol and drug partnership now agrees on a plan to address this issue and implements it," she noted.
"Given that the number of deaths has been rising over the last few years, the indications are that we should be making our efforts felt in the area of early years and young people.
"I am therefore concerned that 'doing something differently' won't target those at most risk of becoming involved with drugs.
"Although take-home overdose kits and the changes in the categorisation of prescription drugs nationally are welcome, they are most certainly not going to significantly impact upon prevention.
"For our communities to be much more confident about future generations we need much more interaction with and impact upon younger age groups, as well as having a stronger handle on those already caught up in the system, ensuring that they learn about triggers to involvement with drugs and how these can best be disrupted."
The Fife Alcohol and Drugs Partnership (ADP) confirmed the biggest age range in relation to the 2016 figure involved those aged 35 to 44, with 25 to 34-year-olds next.
"Very few" were said to be below the age of 25, and anecdotally that appears to be the case again this year, the ADP added.
Chair April Adam noted: "Reducing the number of drug related deaths in Fife continues to be a major priority for the Fife Alcohol and Drug Partnership.
"The findings from the latest NRS report show that it is still the older drug users who make up the majority of drug related death — those aged 35 to 44 make up 33% of all drug related deaths.
"In Fife we continue to take action on reducing drug related deaths and minimising the harm that is caused by substance misuse.
"Fife continues to distribute naloxone from a number of third sector agencies, and continues to provide school based education as a preventative measure.
"Each of these deaths represents an avoidable tragedy and Fife Alcohol and Drug Partnership continues to increase its efforts in reducing the number of drug related deaths."
Ms Adam also highlighted a Fife ADP event held across Fife recently which informed the public about the risk of overdose and in turn aimed to reduce the stigma associated with drug use.