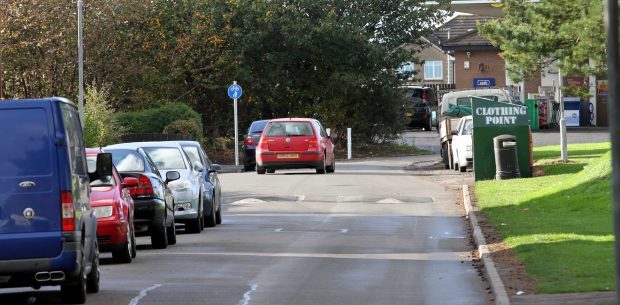 Buses have been forced to re-route due to selfish parking in a Fife housing estate.
Passengers travelling on two services in Leven have been left guessing what route will be as badly parked cars mean drivers have had to divert at the last minute when they cannot get past.
Elderly people faced with a longer walk home than anticipated are said to have been particularly upset by the regular changes to their routes.
School buses have also been affected by the issue at Lawrence Drive in the Mountfleurie area, despite the fact the street is designated as part of the safer route to school.
Bus firm Stagecoach East Scotland has been involved in talks with local councillors, Fife Council officers and the police in a bid to find a solution to the regular disruption.
More talks are being planned, however, as the frustration continues.
A spokeswoman for Stagecoach East Scotland said: "On a number of occasions our services 47 and 49, as well as some school buses, in Mountfleurie have been unable to serve Lawrence Drive and Mountfleurie Aldi's."
She said buses had instead had to divert via Montgomery Road, Shepherd Drive, Centenary Court and Robertson Avenue as a circular.
"This is due to indiscriminate parking on a corner of Lawrence Drive, which prevents our vehicles from being able to turn in safety.
"We would welcome further discussions…to ensure a consistent level of service for our customers in the area."
Leven Labour councillor Colin Davidson said the issue appeared to be caused by one individual but was proving difficult to resolve.
"Buses have stopped running there on occasions because the drivers fear they'll damage their chassis by having to go up on the pavement," he said.
"We've tried to reason with the individual and asked him not to park on that corner but it continues to be a problem which is impacting on others."
Mr Davidson said he was in the process of organising a meeting with planning and transportation officers to work out the next steps.
"We need to put in measures to ensure buses get through," he said.
Dave Paterson, Fife Council's Levenmouth community manager said: "We are looking into concerns raised by local people and will work with the relevant agencies, including Police Scotland, to find a solution."