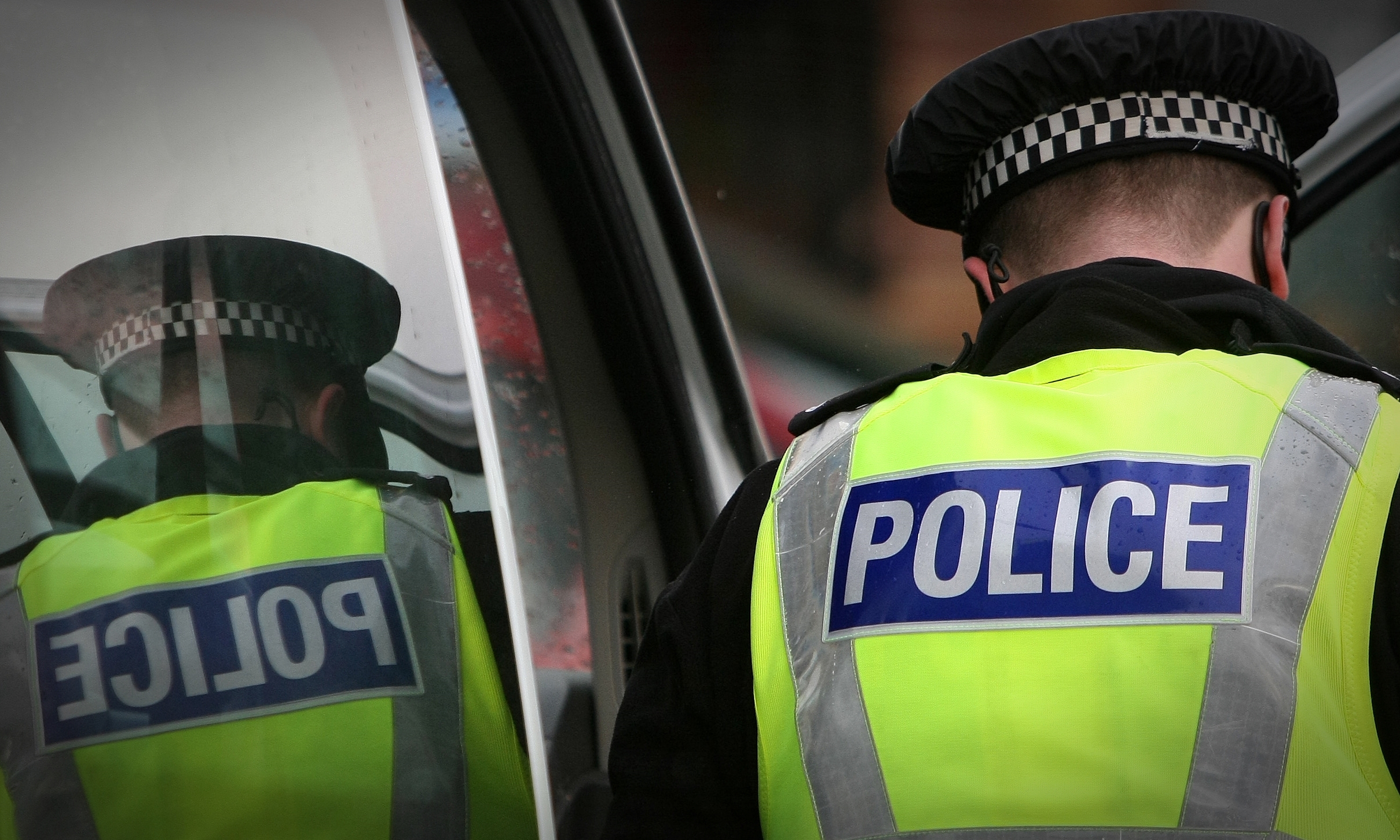 Police are hunting for hooded youths responsible for a "senseless" act on a busy Angus road.
A safety warning and calls for parental responsibility have been made after a car was damaged by debris thrown on to one of Kirriemuir's main routes.
Youths were pictured throwing tree branches on to Tannage Brae, which connects the busy Knowehead residential area and the town centre on Thursday.
Tayside Division officers are searching for three young men in connection with the "reckless conduct" that stopped traffic in the early evening.
A picture of the scene was shared on social media, following reports of to a car being damaged in the incident.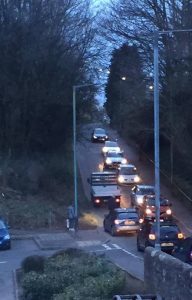 The driver of the damaged car, who asked not to be named, said: "It was large enough that it was the width of the road.
"There was a pickup coming the other way and the branch got under its wheels, which then scraped along my car."
A spokesman for the force said: "Police Scotland is making enquiry after an act of reckless conduct where it is understood that three youths were throwing tree branches on to the main carriageway at Tannage Brae, Kirriemuir.
"The incident happened yesterday at around 6.15pm.
"Officers are keen to speak to three males, one is described as five foot six inches tall wearing a black hooded top and the other two are described as wearing light-coloured, hooded tops."
Retired Black Watch Major Ronnie Proctor drove up the busy stretch of road an hour before the incident, and said there could have been "tragic consequences" if drivers had not stopped in time.
He said: "Tannage Brae is a road you treat with caution. Drivers have got to be very careful and it's already potentially dangerous if not approached carefully.
"Anyone putting obstacles in the way is just making it worse, exacerbating the problem. Whoever these youths are, they must be very misguided and they do not realise the danger to themselves, to drivers and other pedestrians.
Major Proctor added: "Every time we have an incident like this, the parents and guardians of these children should be aware of what their children are doing, and take some responsibility.
"There could have been tragic consequences. If someone had been badly injured due to that senseless act, what would have happened then?"
Anyone with any information that may be useful is asked to call police on 101 with the crime reference CR/7286/17 or speak to any police officer.
Alternatively, information can be passed anonymously via the charity Crimestoppers on 0800 555 111.